Eezi-Awn 1600 Series 3 from Sierra Expeditions.
Sierra Expeditions - Welcome
Here it is sitting in my driveway. Setup takes only a couple of minutes, unlike my old ground tent. This thing is heavy duty, Mil-Spec construction all around, and has a queen size mattress.
This thing is going to make those post-trail, late night camps a breeze as well as early mornings breaking camp after a few brews.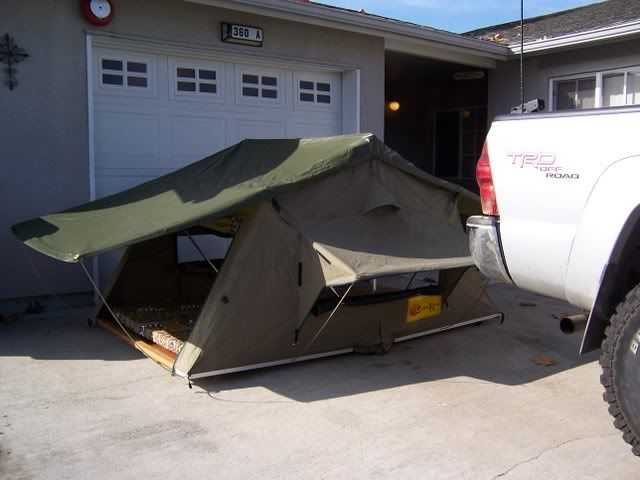 I really like how all the windows and screens zip out for max airflow. Zippers are all well sewn and heavy duty.
Getting it mounted to my standards is the next challenge, I'll hit up Jason next week with my rack ideas... Stay tuned.