Discussion Starter
•
#1
•
It's not really a TTORA run...but I figured I might as well share my trip with you all. Been only a day and I've taken a bunch of videos mostly of Potato Salad which I will work on getting uploaded. One or two nice and built Toyota's have been spotted.
We arrived at around 1pm today. Got checked into the hotel early and decided to go check to see if the previous Taco owner was at his booth at the arena, and he wasn't yet. So after some random cruising we decided to go up Moab Rim a little ways to test the taco. We got to the entrance only to find that it was guarded by a Red Rock 4Wheeler guy. Let me mention that it was well PAST 3 pm and they still had it closed. (Even though they are supposed to open at noon?) Annoyed, we headed down to Pritchett.
It handles pretty good. A lot softer than our 4Runner was. Of course we only went a little ways in and went about 1 mph over a few obstacles to avoid damage. Amazingly, it never rubbed once! Lots of 'star fishes' later, we made it out alive.
Good news though. I guess Red Rock 4Wheelers got in trouble for closing all the trails, so this year they are only allowed to close Moab Rim and Steel Bender for their use.
Here are some teaser pics. Took more videos than pics.
Huge 4Runner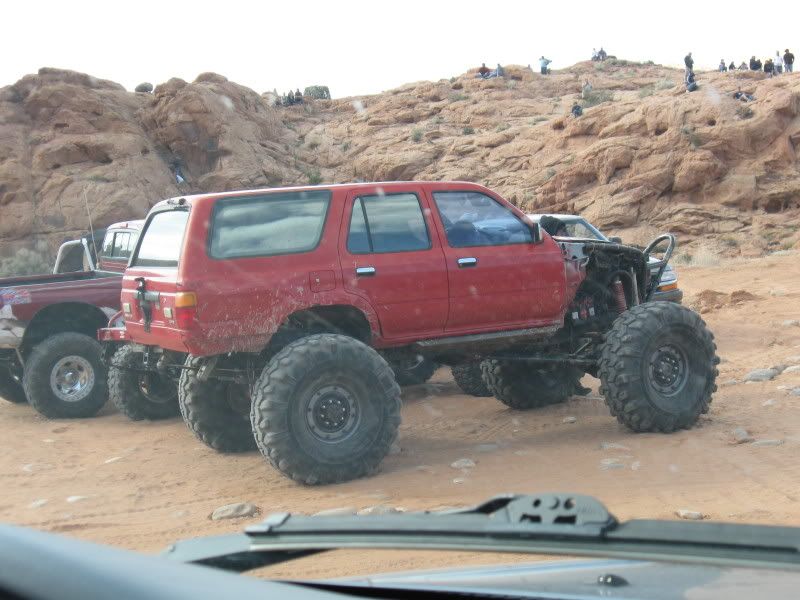 Friends with the above guy. Wish I got a side picture. He had is front end stretched super far forward. It looked awesome.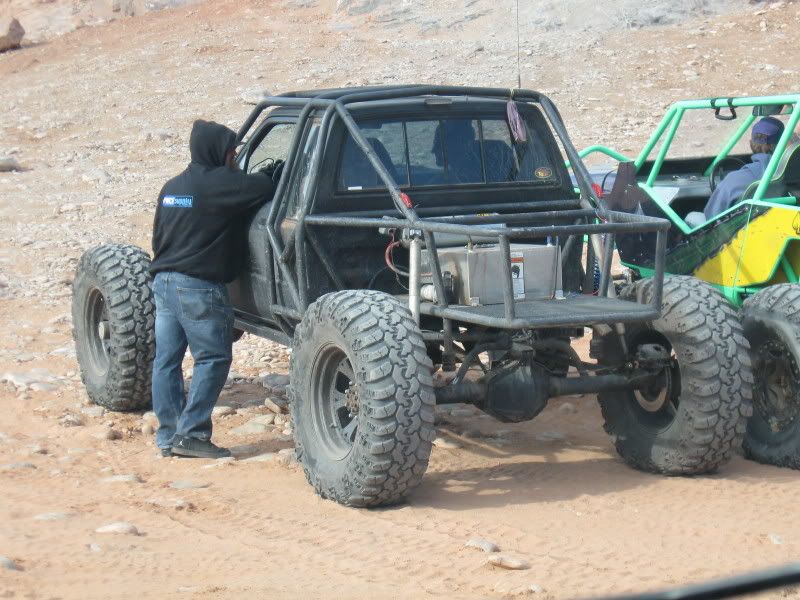 Ginormous Jeep 49'' tires! Talk about putting ours to shame. :lmao: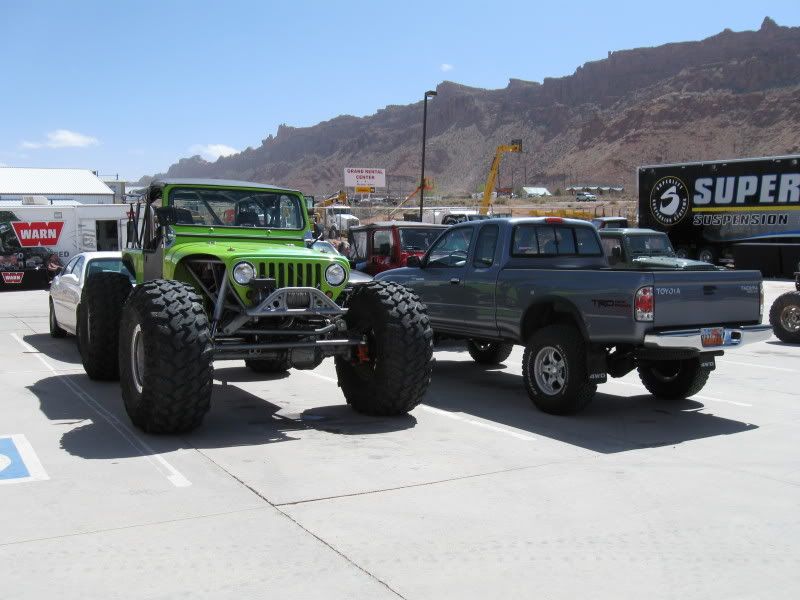 Thats all for now. Ill work on uploading videos and also record some more tomorrow.
EDIT
I also have some hilarious footage of some guys from Arkansas that were trying to jump start their Tacoma by taking another battery out of a different vehicle and trying to hold it upsidedown and touching the post together. About 5 different people asked if they wanted a jump start but they refused, so we all just sat back and watched.