*Feeler* 84 4Runner FS **SALE PENDING**
Posting this as a feeler as I have no time to finish/repair and looking to get on an atv again, anywho here goes.
1984 Toyota 4Runner
blown 22R, 5 speed, 4:1 t-case, 4.88's lockrites both axles, 91 ifs rear axle stock shafts, stock front axle, allpro sliders and rear bumper, cab exo, 37" MTR's(95% or better), allpro rear springs (6") with offroad design zero rate add a leaf (1" to bring the back end up), alcan front springs (6"), longer shackles front and rear, allpro hysteer, larger v6 3 row radiator with E-fan, Corbeau seats pretty well gutted interior. lots of extra parts and such that will go with it as well, only pics i currently have of it are older but hasnt changed much cept some fender hackage
and the bumper is no longer on there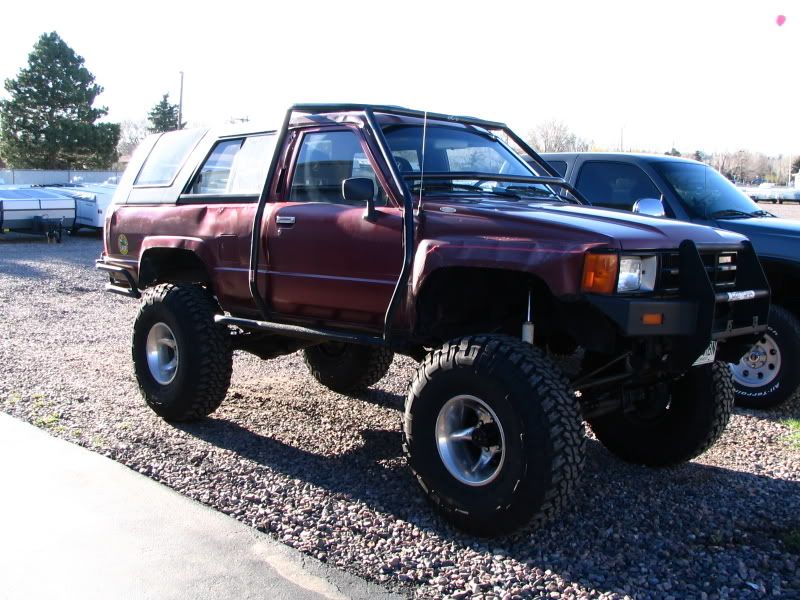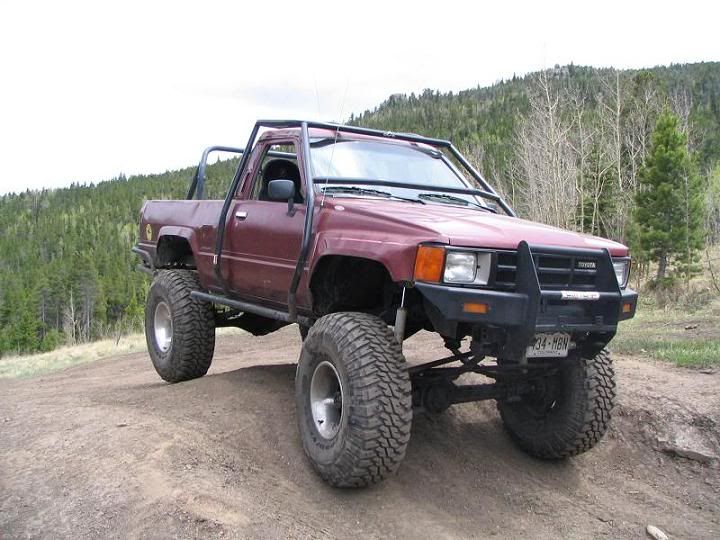 and some others here -->
http://s64.photobucket.com/albums/h1...Runner%20pics/
all the rig needs is a motor for the most part, its a very capable rig. since I have to post a price $2,500/obo PM or email me to setup a time to look at it or if you want more info
Edit - It does not run, it will need to be trailered, will start and drive onto a trailer in low range. if you need it delivered we might be able to work something out for some $$
It does also have a clear CO title in my possession!