Discussion Starter
·
#1
·
Hey, I just got laid off today and I have to get rid of stuff to get by so the sailboat has got to go. I really hate to sell this boat since I had big plans for it. I really love this boat and it has a lot of potential. I purchased it from Benson back in December and cleaned it up a good bit. I haven't put any work into it yet and was planning to give it a paint job and new rigging but obviously I can't do that now.
I'm asking for $500 for the boat and trailer. It includes the sail and the rudder. It has some spider cracks in the fiberglass decking but it does not affect the sailing performance. I have yet to sail it since it's finally warm enough now. Benson reinforced the transom to hold up to a decent sized gas motor. I believe he used a 5 HP engine and he said it hauls ass with a bunch of people in it. It rated to hold 6 people and is 18 foot long. I do not have any registration on the boat. But all you need is a Bill of Sale to 'transfer' the title to your name. You will have to register the boat at Wal-Mart or any boating store as a boat that hasn't been registered and it's only $30 for the paperwork. I will be more than happy to help you with anything you need to know about this boat and would love to see it go to someone that will fix it up and use it as much as I wanted to.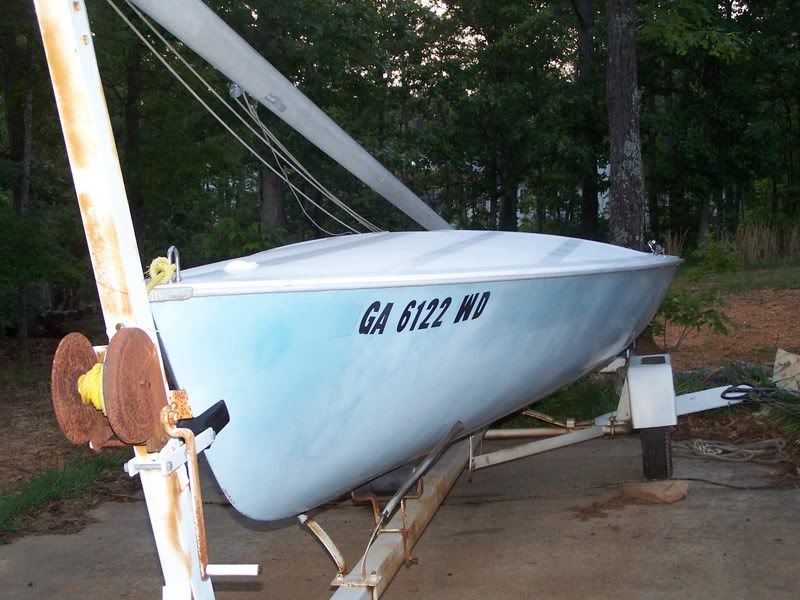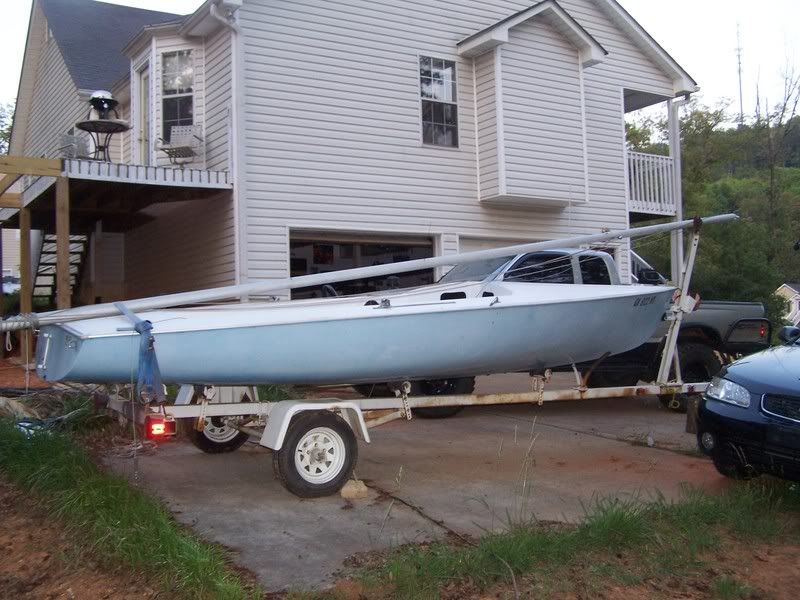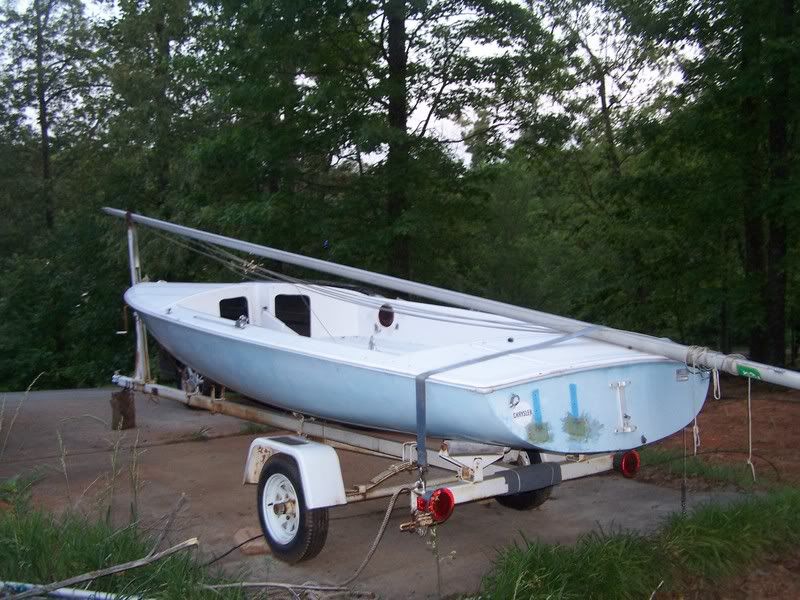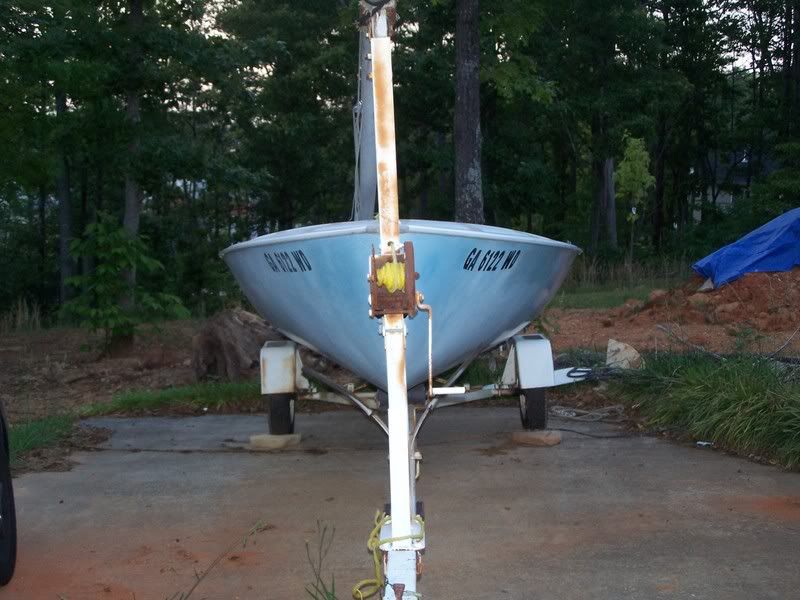 Also if anyone knows of a punchout or computer IT job opening, please please let me know so I can get another job as soon as I can. If I'm unemployed for too long, I'll lose the house and everything else which would suck major balls. Thanks
Daniel T.