Discussion Starter
·
#1
·
Due to me being laid off, I'm putting up my radio controlled Apache Deep-Vee race boat for sale. This boat is not your run of the mill toy boat. This is for the serious r/c boaters. The hull is 70 inches long and has the HIGHLY desirable 35cc QuickDraw engine that puts out an amazing 7.8 HP. I can't remember what was the top RPMs was on this beast but I remember it can spin insanely fast. I would bet it gets up to 35,000 RPMS. Don't quote me on that though. I've tried looking around for the specs on this engine but it seems that the company is gone or changed their name. This engine has more power than your push mower!!! This engine costed me $1,000 and still holds its value. Anyways, It comes with the XR3 digital computer radio which set me back $200. It has the radio box installed along with the gas tank from a weedeater. It has dual water pickups to cool the engine. I've only ran this beast 2 times and it outright hauls ass. With tuning, this thing will easily attain about 45 to 50 MPH on the water like other people have done with the same setup.
Now the bad part... on the second run with this boat, the engine tore up the flex shaft. That alone should show you the power that this thing has. I had a friend weld up the drive dog back on a new flex shaft but it's not as good as I'd like it to be and I don't think it'll hold up to the engine. You can purchase a new flex shaft for about $20, I believe, from RCMarineSpecialties. I still have the prop and everything else needed to run this boat. This is a gas-powered 2 stroke engine so you don't have to mess with all the glow equipment or the nitro fuels. I've put over $2000 into this boat.
Make me an offer... I will not sell this boat for cheap but I will consider any reasonable offers.
Also, to give you an idea about the size of this boat, it is taller than me when it's standing straight up. So take that into account if you have any room for it. The hull is 70 inches long and the rudder hardware adds about 4 inches to the overall length.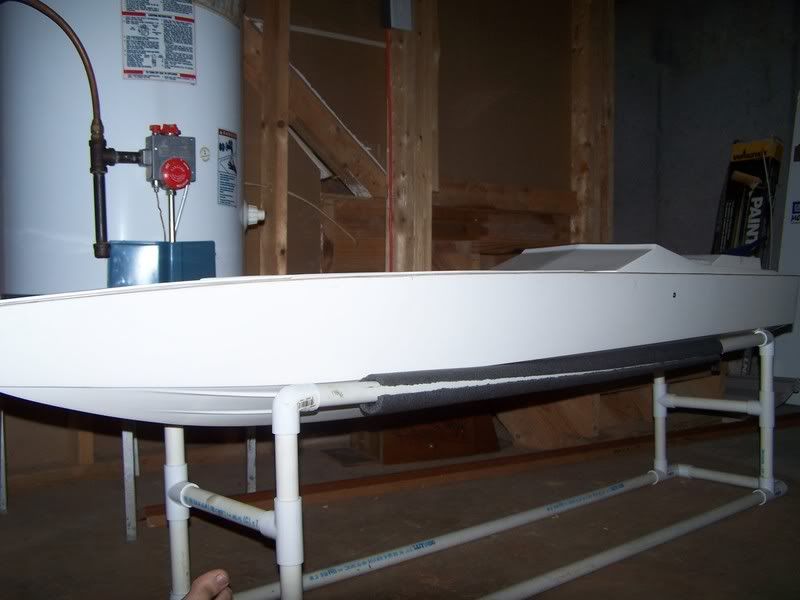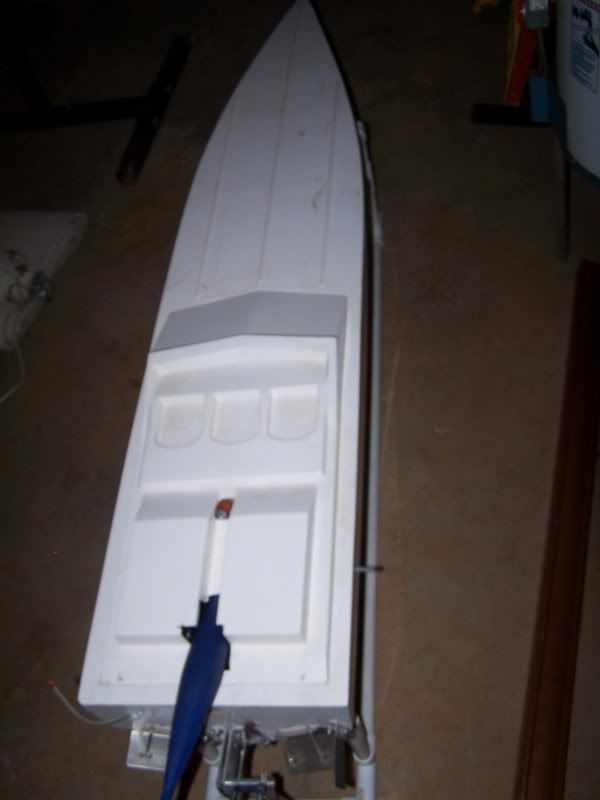 The white stuff on the radio box is just silicone to keep the water out. I'll clean it off if I sell it.