Cliffs notes:
E-locked, lots of mods, 162k, asking $8750 but will entertain serious offers,
Located in Fort Worth TX
I never thought I would ever post this, but I need to sell my 4Runner due to needing a bigger vehicle to tow a boat and to try and get finances back in control.
Specs:
1996 Limited 4wd V6 162k Miles Sunfire Red Metallic with satin LTD moldings and oak interior NO rust
Bought August of 2005 with 136k miles from Original owner (he transfered title from his fathers name though so it might show 2 owners)
*Immediately did plugs and checked everything inc. timing belt which had been done recently.
What I have had done/Done:
At 145k (March 2006)I did the following:
*Replaced all lower and upper control arm bushings, upper and lower ball joints, ti-rods, steering rack, urethane rack bushings
*Sonoran Steel #1 Lift setup (TRD Tundra fronts and LC rears)
150k Miles (IIRC, i didnt look when I threw them on...)
*Lexus GX470 "Platinum" Edition Rims (they are a little darker satin silver and match the flairs nicely) with 265/70r17 Terra Grapplers
*had it aligned out perfectly
Sometime in between I did the deck plate mod, but actually rarely run it open
At 155K (same thing, I don't remember exactly but it was close to this mileage and cant find my paper from when I had it done)
*1" 4Crawler Body Lift
*upgraded to 295/70r17 Terra grapplers
*Aquired a 5th rim and a 5th 295/70r17 as a spare (rim is standard Lexus silver finish, I could not find a matching satin silver, but the color is not far off really)
Took it on a 4wheel trip in october, it was getting 21-22mpg with the rack loaded with gear on the highway (uncorrected too, no lie)
At 160k
*4.88's Fronts from Randy's R&P, rear Yukons that came with the E-Locked diff, rebuilt with a new setup kit.
It has a hardwired Sirius antenna, as well as a FM Modulator that has 2 mini jack inputs.
I just put in a new pass seat bottom cover that is in excellent shape. the rest of the leather is in great shape and well cared for. Has all floor mats and cargo mat.
Roof rack is not currently installed.
I run Castrol full syn 10w30 and it does not burn or drip a drop, does not lose coolant, runs like new.
I'm starting at $8750 but will entertain serious offers.
I will have new new pics on Sunday as soon as I can get out and wash it and take good pictures.
Located in Fort Worth TX
Please contact me with any questions, PM, Post, e-mail kyletowles (at) sbcglobal.net
Basically it looks like this though: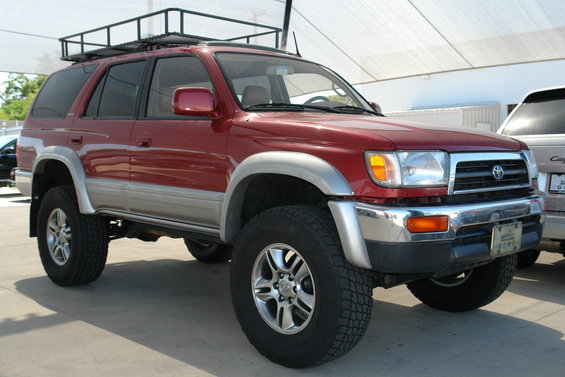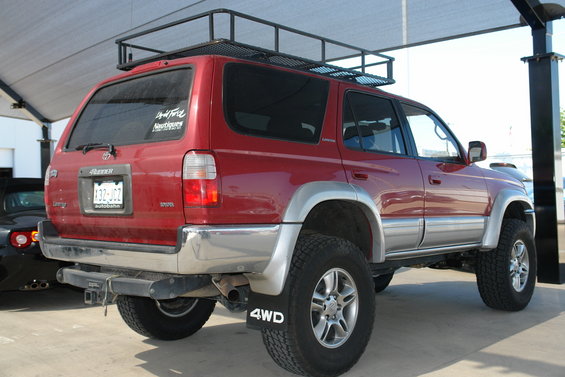 I really really want it to go to someone that will use and appreciate it for what it really is. But i wont stop anyone from buying it.
Thanks,
Kyle