SOLD: 1KZ-TE JDM TURBODIESEL 2001 Tacoma Xtracab TRD 4x4
SOLD!
For sale is my 2001 Taco, with a 100% rebuilt 1KZ-TE JDM turbodiesel swapped in along with loads of other
[email protected]
Reason for the sale is that I have had a change in my financial situation and need to part ways with my beloved rig.
For the nitty-gritty engine build details,
[email protected]

://www.tacomaworld.com
/threads/anothernords-jdm-1kz-te-diesel-swap-2001-tacoma-3-4.460113/
This truck is in great shape for it's age and
[email protected]
The paint is in great condition and there is NO major rust other than the usual light surface
[email protected]
It has lived in CO it's whole life and the condition of things shows it.
But on to the interesting stuff...
This truck has been personally swapped (besides machining) a JDM 1KZ-TE diesel from a 96' Hilux into this
[email protected]
It is a turn-key
[email protected]
Just hop in and drive.
Engine specs: (built September-December of 2016)
- 1KZ-TE, I4, 3.0L, indirect injection, turbocharged, intercooled
- Estimated 175 HP / 350 ft-lbs (Feels faster than the 5vz with a TRD SC)
- 23-25 MPG (this will improve as the engine continues to break in)
Full list of recent work/features:
Engine:
- Rebuilt by myself with machine work done by AMS Machine
- < 5000 miles
- New KA pistons (0.02 over)
- New KA rings
- New King rod and main bearings
- 100% new OEM seals
- Fully rebuilt head
- Slightly turned-up fuel screw, timing and fuel resistors
- New pre-combustion chambers
- Genuine Spearco intercooler, custom 2.75" intercooler piping
- Custom 3" exhaust, straight pipe
- Custom radiator hoses (they're made from off-the shelf parts so they're easy to replace if needed)
- Complete set of spare engine gaskets, belts, oil filters, etc INCLUDED!
Drivetrain:
- Factory E-locker (rebuilt the actuator last year)
- Rear diff breather
- ~50,0000 mile JDM 1KZ-TE A340F auto shifts solid and
[email protected]
I know everyone boo-hoos automatics, but seriously, it's way better for wheelin' and the A340F basically bullet-proof as far as autos
[email protected]
If it goes bad, you can throw one in from any 4runner, tacoma, etc.
- New front lower control arms
- New CV's
- New CV axle seals (diff side)
- ~50,000 mile chain-drive t-case - AWD-Hi/Lo/4WD-Hi-Lo/2WD-Hi-Lo functionality (super-flexible t-case, chain drive)
- Brand new custom driveshafts from Northern Colorado Driveline
- Hankook dynopros, only about 20% tread
[email protected]
I've adjusted the price accordingly.
Suspension:
- Tundra front brakes (Stoptech/Centric, 1.5 years ago)
- Bilstein/OME lift (installed 2 years ago)
- 5100's all around
- OME front coils
- OME rear leaf pack
- New upper and lower ball joints (Moog and OEM)
- New steering rack bushings
Body/interior:
@ @ @ - Dual batteries, wired simply in parallel, starts in -10°F
- 10,000 GWVR Hayden trans cooler, w/ thermostatic bypass
- FX-R bixenon HID retrofit
- Leer topper
- 800W Cobra inverter, built in outlets (see interior shots)
- Custom laser-cut DIN switch panel
- EGT, Coolant temp gauge with alarm buzzer/light
- 5 lb fire extinguisher
- Bedliner
- Integrated stereo w/ bluetooth, etc
- Cobra 19 CB, firestik antenna
- Trailer hitch
- Dome light for topper, wired to dual batteries
- Subtle bumper-mounted Cree light bar (can remove if desired by buyer)
@ @ @ - Custom engine start/ignition switches - no key required (although I can converter it to use both the key and the switches)
Onto the media!
https://youtu.be/jKfP_amp7XU
https://youtu.be/IrxPr5f7zxQ
Exterior shots: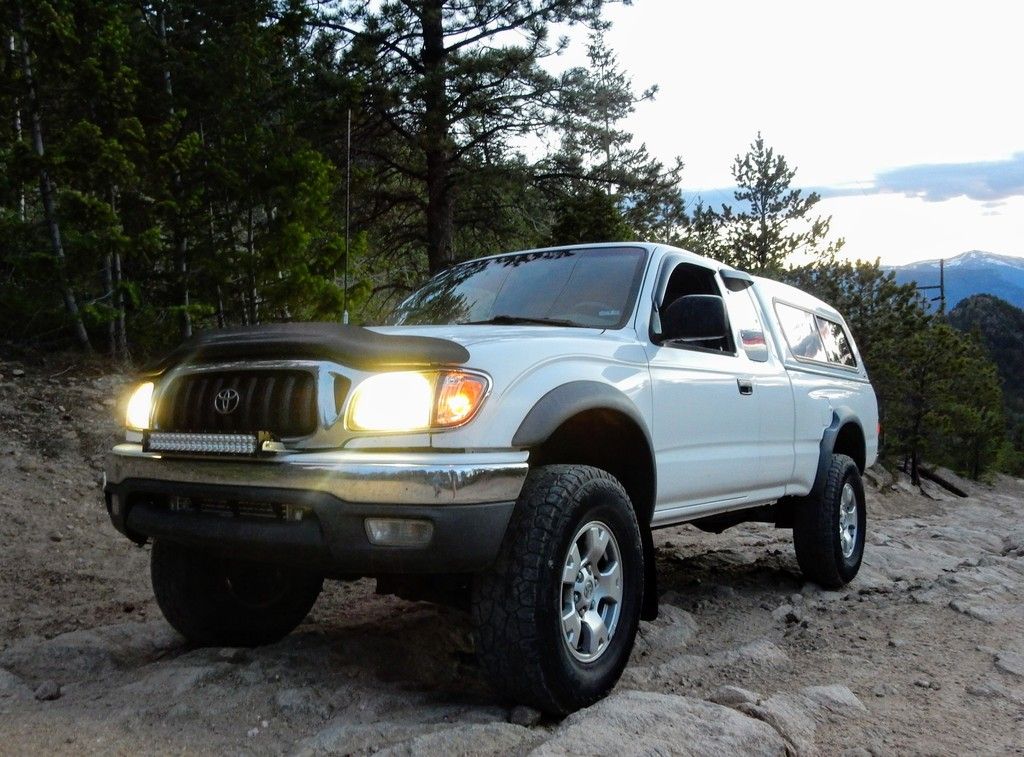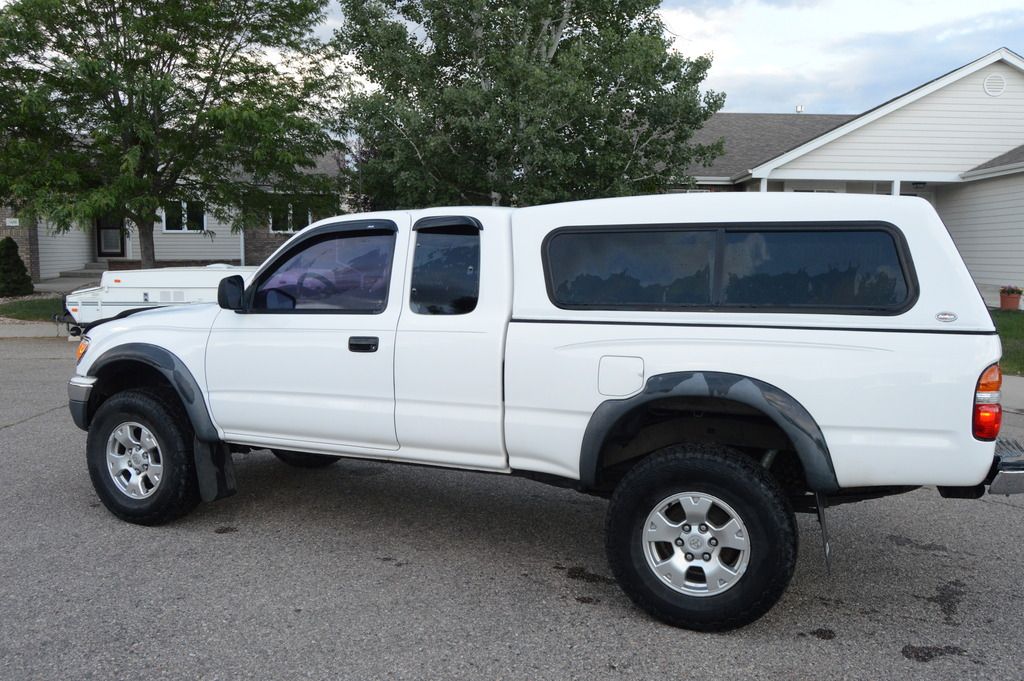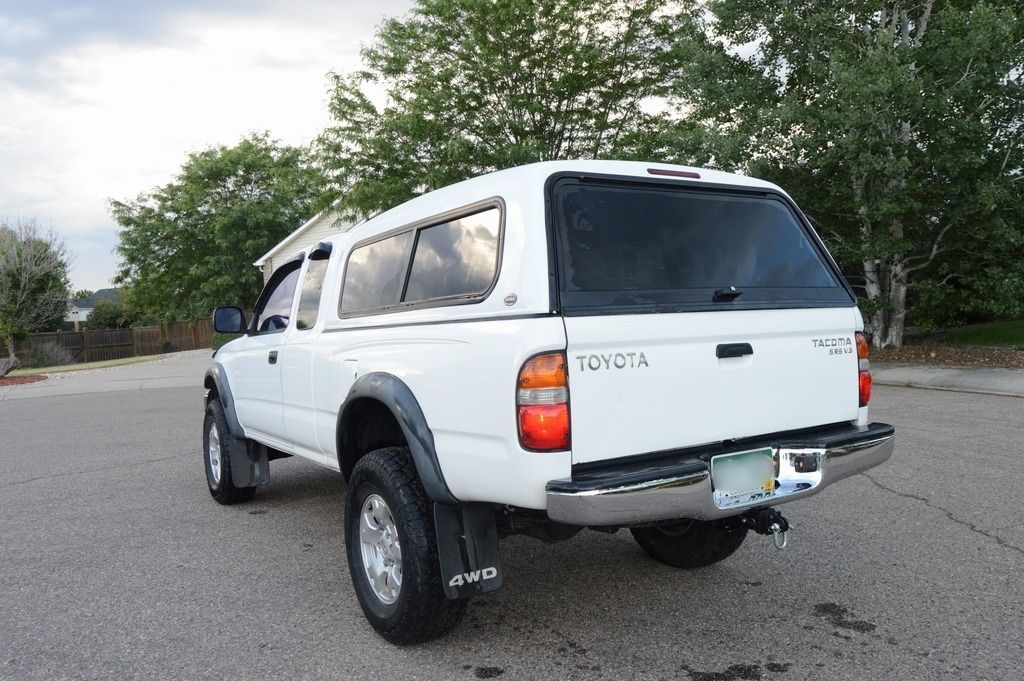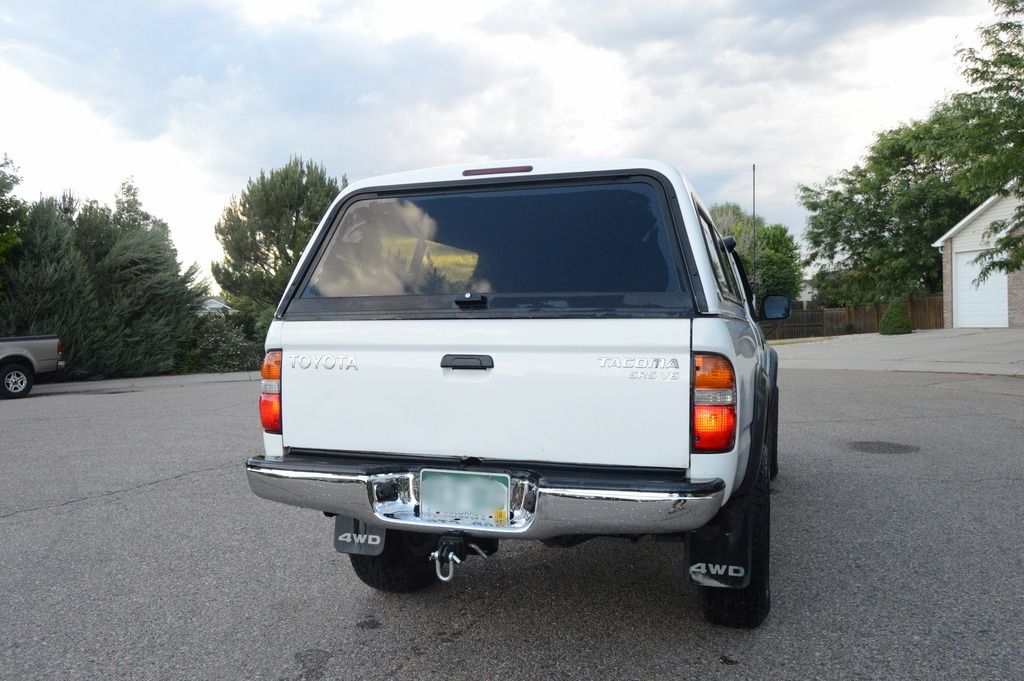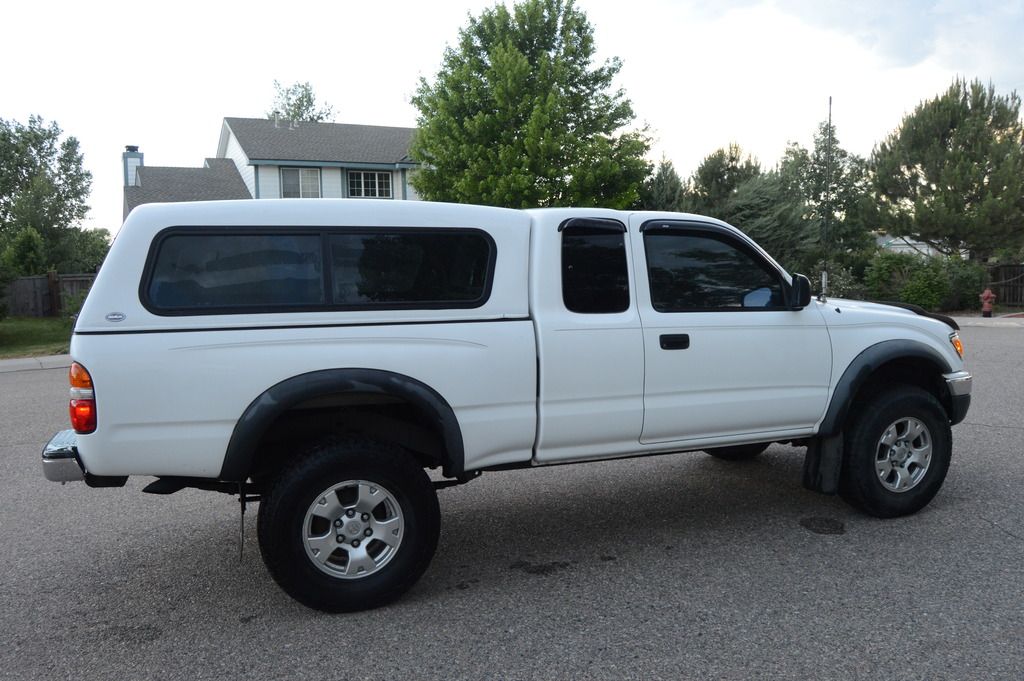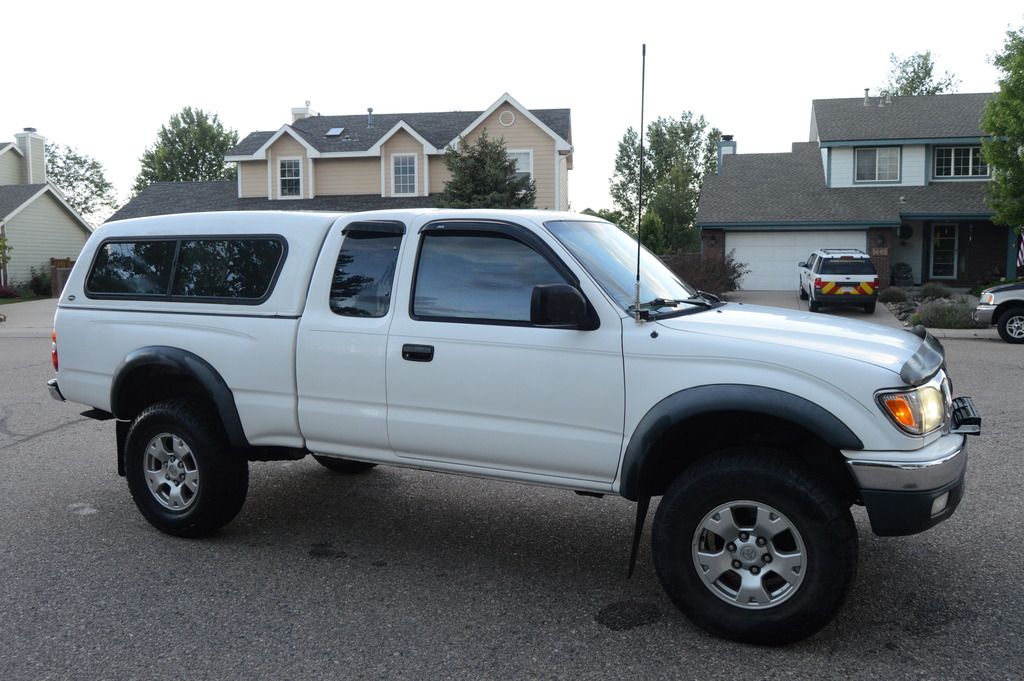 Undercarriage:
Tailgate damage:
Tread life:
Sap: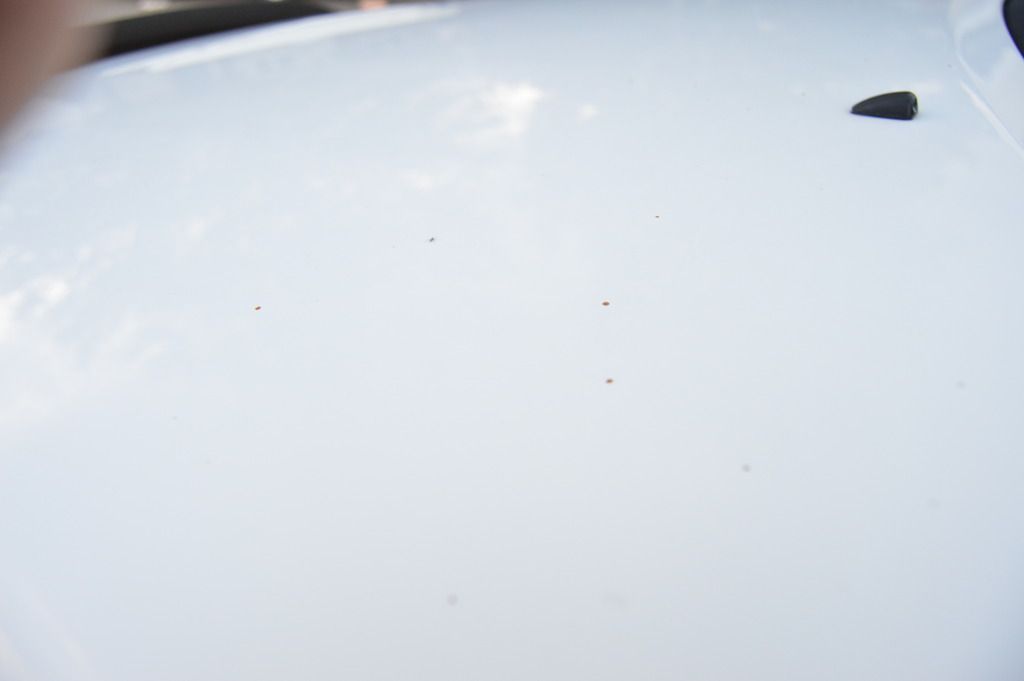 Sides: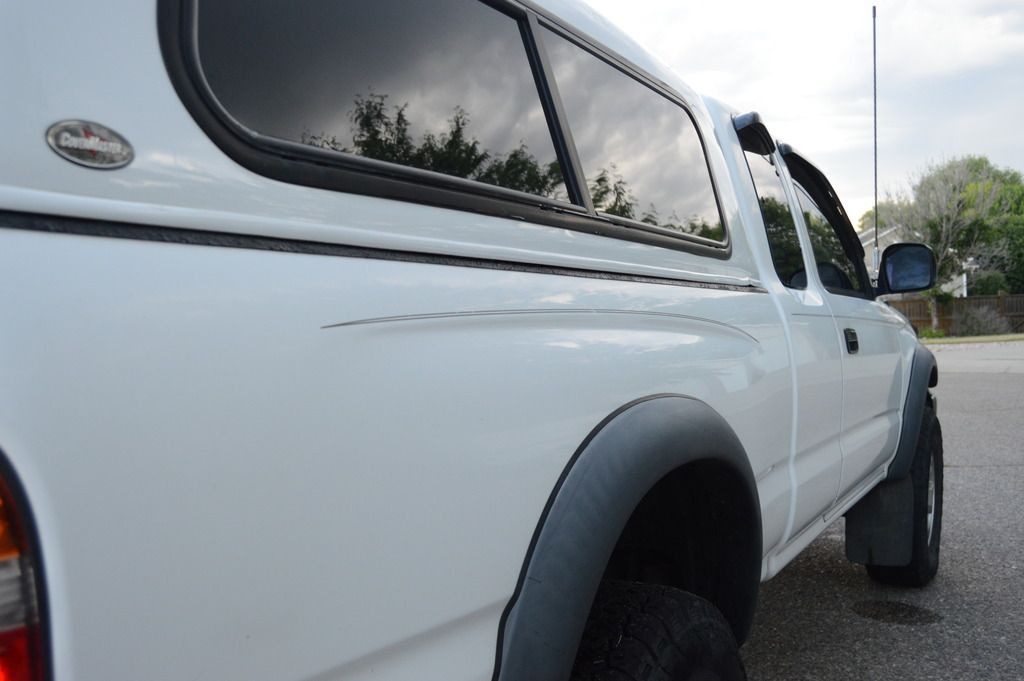 Engine:
Bed:
Interior shots: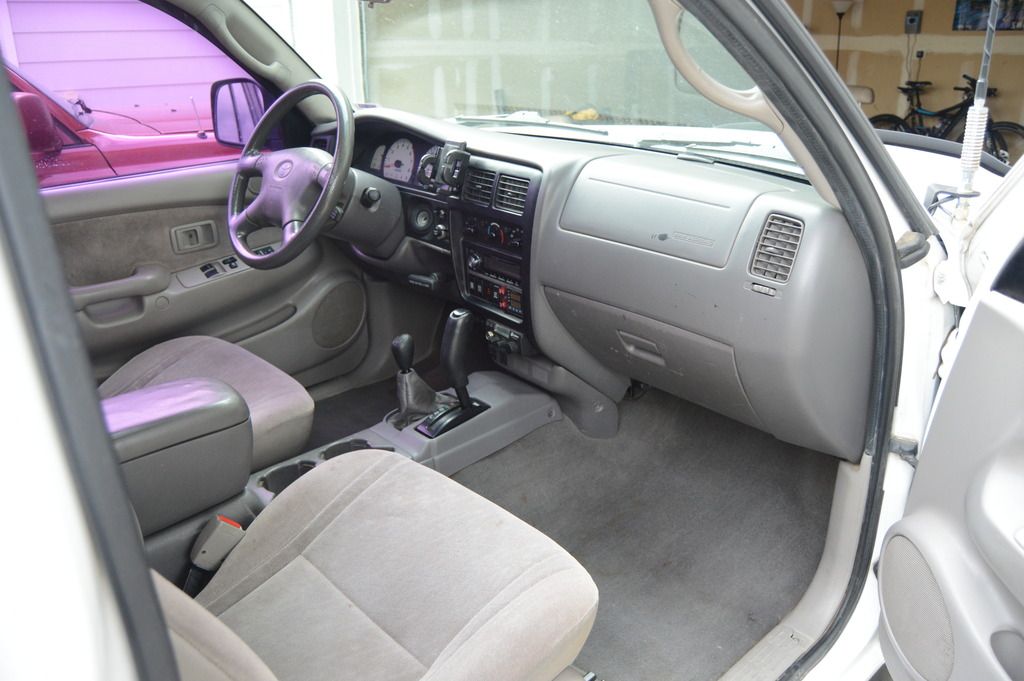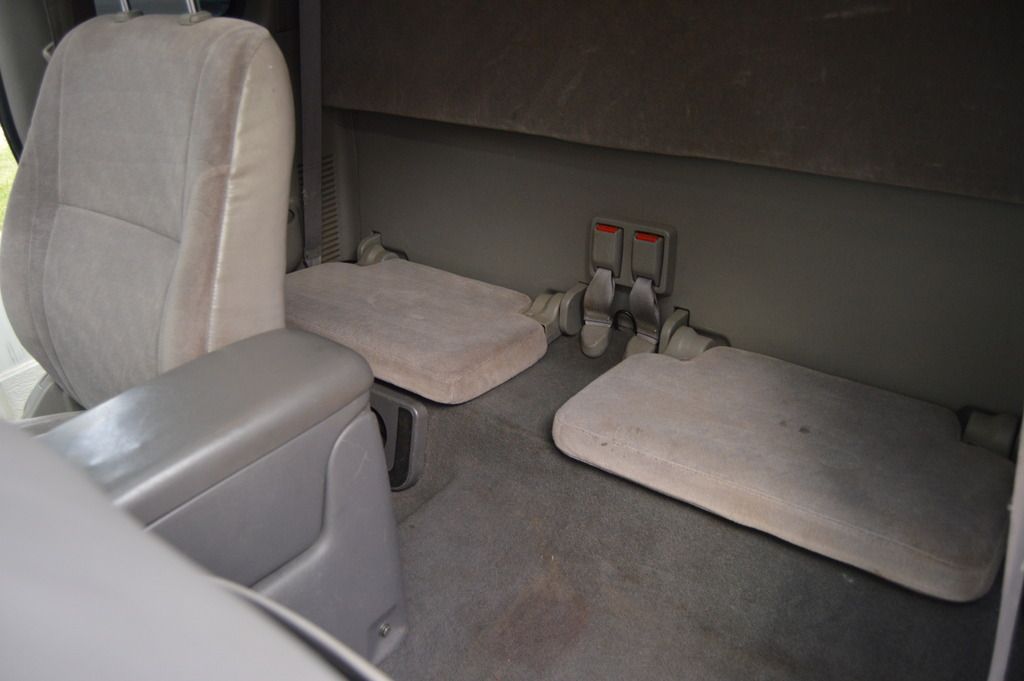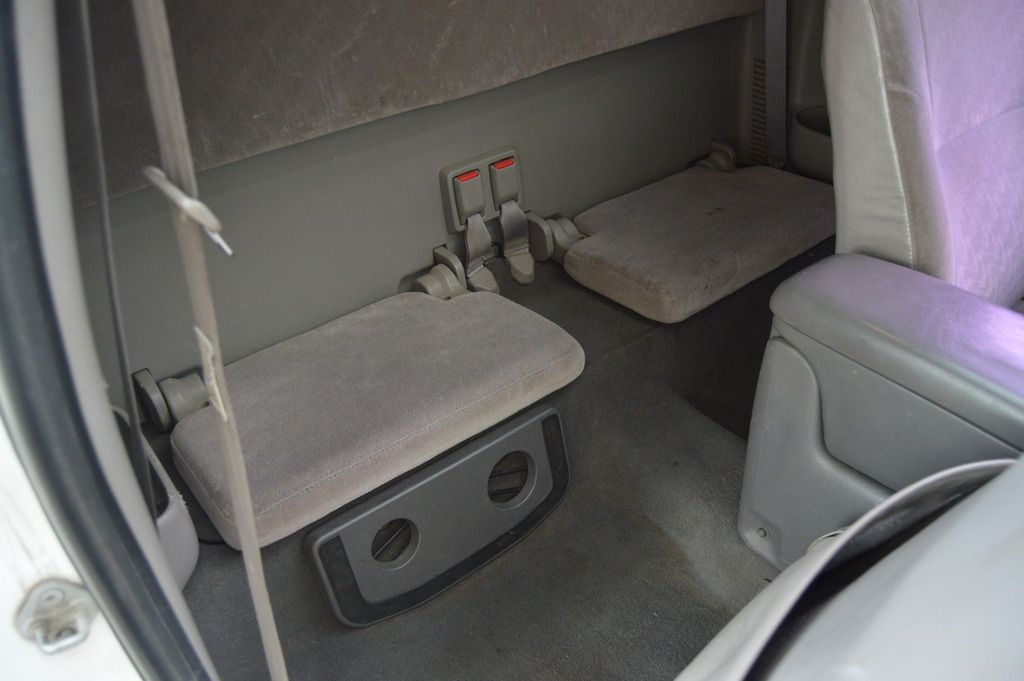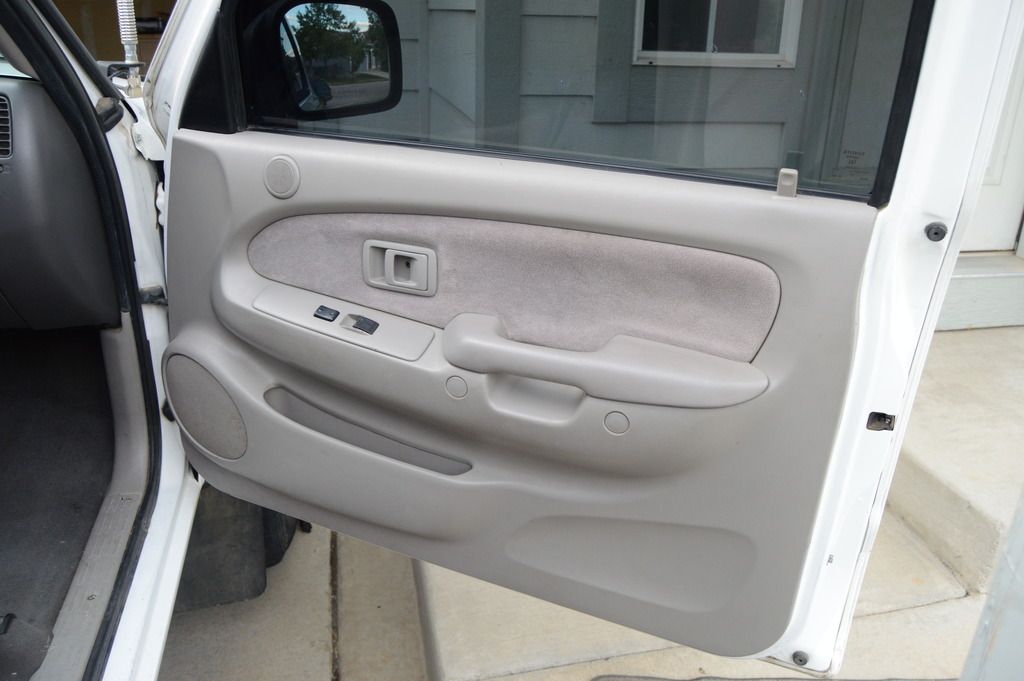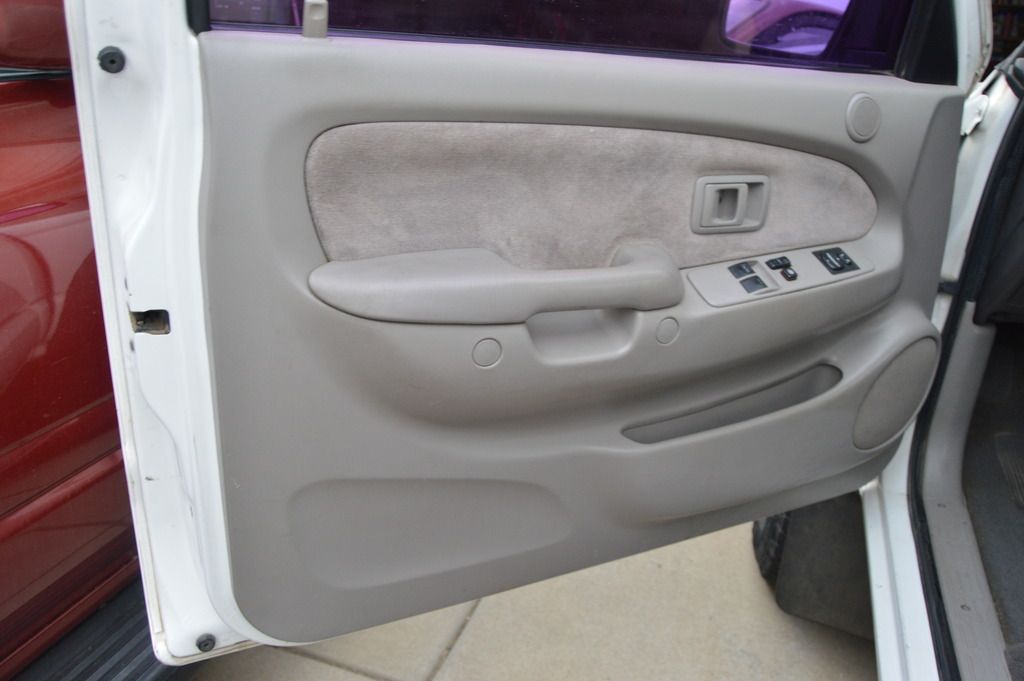 FAQ:
"What's the price and mileage?"
Diesel Toyz, up till recently, charged $20,000+ to convert a
[email protected]
Now, they won't even do a conversion on a 1st-gen, and they're only selling already-converted, newer
[email protected]
So, I'm asking $22,
[email protected]
Considering the engine is essentially NEW, the time invested in labor, AND there's a nice truck to go with it, I believe I'm pricing
[email protected]
The body and rear axle (hubs too) have 276k on
[email protected]
I know the mileage of the rest of the truck is high, but almost everything mechanical has been replaced or is new.
"How do I get this registered?"
You must register it in a county that does not require emissions
[email protected]
This truck is equipped with an engine that was never sold in the USA, and therefore does not have an EPA certification to which it can be tested, and will not pass, even if it is "cleaner" than any diesel sold
[email protected]
I realize it limits the potential buyers, but that's just the way it goes.
"So, is it hard to get parts?"
Not
[email protected]
Roughtraxx 4x4 in the UK has a TON of parts on the shelf for this motor, and everything else can be found on eBay from JDM
[email protected]
I never had any trouble finding
[email protected]
For example, you can order OEM Toyota oil filters for this motor on Amazon
"What if somethings breaks, or there's a wiring issue?"
I will include all my wiring diagrams and spreadsheets to the buyer, as well as all other documentation (pictures, service history, which I have kept down to the T), I will make myself available via email or phone to help troubleshoot if something goes wrong, since I built the thing!
"So, anything else wrong with it?"
Here's a list of all tiny issues that I can think of:
- No cruise control (the battery takes the place of the actuator, and you'd need to fab another throttle bracket on, but I will include the actuator if someone wants to add it)
- Radio antenna has been removed (I took it off because it hits the CB antenna, but I will include the antenna if you want to put it back on)
- Tailgate looks nice from 10 feet, but has some dents and scratches, and is sorta delaminating on one side (I will include a spare tailgate that just needs a tiny bit of bondo and then color-match, or we can work that into the price)
- Driver's seat trim panel missing (I kept kicking it off so I just removed it)
- Cracked lower rocker panel plastic trim
- Various scratches, only a couple actual dings
- Tiny bit of surface rust on bottom of tailgate (see picture)
- Small hole drilled in dome light for mounting a reverse camera switch
- Scratch in paint on dash (see pictures)
- Sap on the hood
- A few stains on the carpet
"What about service history?"
I have a 100+ line spreadsheet documenting everything I've done personally to the
[email protected]
You're welcome to check the carfax on your
[email protected]
VIN number is 5TEWN72N61Z864680
There's my honest list of all the "little" things. I'm listing every little thing for full disclosure, but for not being a show truck, it's in darn nice shape.