Discussion Starter
•
#1
•
And Im a bit of an insomniac. I've been a member for a while now and i've been rockin the sticker on my truck for a about a year or so but I've just never posted anything. I've probably have met and wheeled with a lot of you and have had a slight (very slight) hand in some of the CO truck builds. I've been friends with Russell for quite a while and had a small hand in his build, in fact took a really good picture of his truck (December 08? yotatech calender). Figured out the body line situation on Nate's bobbed Tacoma bed and have mingled at one of the cottora meets.
Not until recently have I done so much stuff to my pickup that i've actually wanted to do and not until recently have I loved my pickup so much.
Here's a picture of when i first bought it (sorry for the poor image qualities)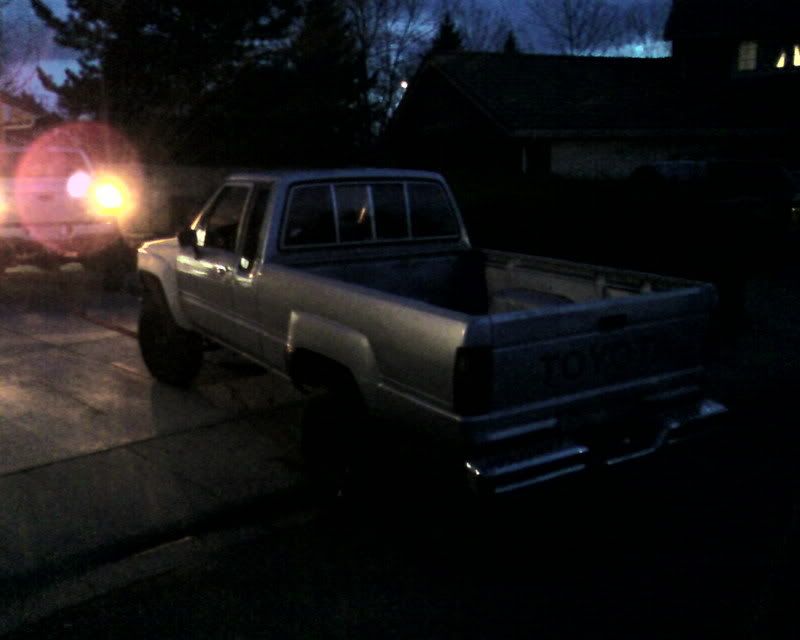 500 bucks out of a apartment complex parking lot. Who knew that a simple note on a windshield would start so much.
That was i think 2 years ago. Since then she's had 2 engines, first one was a .40 over complete re-build from engnbldr with a crawler cam.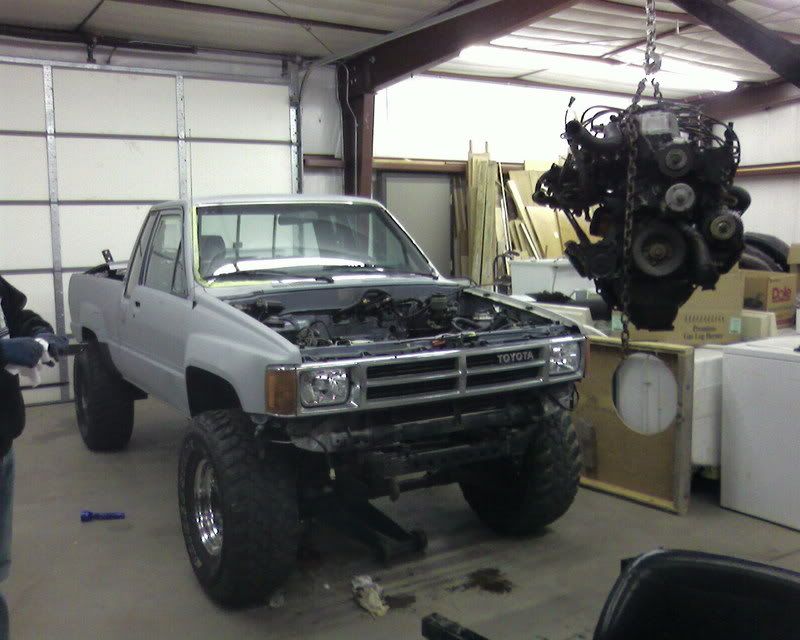 I bought a set of 33's off ebay built some shackles at work and cranked up the bars. And thats the way it was driven and wheeled for a long time.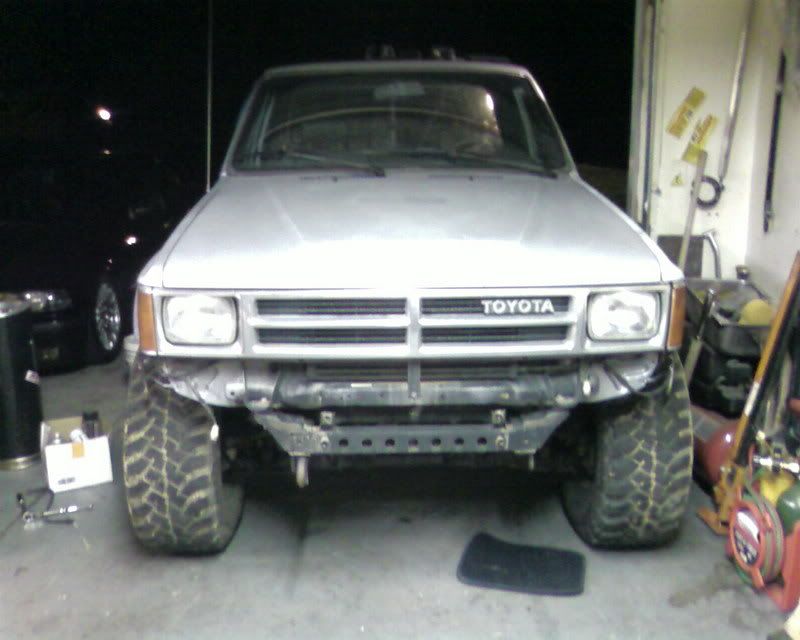 about 20,000 miles later i was coming back form a snowboarding trip and the engine started blowing out blue smoke. After a lawsuit and many months later i got her back on the road with a brand new short block (.60 over this time) just 1 day before i had to make the 300 mile trip to Moab for a family reunion, with only 300 miles on the fresh rebuild. :scared:
But it made it there, wheeled, and made it back without a problem. And until about 6 months back it only had small annoying problems, then my head warped because of a blown coolant hose on a really cold night. After fixing that, one night in longmont I had to blow out an engine bay fire. Leaky fuel injector and bad starter = 6 melted wires, melted coolant line, melted vacuum lines and a bad intake manifold gasket. Oh and that was the second fire i've had in that engine bay.
Mod list so far...
Trail master lift (3" overall)
33" MTRs
Diff breathers
5 rock lights
2 slim pro comp driving lights
Mostly LED lighting (tail, stop, running, turn signal, all of dash)
2 1/4 exhaust with magnaflow muffler
Simple stereo
.60 over bore
261 crawler cam
Working A/C
CB radio
Hopefully many more things to come. Possibly chevy springs, locker, bumpers, gears, and so on. Although Im very interested in eliminating my torsion bars with air shocks, coil springs or something like that.
Here's some random pictures starting with the old ones.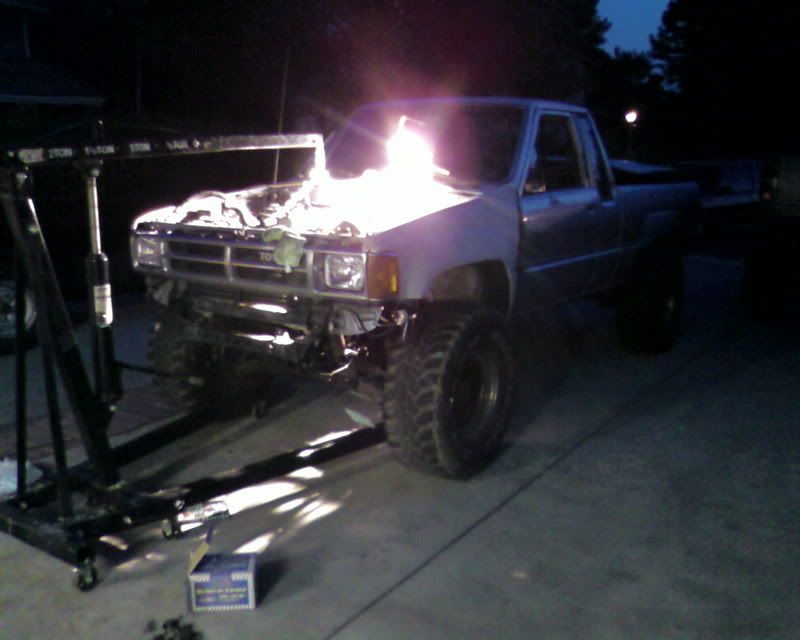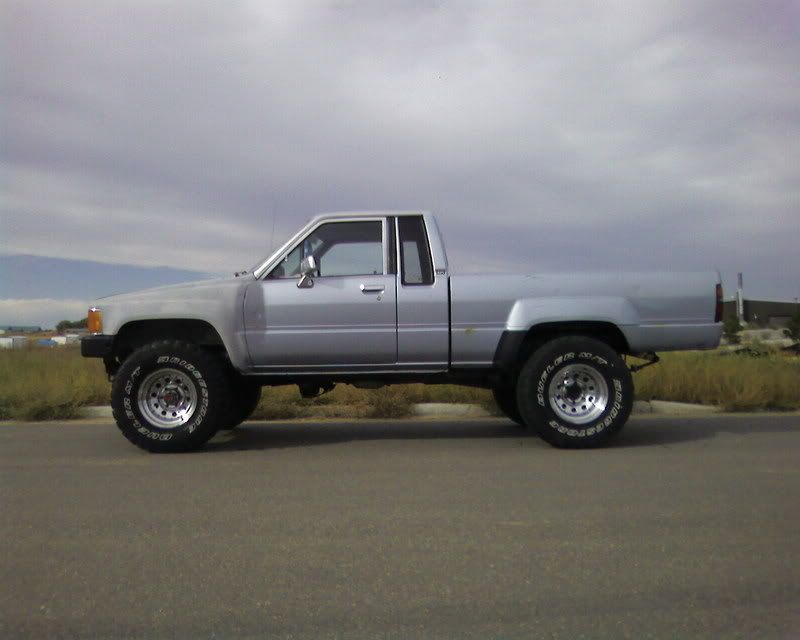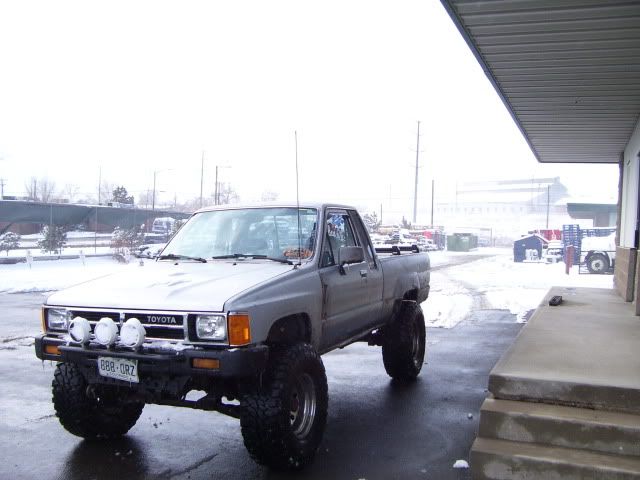 And a few that i took tonight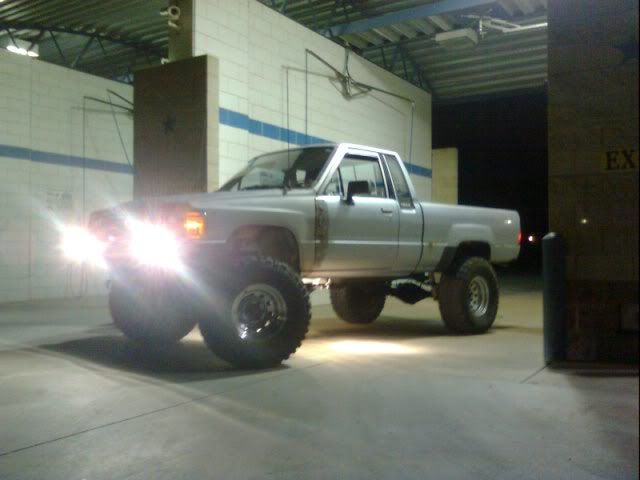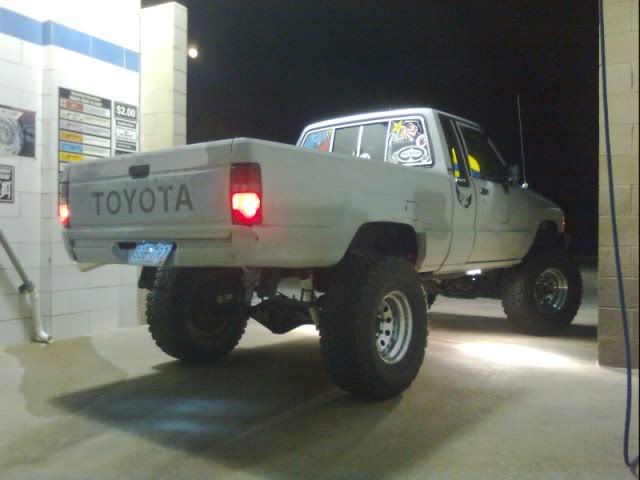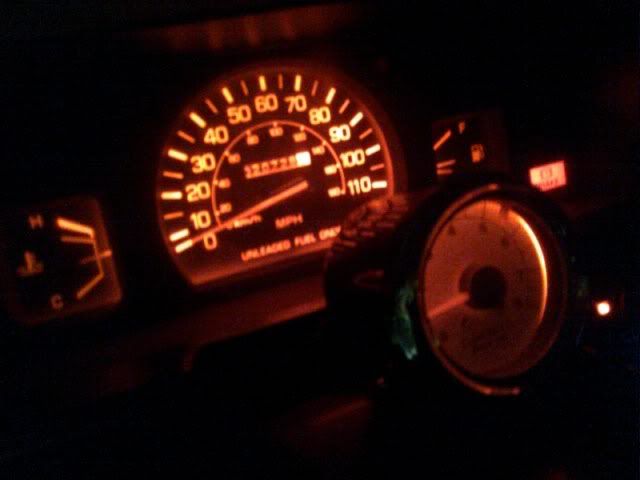 -Bart