Discussion Starter
·
#1
·
Well... all in all a good day
Waiting for everyone at staging area.. couple dirtbike guys came to BS with me... told me they saw me last time wheelin and wanted to know how the FJ does... BS'd for a bit and then they asked my help to recover a friend... his dirtbike crapped on him and he needed a tow out... ended up diagnosing his problem for him too
so we got it running!
VIDEO:
http://www.youtube.com/watch?v=a9494NKdNcU
ok got him recovered.. met up with everyone at staging area... very easy laid back day of wheeling. didn't really do any obstacles in the FJ cuz i needed it to tow the horse trailer tomorrow, just was glad to get out with some good friends one last time before i leave for CO.
one major dilemna that needed serious recovery (youll see in the following video)
and FJ carnage on bumper.. dropped down into a creek bed... and the dropoff was bigger than i thought (since i cant see chit out of the FJ) and it ate my rear bumper for dinner.... so ripped half of that off LMFAO - *WOOT* new rear bumper time!!! (rich you didnt see that....
)
VIDEO:
http://www.youtube.com/watch?v=OC89qaa3za4
(and very sorry for my camera person... LMFAO)
full picture album from me (ill post everyone elses pics when i get them)
http://s177.photobucket.com/albums/w234/alwaysoffroad/Wheeling/Wellsville April 29 2007/
bringing the sexyness in a jeep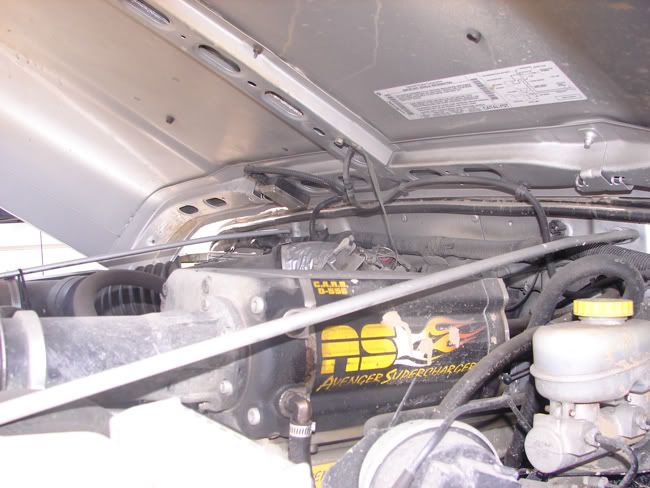 ummmm oops needed recovery