Discussion Starter
•
#1
•
It wasn't really a club thing, but last weekend I did a ton of driving (about 400 miles in total), and I snapped some kinda cool shots.
On Saturday I headed up to Ft. Collins to get parts from Ike, and grab my bike from my parents place.
On Sunday first went to Winter Park Ski Patrol for the very last time to clear out my locker...
And then I headed over to my grandparents cabin near Alma to drop off the bike.
I didn't start taking pictures until Hoosier Pass, but here we go: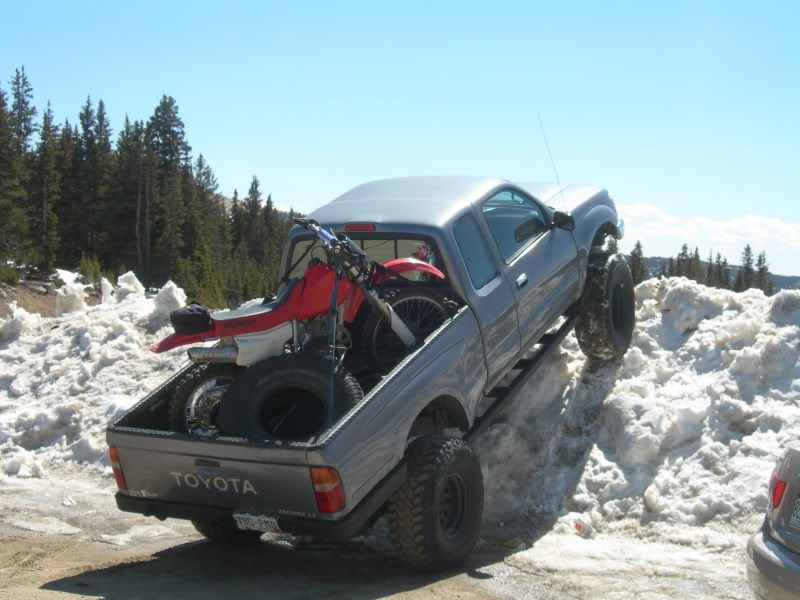 A few tourists took pictures of me doing this, instead of the scenery behind them...
When I got down Hoosier, I thought I would see what was going on over at Wheeler Lake. No snow wheeling yet. The snow on that narrow shelf road that runs along the reservoir would make you take an icy swim for sure. I bet they will open the gate after that clears.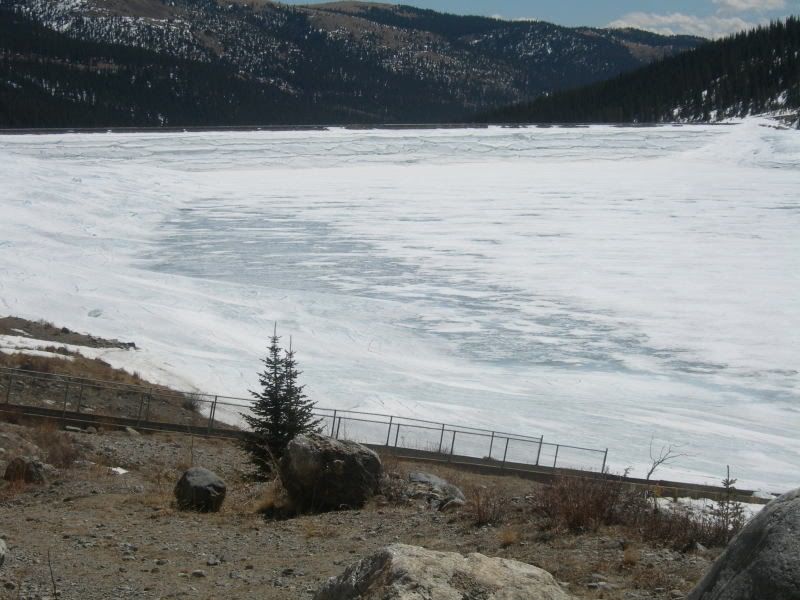 It seemed just a bit dry and dusty for March: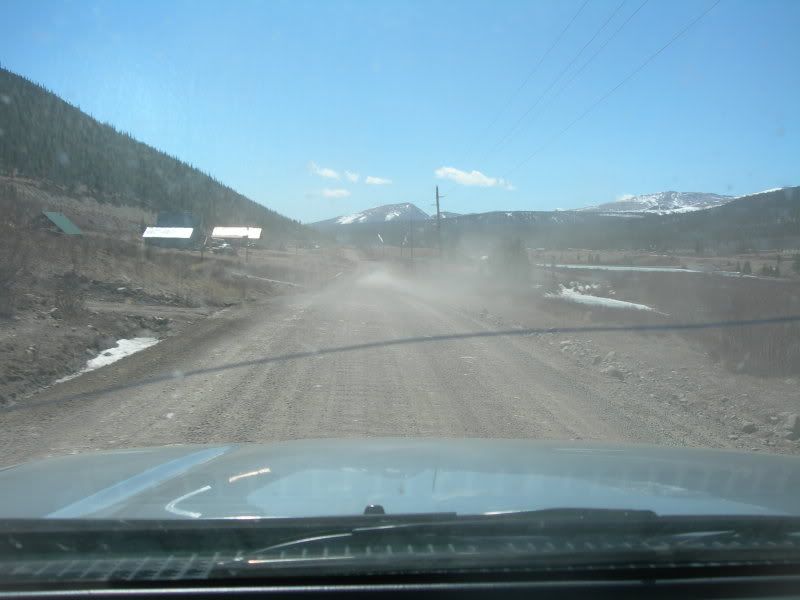 I decided to head down somewhat of a secret trail of mine, and promptly got stuck...
It wasn't bad but the combination of aired up almost bald tires and that deep slushy spring snow did me in pretty quick. I aired down, dug out and shoved a couple rocks under my tires. I was out pretty quick, and continued about a half mile down the trail until it looked just a tad too deep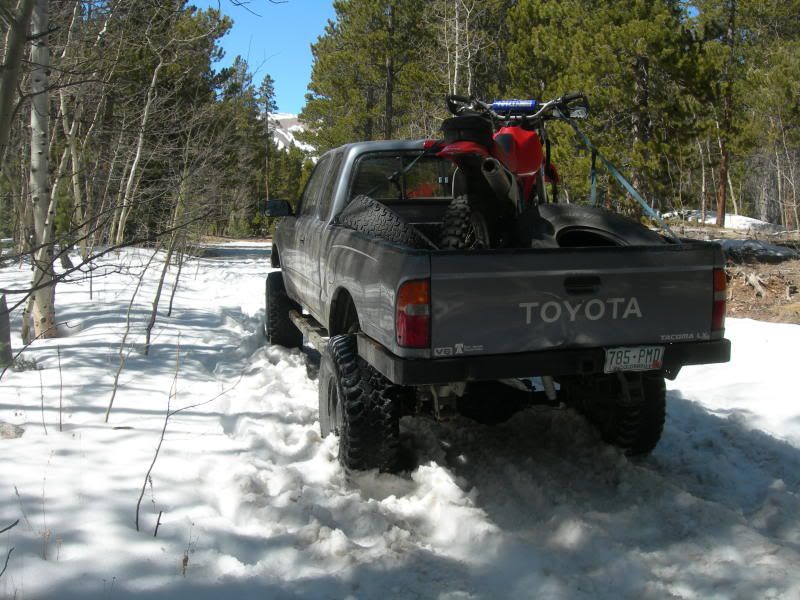 I eventually made it to the cabin, and the bike got to sit the rest of the spring with its buddies.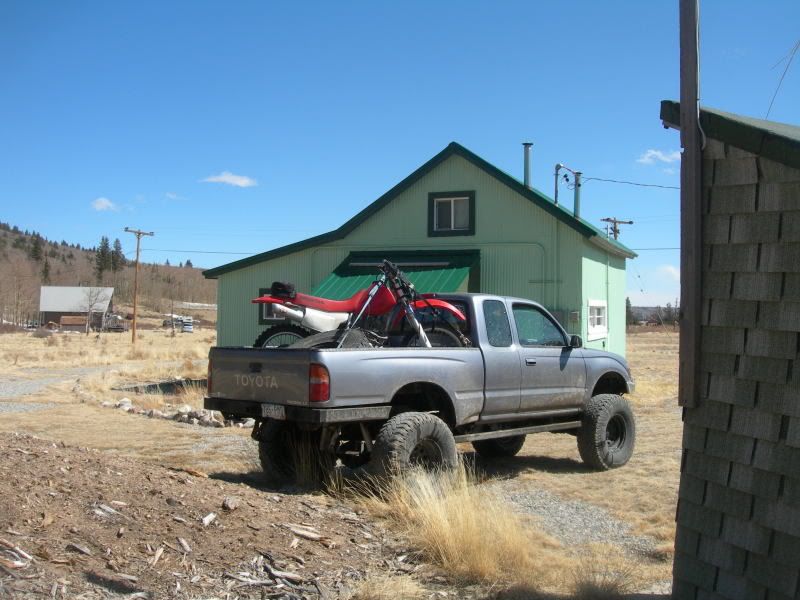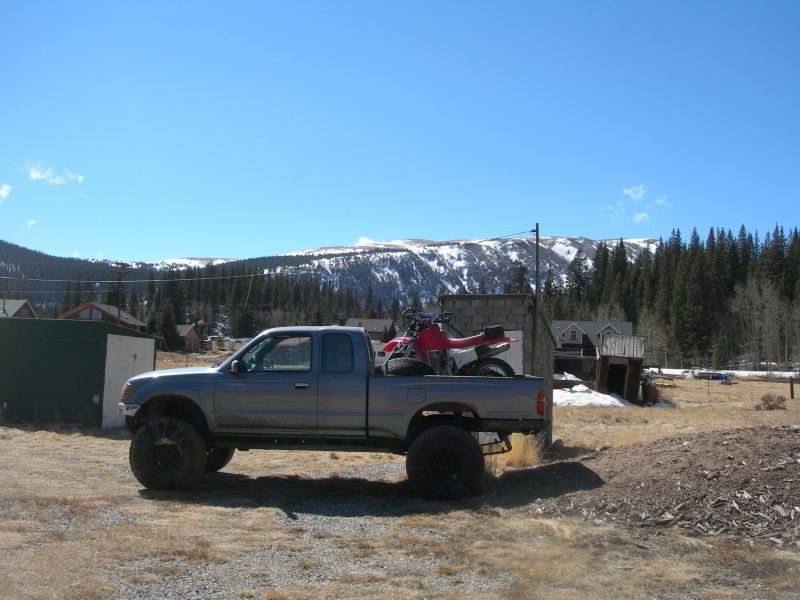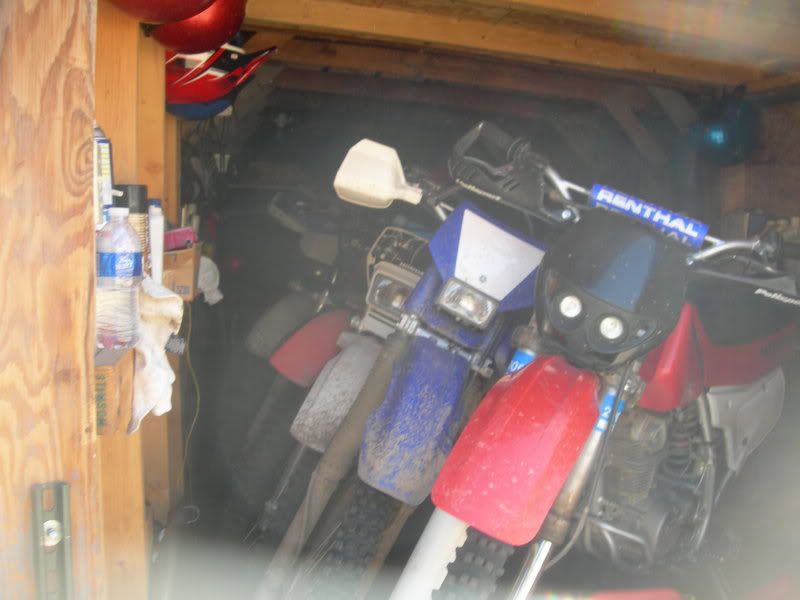 Can anybody guess why my family didn't quite understand when I said that I wanted to wheel? The bikes go back a lot further than the camera can see.