·
STITCH - Come and Take it!
2019 4RUNNER TRD Off-Road
Well I just ordered (4) small light bars....I am keeping my LightForces.
They have the CREE LEDs...it's 2x3
Mounts on one post and I bought them as floods.
Note they DO NOT come with connectors.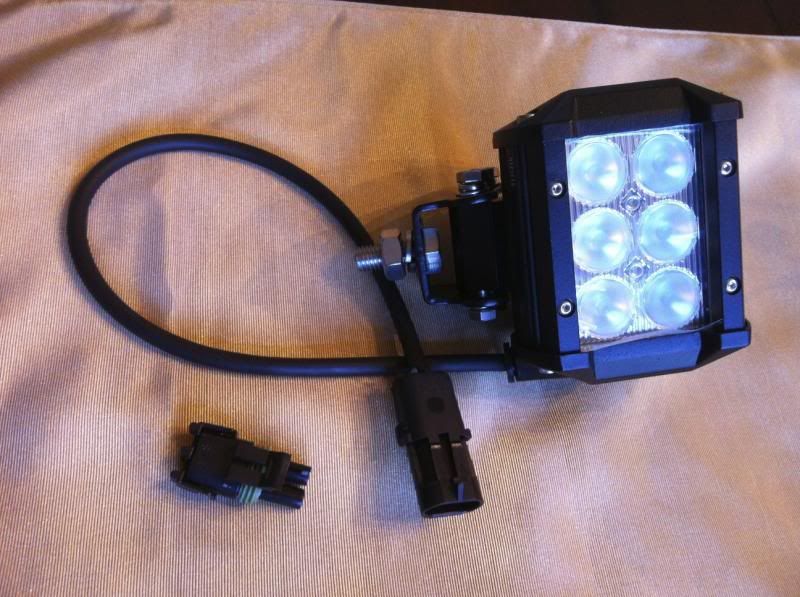 Got them off ebay for $115 for (4).
No harness relay or switch...which is fine, since I have them already.
Going to mount (2) on the front bumper, near the head lights.
One on the rear bumper ( no idea where yet) as a back up light or get off my ass light.
The 4th, I may mount on the rear bumper or maybe mount on the front center bumper.
Not yet sure.
http://www.ebay.com/itm/151100962159?ssPageName=STRK:MEWNX:IT&_trksid=p3984.m1497.l2649
Cost of 4 was $115
Mtnfansclub is the shop.
The other items I bought is a RAM mount.
It will replace my ProClip mount.
On EXPO forum, a guy was able to mount his on the grab handle.
http://www.expeditionportal.com/forum/threads/119114-2nd-Gen-Tacoma-Garmin-60CSX-GPS-Mount
I like it so my eyes do not wonder far from looking at the road.