Discussion Starter
•
#1
•
I haven't posted much here so I thought I'd throw up some pic's of my rear axle re-build.
This is what started the re-build. The drivers side is bent up and back and the passenger side is bent up. Also during this fun I had a carrier bearing go out and spit the spool out sideways. It made some fantastic noise. To add even more fun, I can't begin to tell you how fun it was to get the carrier out of the housing.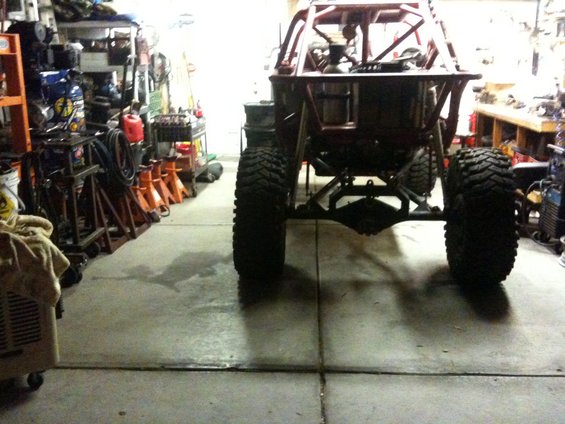 I started with a fresh strait housing, doing the right of passage, plasma cutting and grinding all the tabs, brackets & spring perches off. Then I removed the rock grabbing drain plug.
I built a gig out of 3.5" 3/8 wall DOM and 3/8 plate. It captures the ends of the tube as well as 2 bolt holes in the face of the diff mounting surface. I put the housing in the jig and went to town trussing.
The inner frame work of the upper truss. The breather tube is extended threw the top of the truss.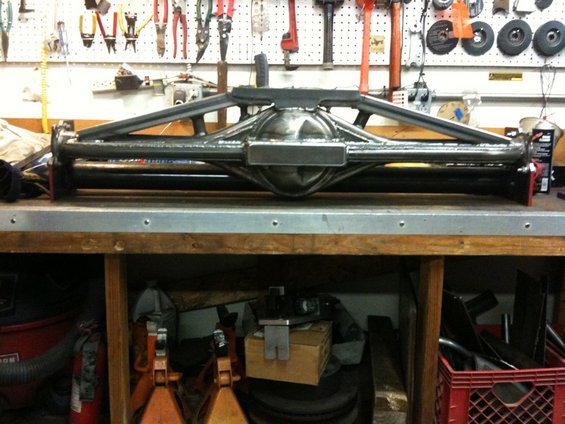 From the bottom. The rear spine is 1.5" od .250 wall DOM plated with 3/16. No more bending backward. The spine extends all the way to the flanges so they can't tweek either.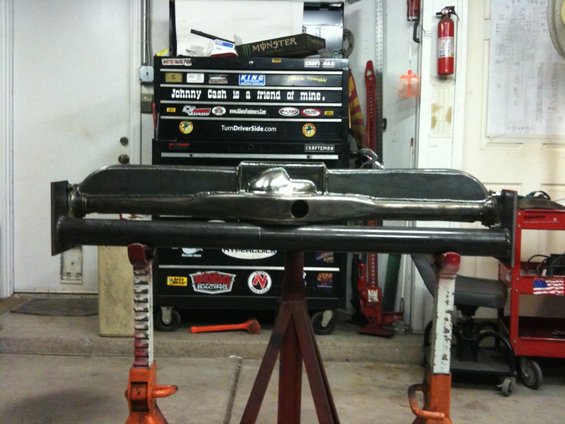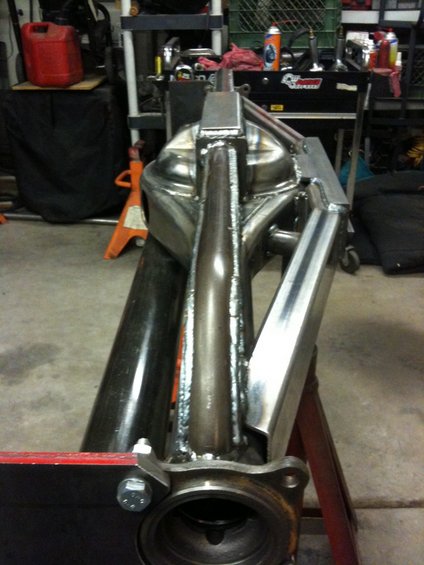 Here's a better shot of the jig and the 1/8" plating of the front side of the housing.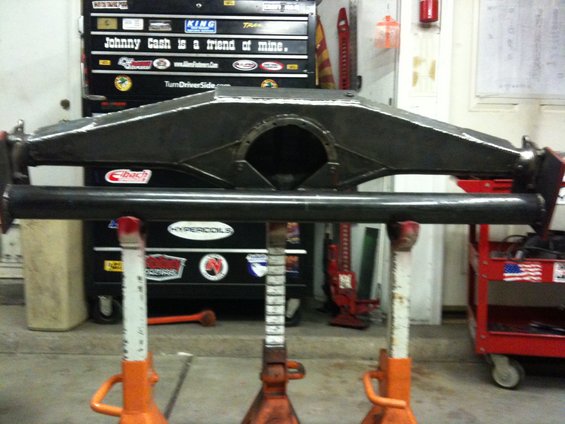 3/16 plating for the shock mounting area.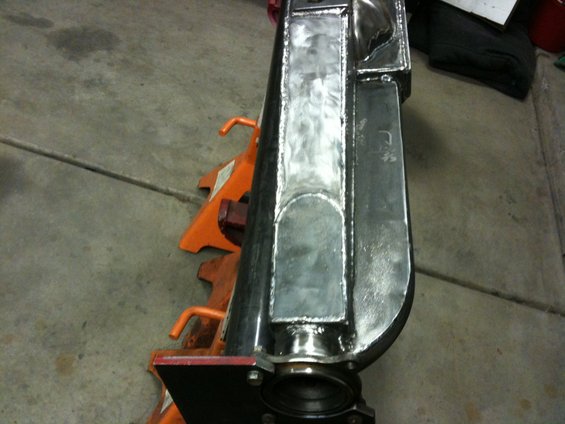 3/16 plating of the back side.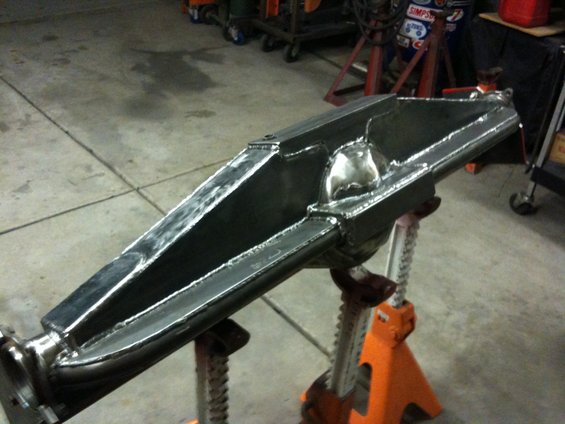 Drain hole plated in and ground smooth.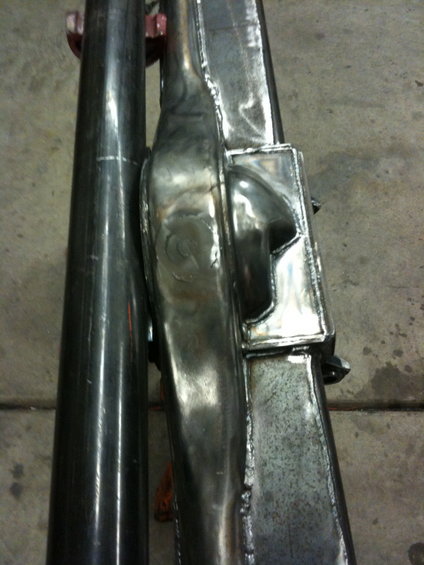 Oil filler neck and tie down/tow points added.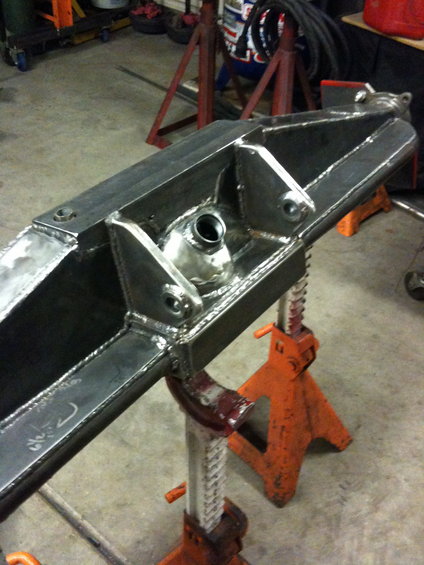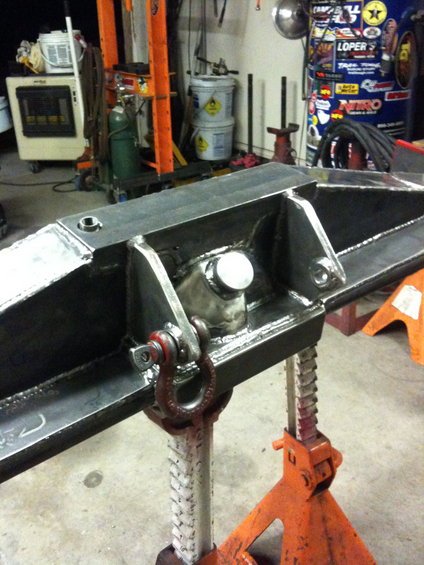 Back under and the 3/8" thick link tabs added.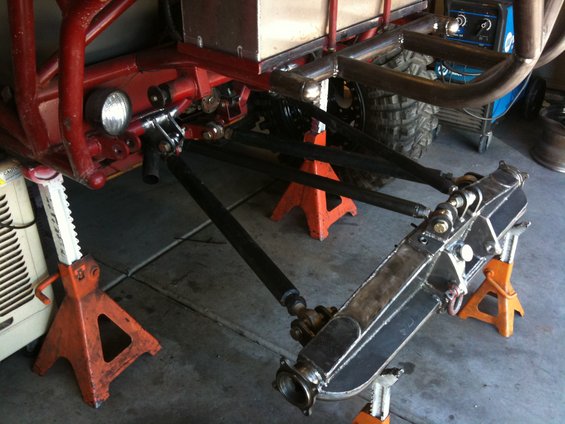 I also added the shock tabs, sway bar mounts, brake line tie downs and this upper gusset as an additional brace to prevent the flange from bending upward. Then I painted the whole thing and started bolting on the full float kit.
Full float baby.
I opt'ed to put the calipers in front due to the angle that the axle will sit. It will be the highest point and more out of harms way then it would be in the rear. I'm using Longfield flanges and ARP studs for the outter axle engagement.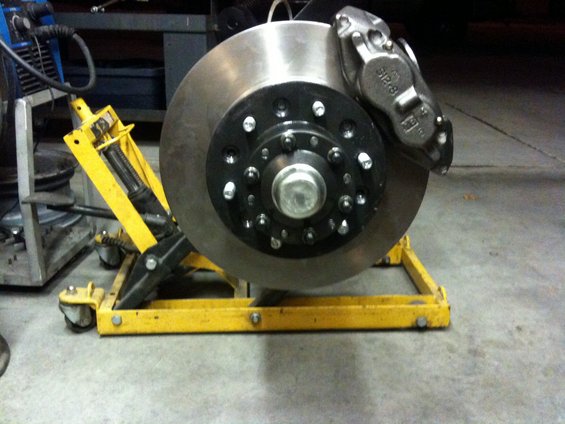 I re-built the differential with heat treated/cryo'ed Yukon gears. It may be hard to tell in the pic but that's a 27 spline Land Cruiser flange. That's needed to run 1350 U joints(with the appropiate drive shaft yoke of course).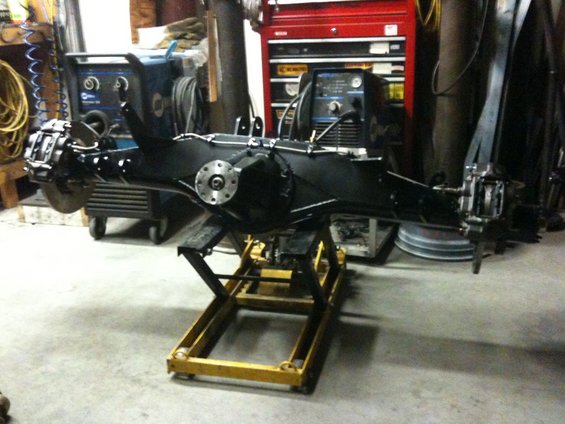 Here's how the diff guard & bottom plating turned out.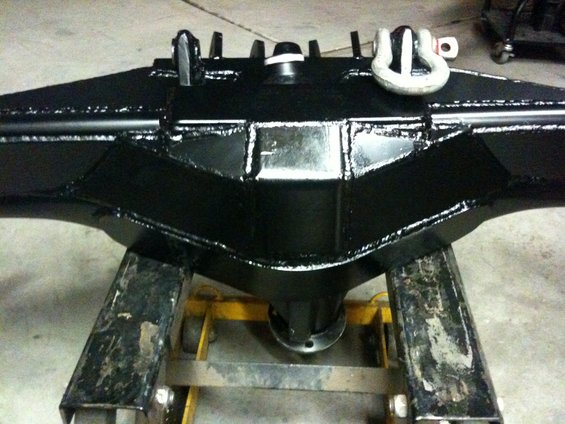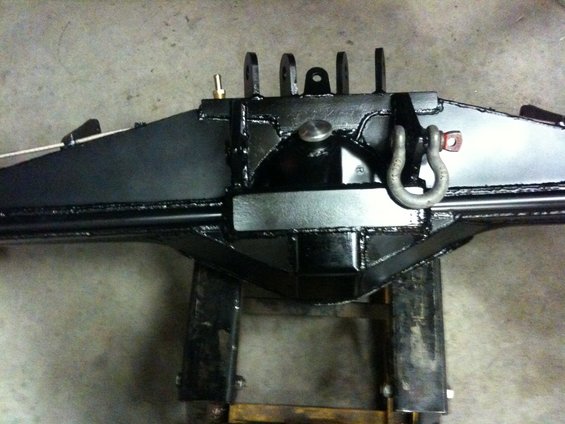 Ready to go back under and have the $hit beat out of it.
This build is almost as stupid as my front axle build.
-Scott