Discussion Starter
•
#1
•
Had a great time out there. It was a little cold, dipped down into the single digits once or twice but we stayed alive.
Had 3 trucks thursday and friday and had a fourth show friday night for saturdays wheelin.
The wheelers were: Stealth4X4 (John and Mel), AVSfreak (Jay), MrDoug (Doug), and myself.
While I was there we ran:
--Hells Revenge, everybody did Hells Gate as well.
--Cliffhanger
--The Trifecta which consists of: Poison Spider, Golden Spike, and Gold Bar Rim.
Apparently wednesday before I got there Jay and John were running Behind The Rocks and ended up on Pritchett. I believe there were two CV's lost that day.
The rest of the trip there wasn't much more carnage. There was my bumper breaking :roll: and Jay throwing another CV. But thats it. Nothing huge and everyone was able to make it home just fine.
We camped just off of the Behind The Rock trail. A little bit south of town but nestled away inside a small canyon. Great spot. Wish it was warmer though.
Had turkey dinner on thursday night which was awesome. Everything came out perfect! Turkey, Stuffing, Gravy, Baked potatoes, biscuits.. Everything!
Anyway.. on to the pics.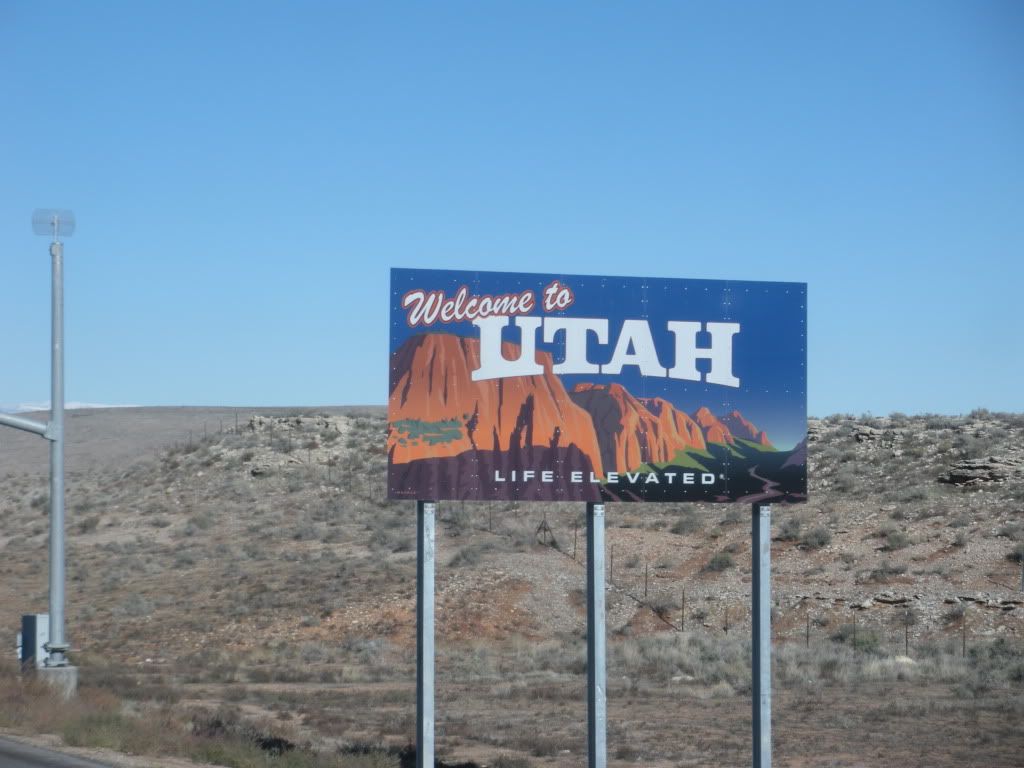 Down the trail from our campsite.
Thursday.. Hells Revenge and Hells Gate.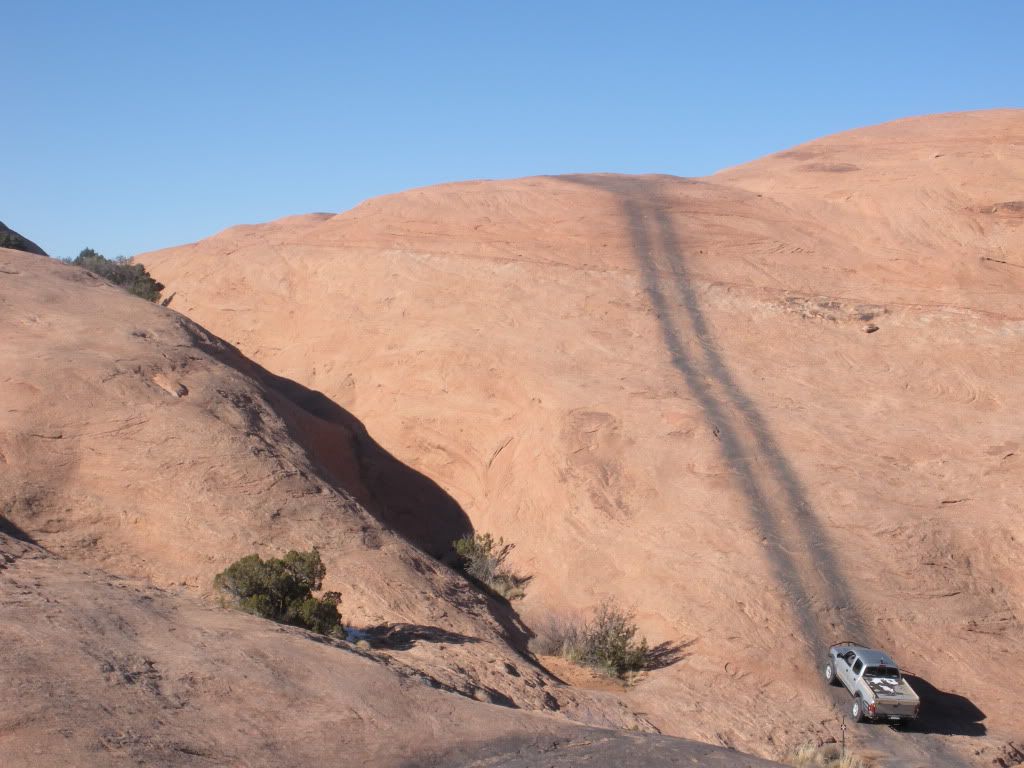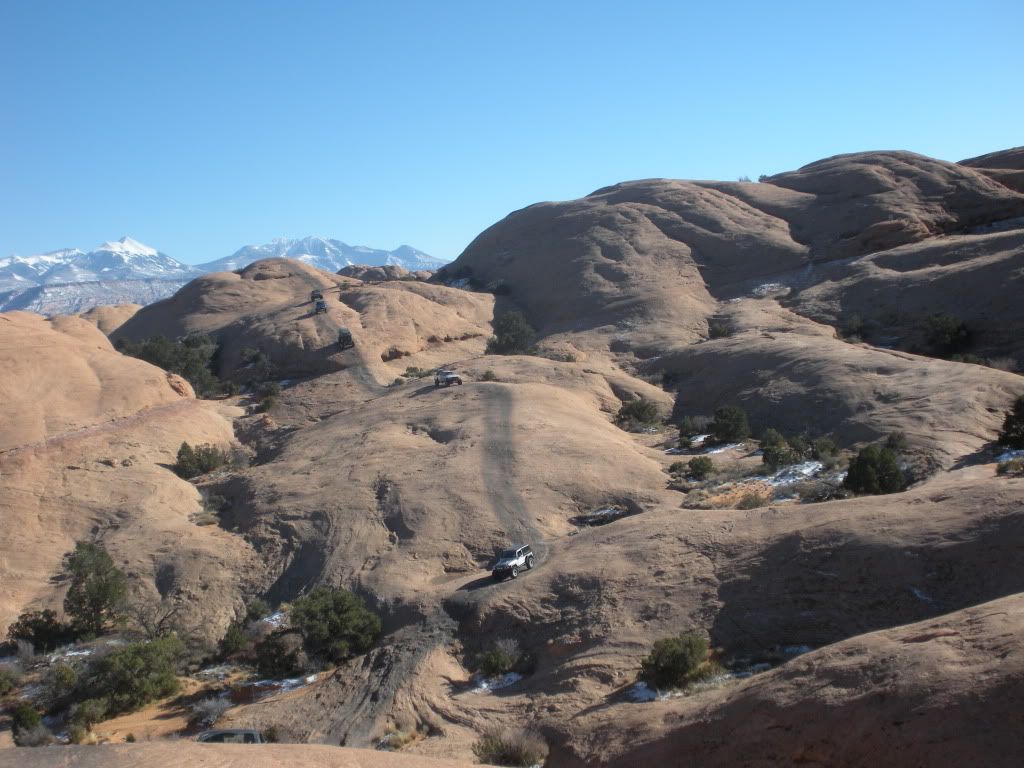 2- 98-00 Green single cabs on 35s.. What are the chances? LOL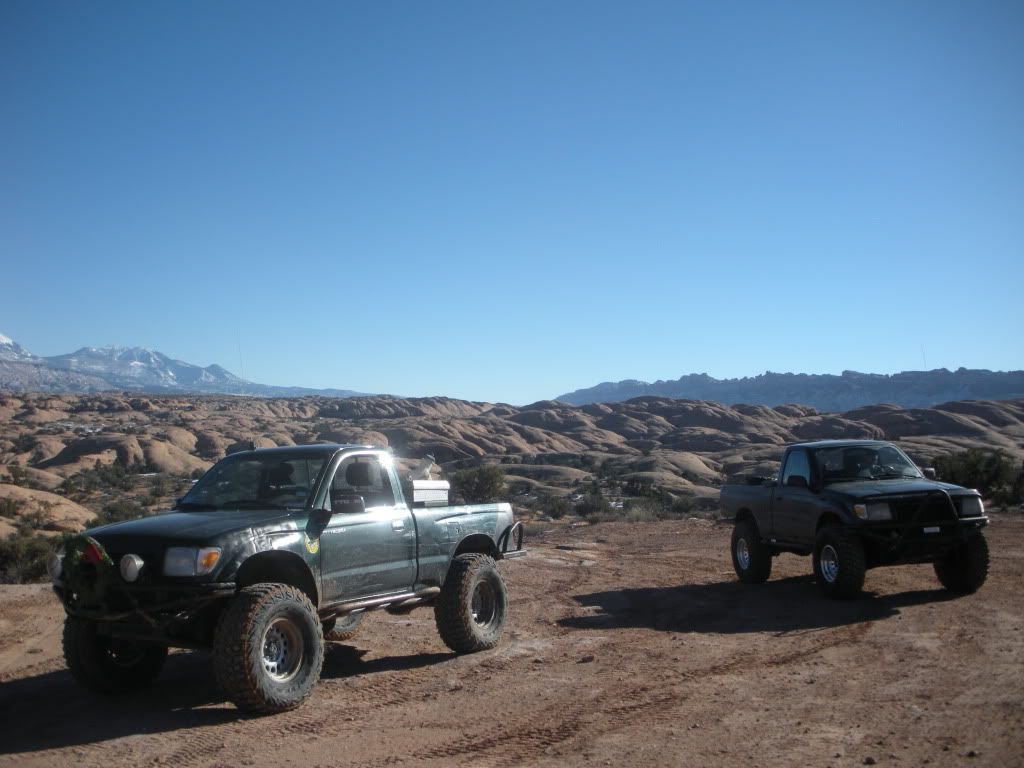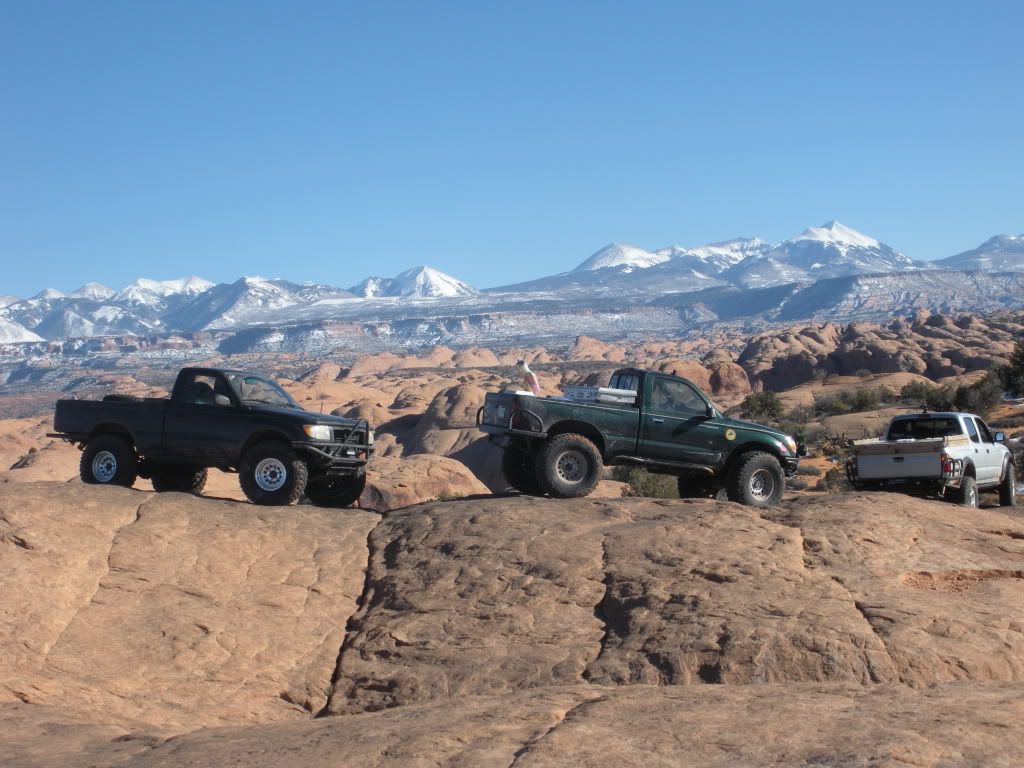 John lining up for Hells Gate.
Jay making it look easy
The escalator. The obstacle that took out my rear bumper.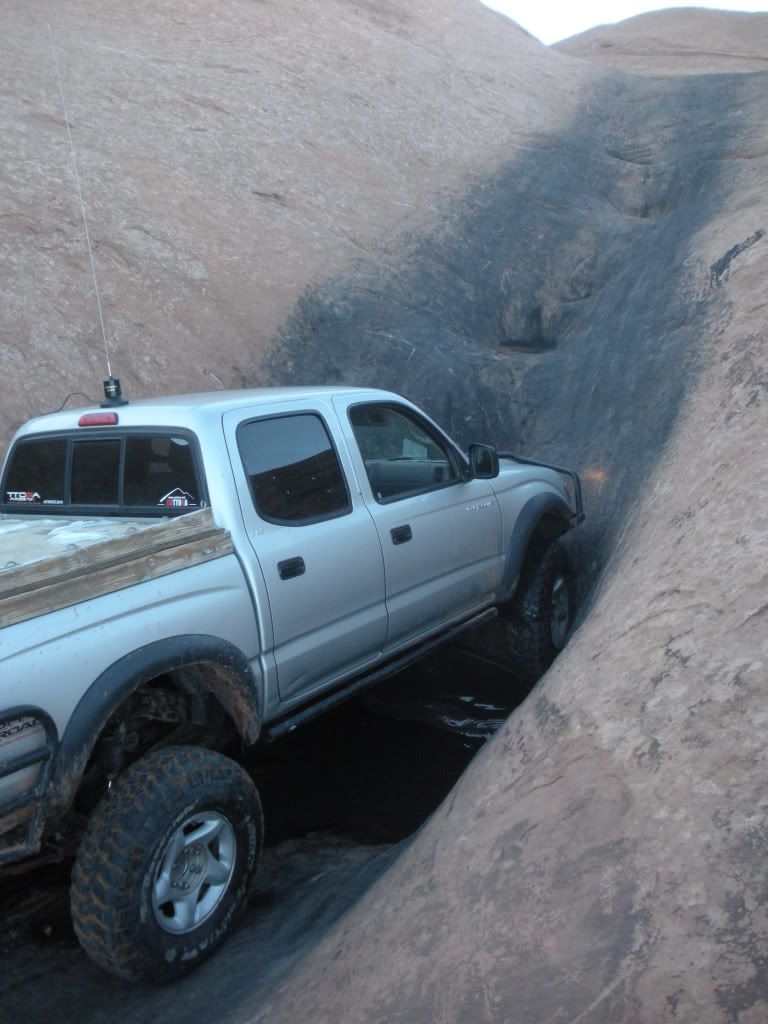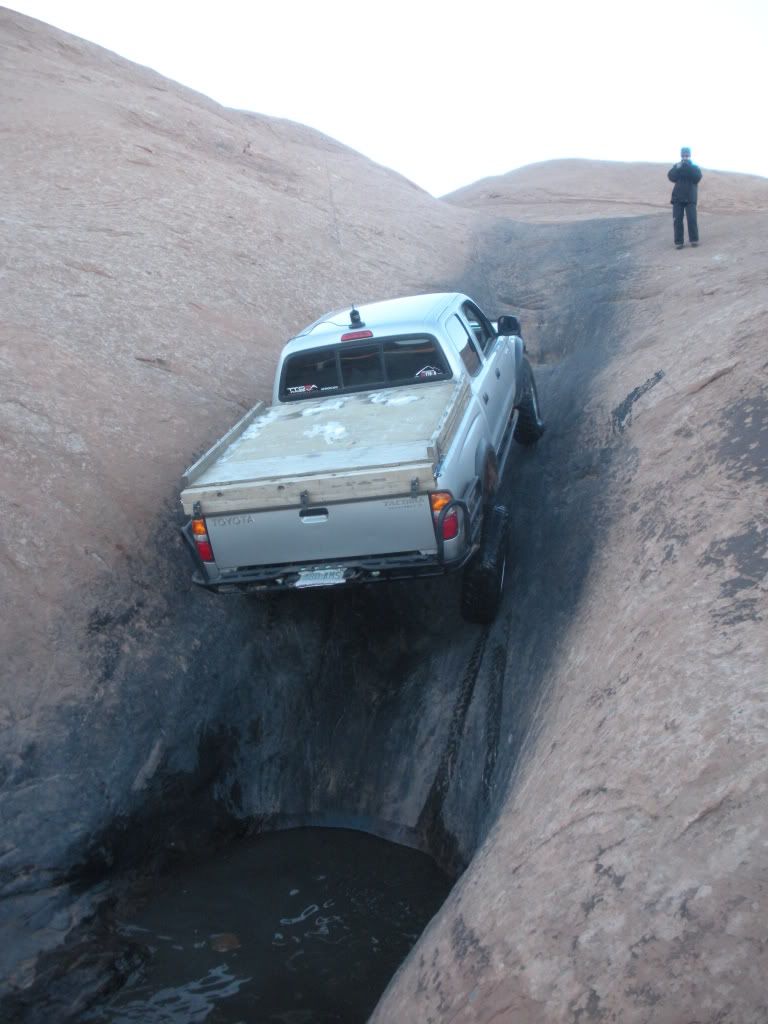 After I got up.. :lol:
Sunset.
Dinner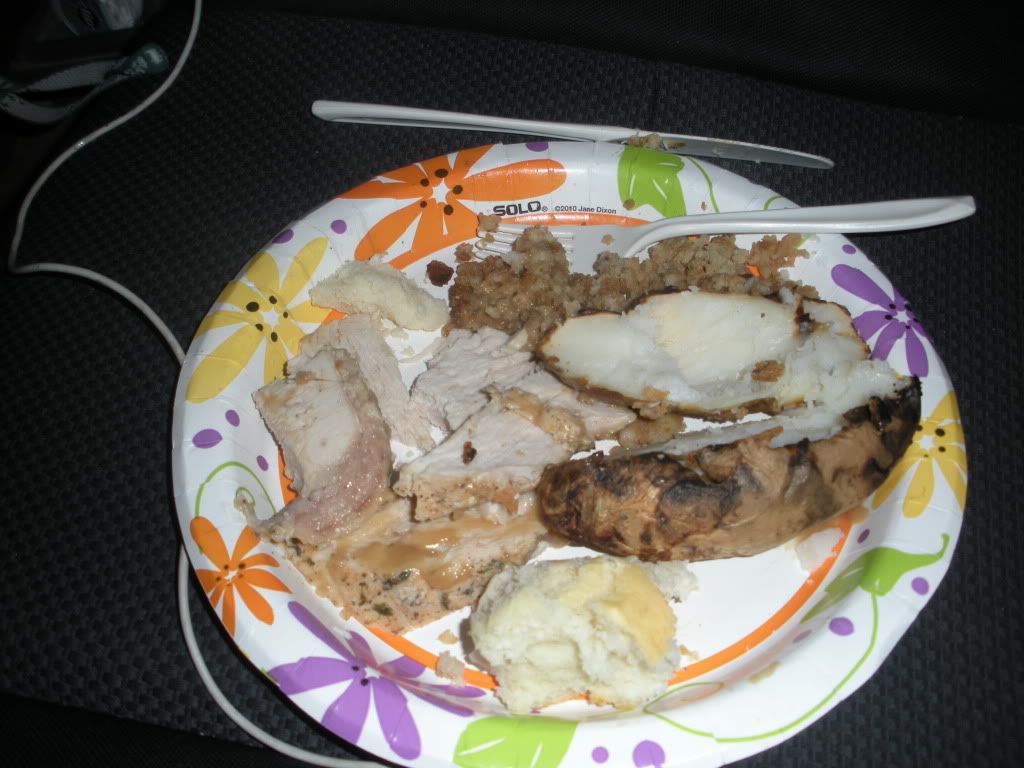 Friday on Cliffhanger: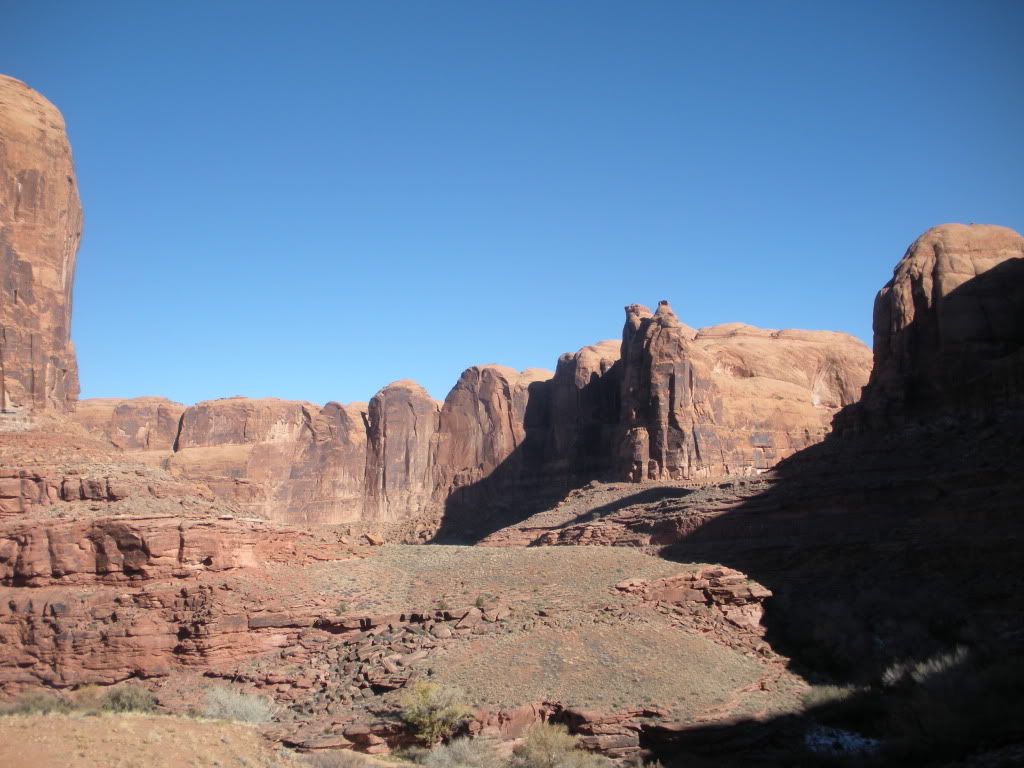 The doublecab makes the ledge look small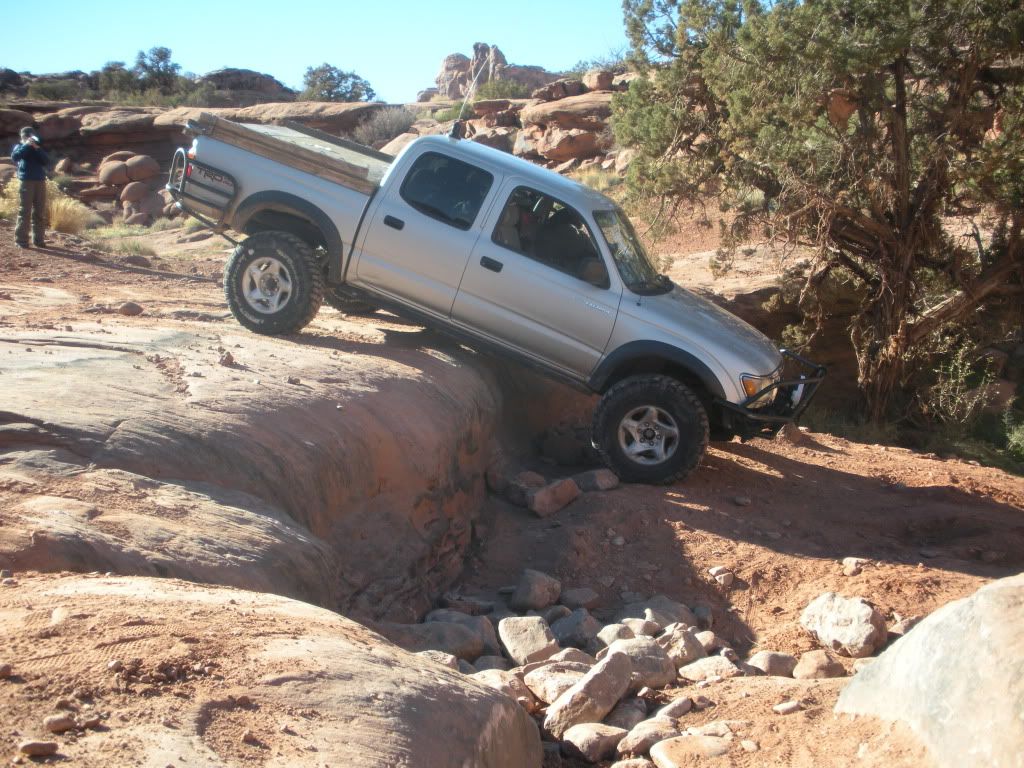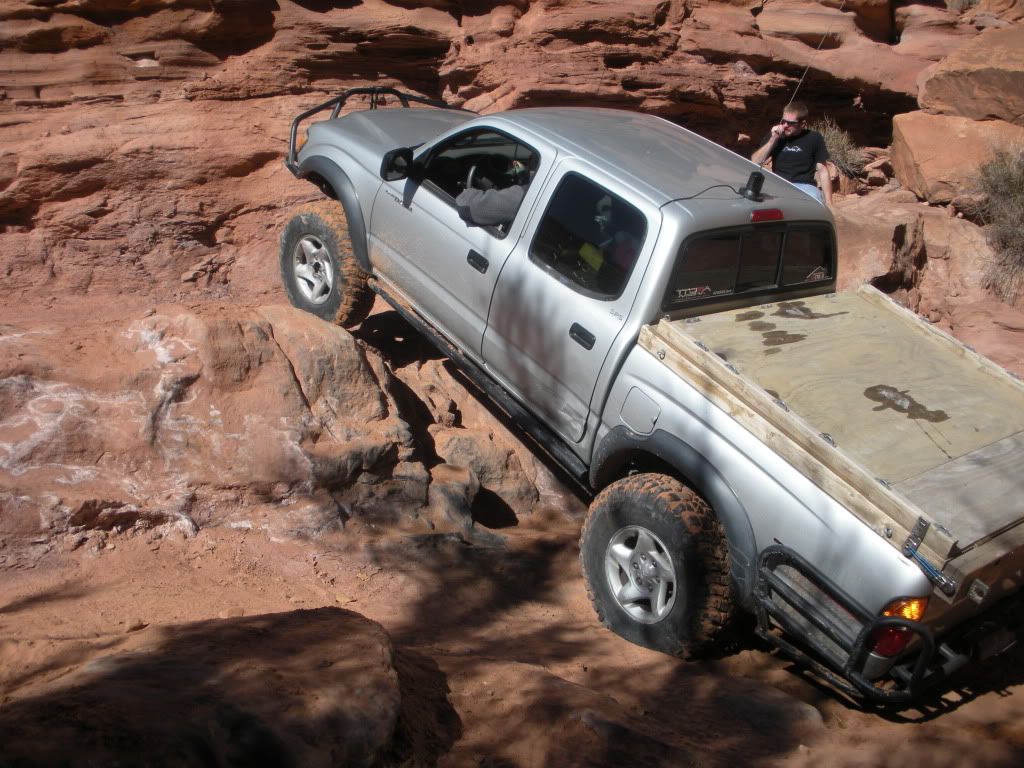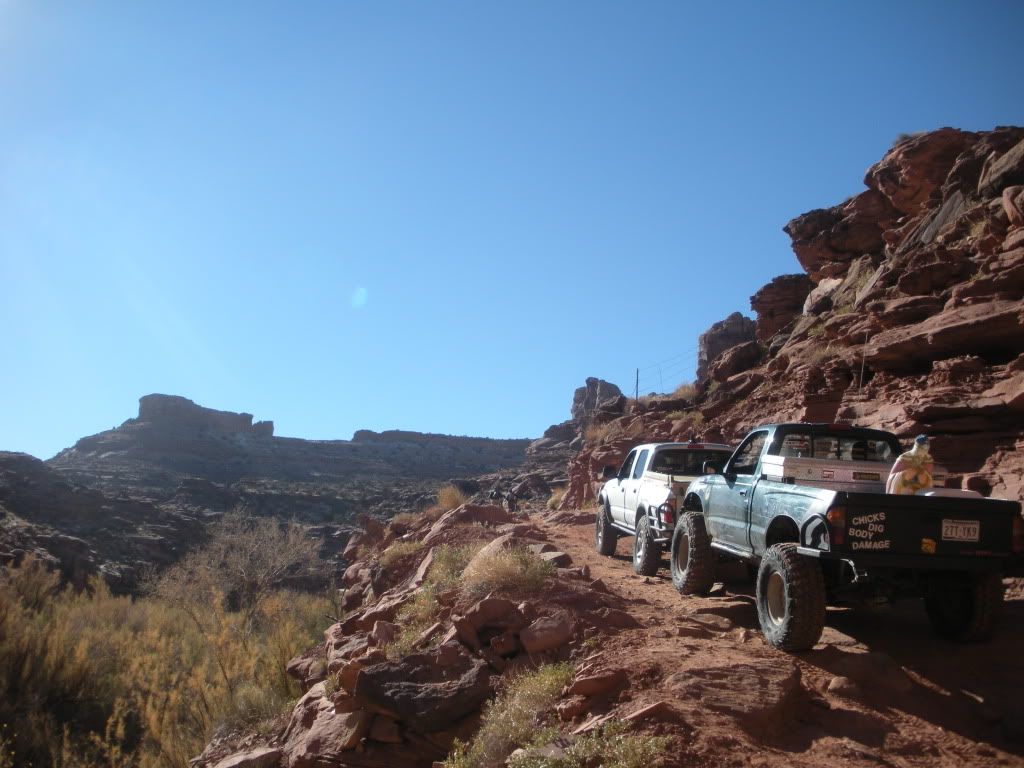 Now thats some rear axle droop.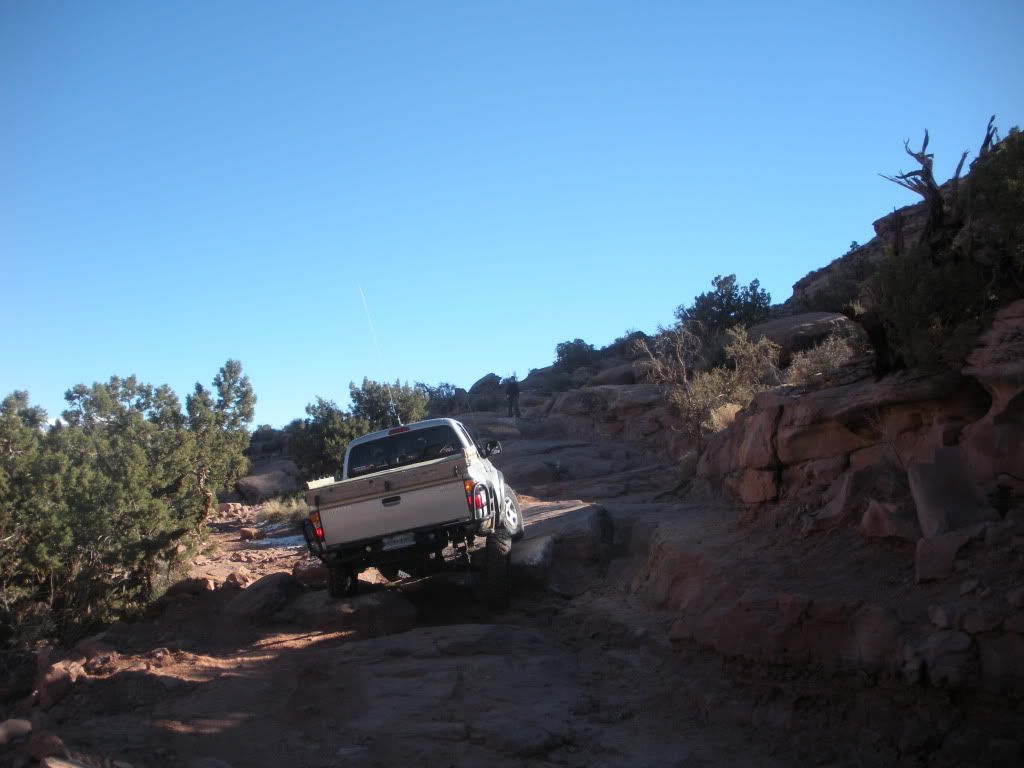 The view from our break spot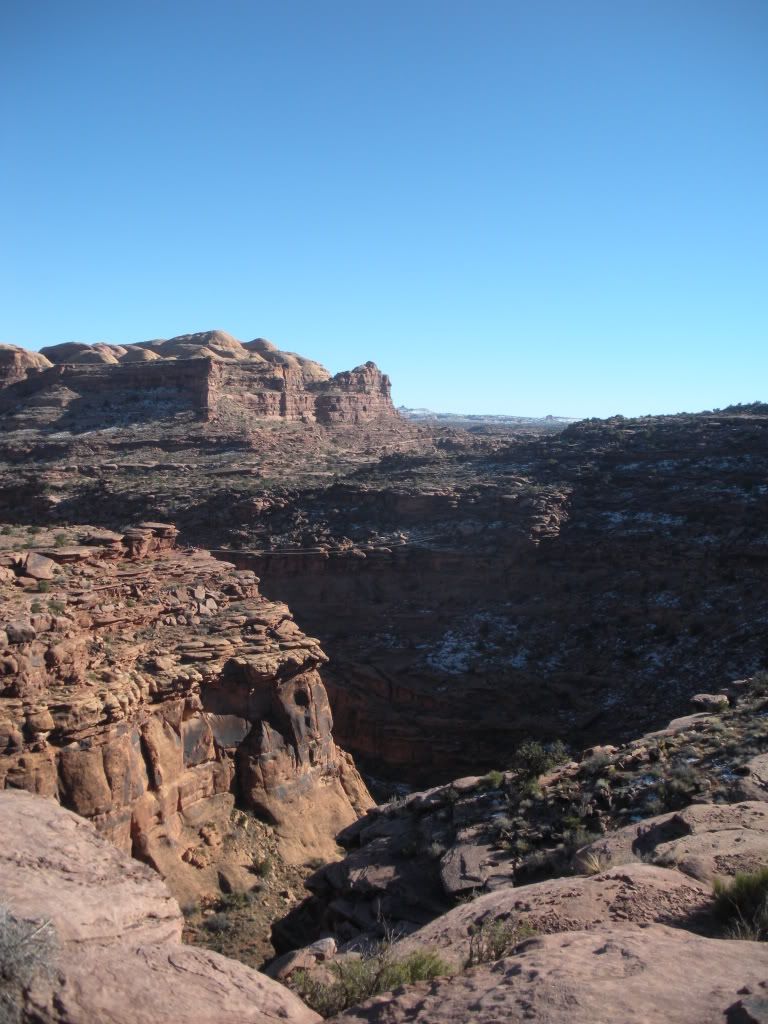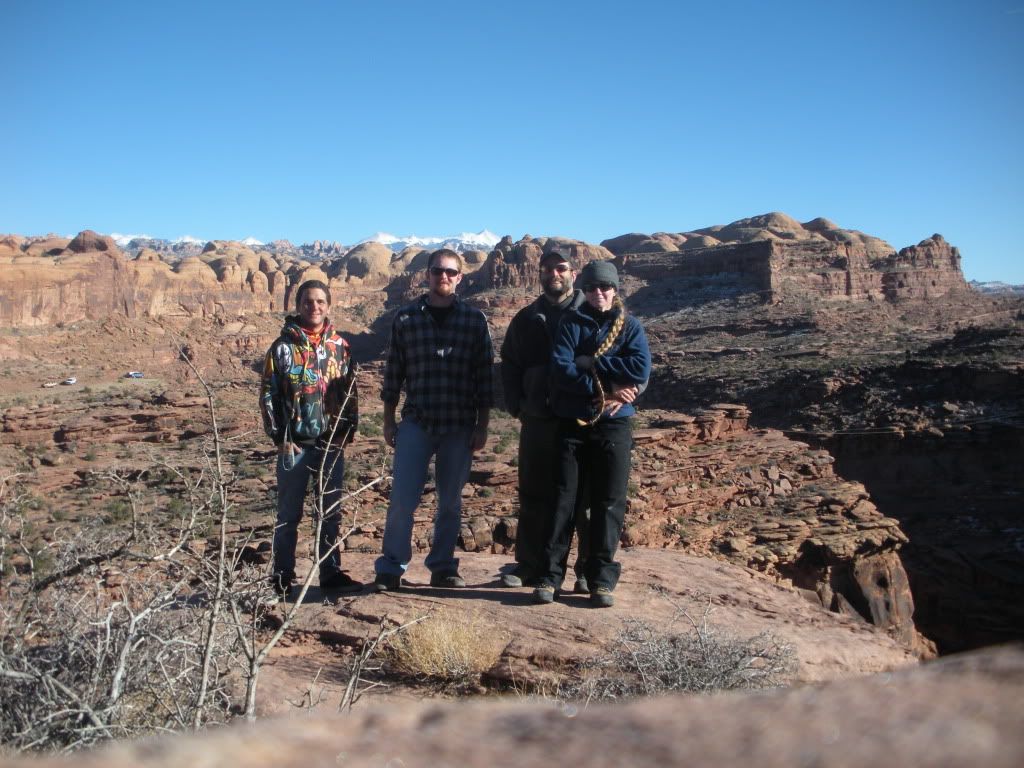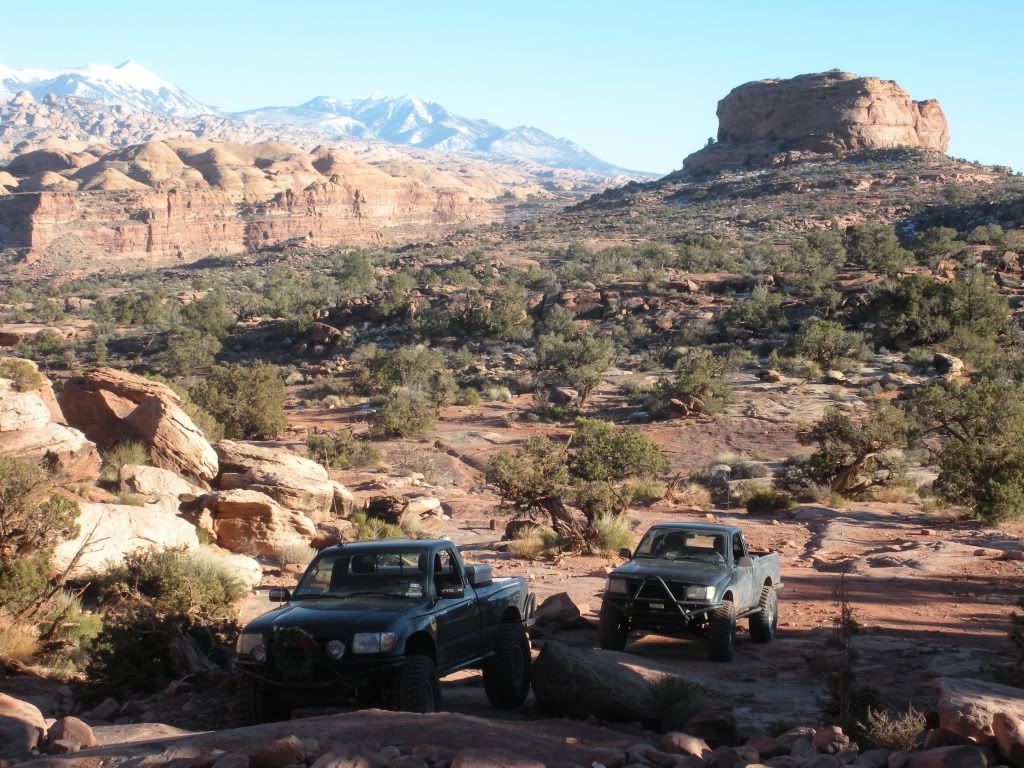 Approaching the main cliffhanger obstacle.
Getting white knuckeled just looking at this.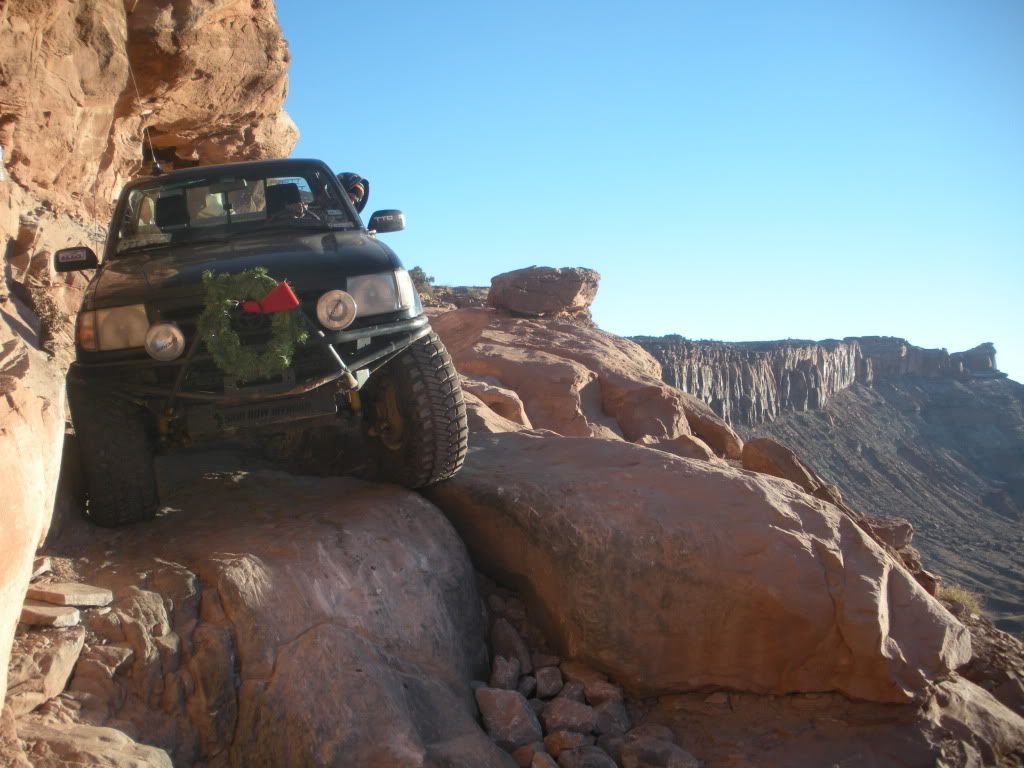 One of the Mountain Bikers dogs..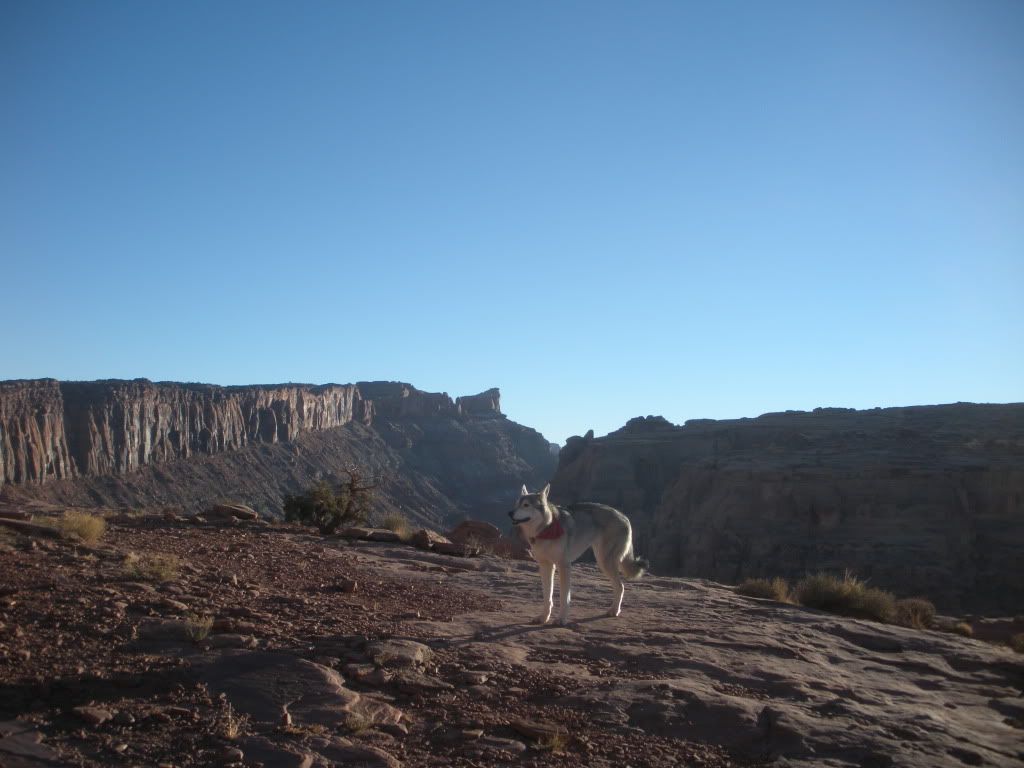 And sunset on the cliffs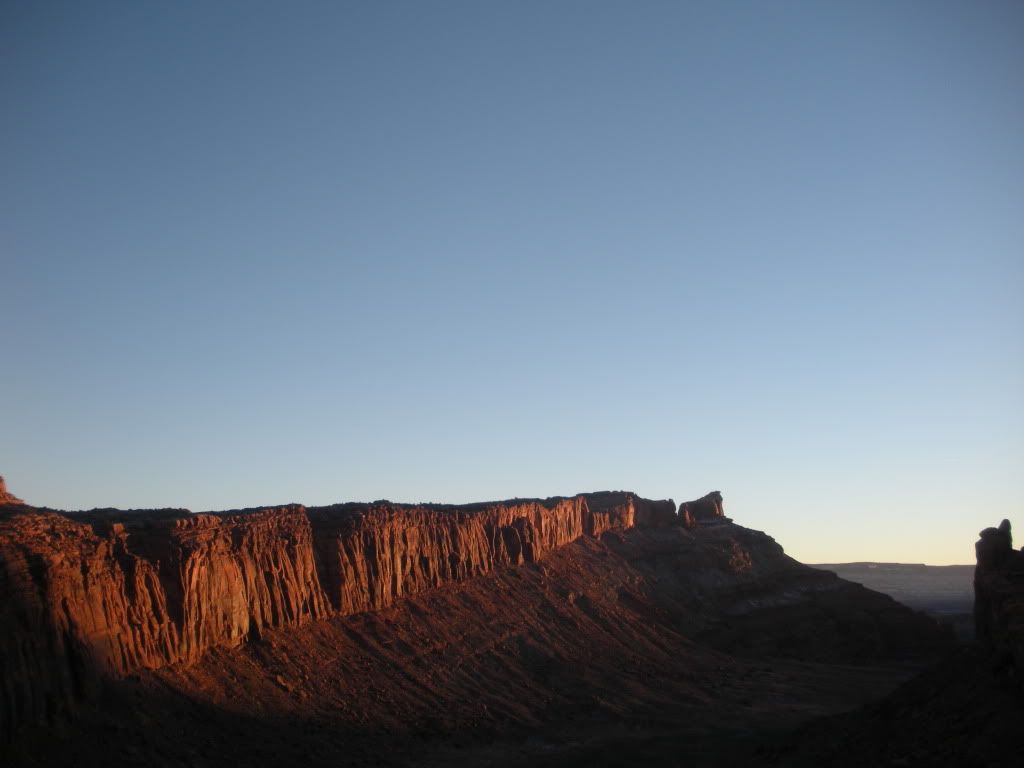 Next day on The Trifecta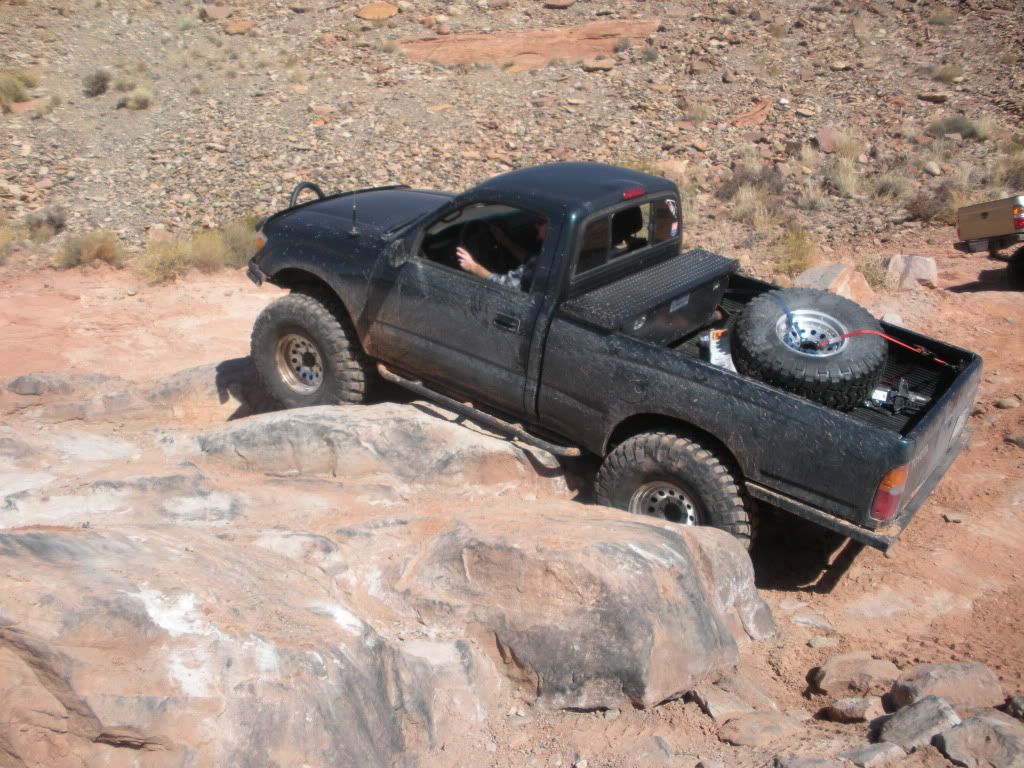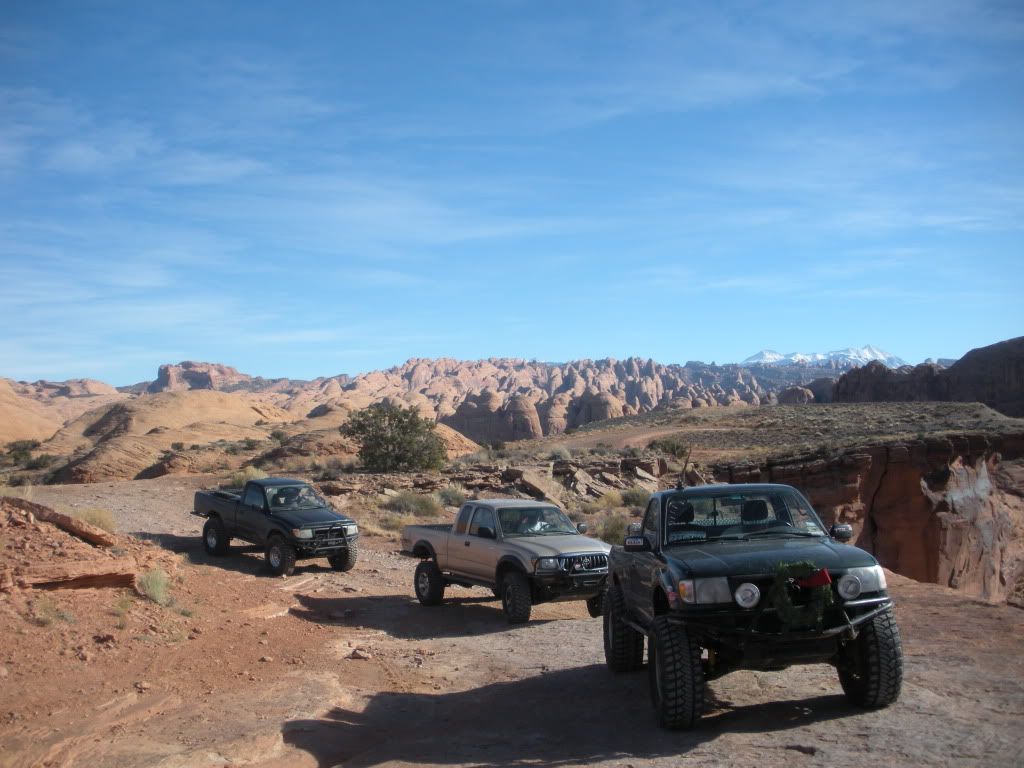 Jay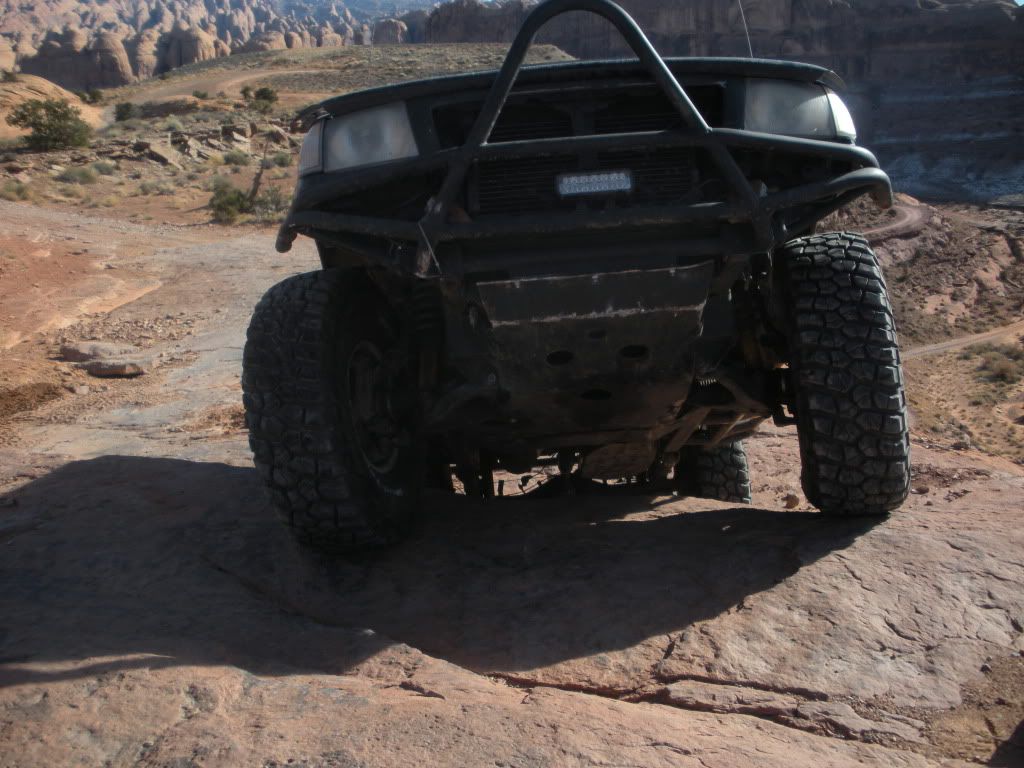 Doug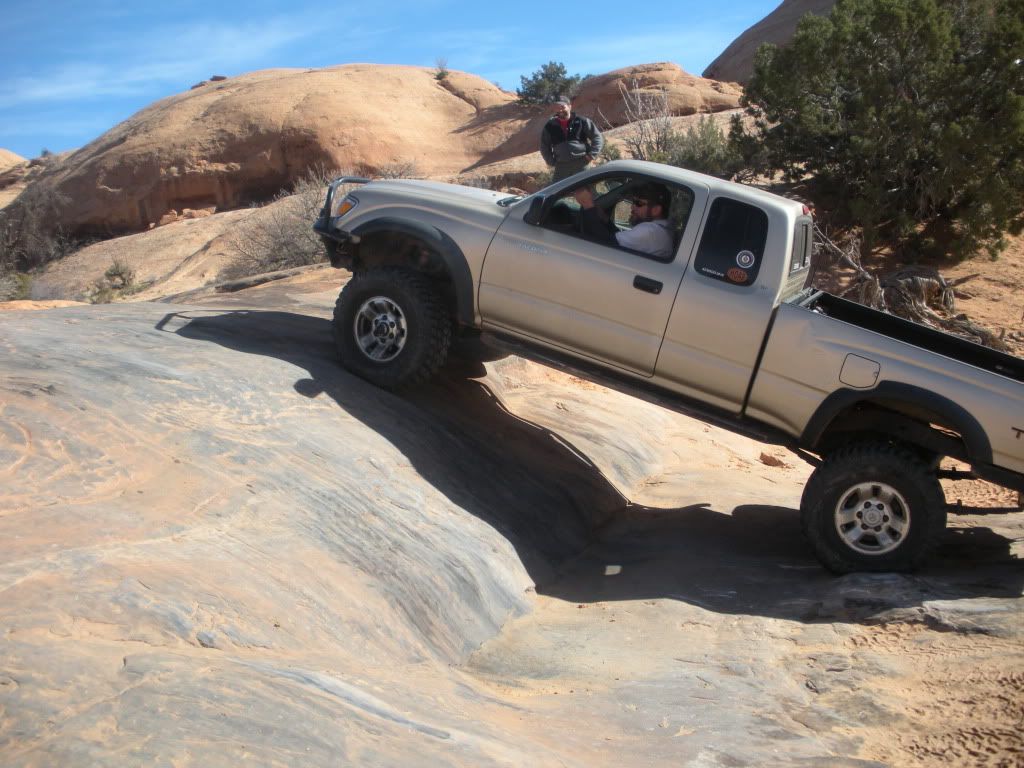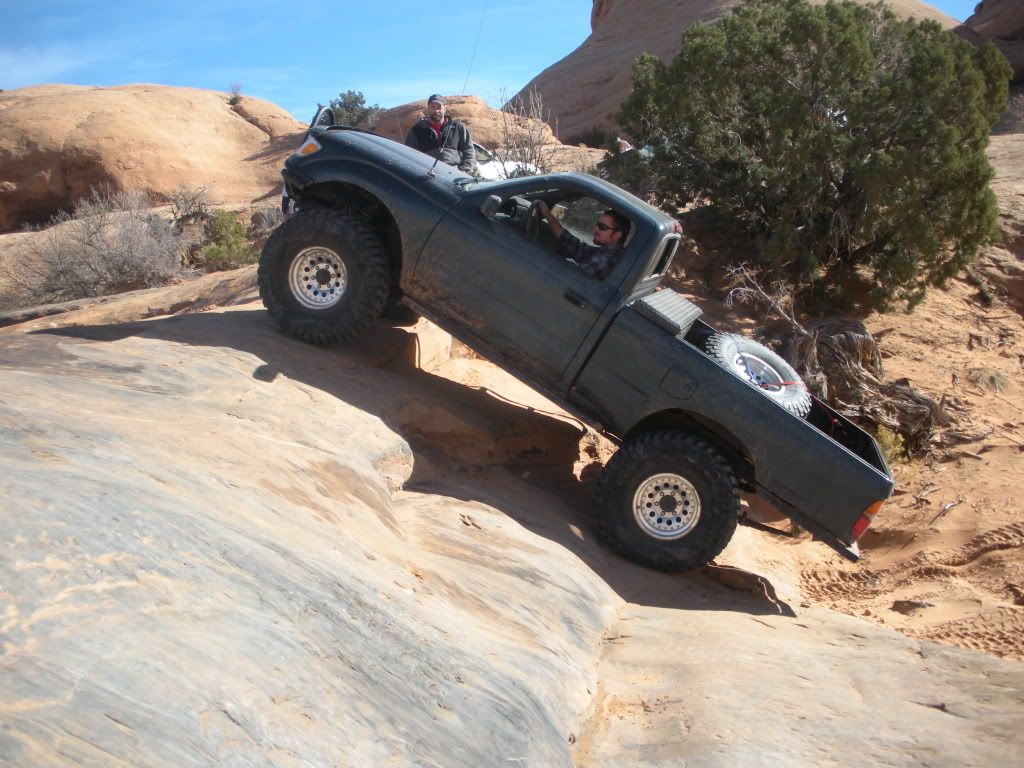 We made this optional line look pretty easy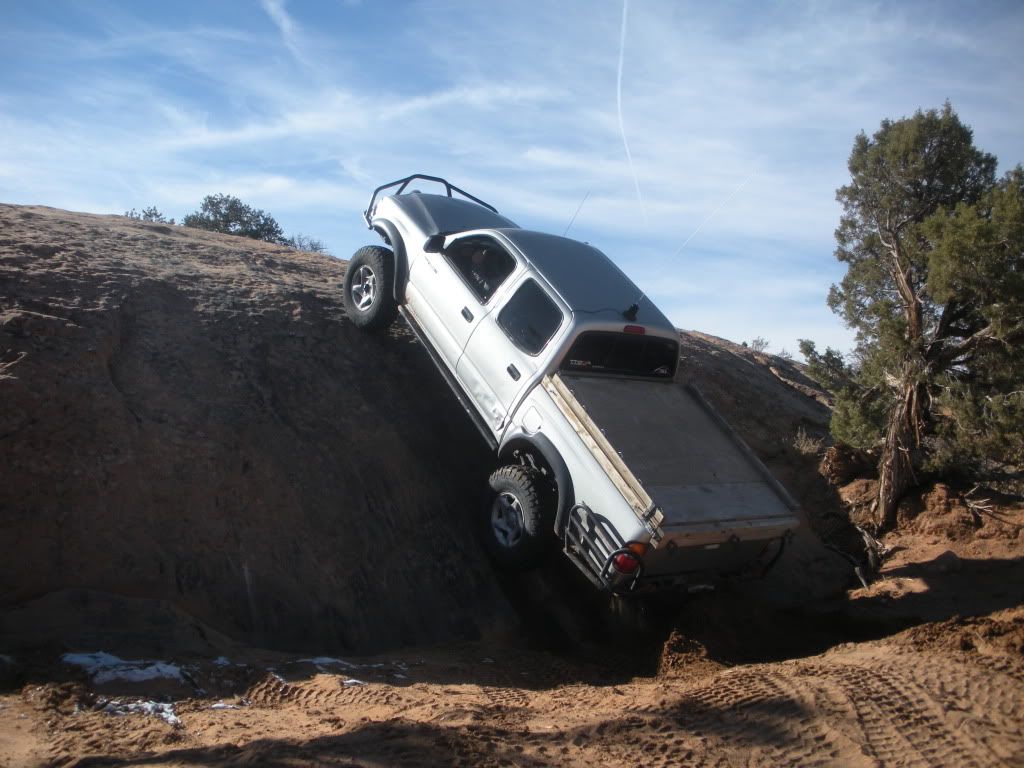 Later on.. jay tried posing and almost flopped.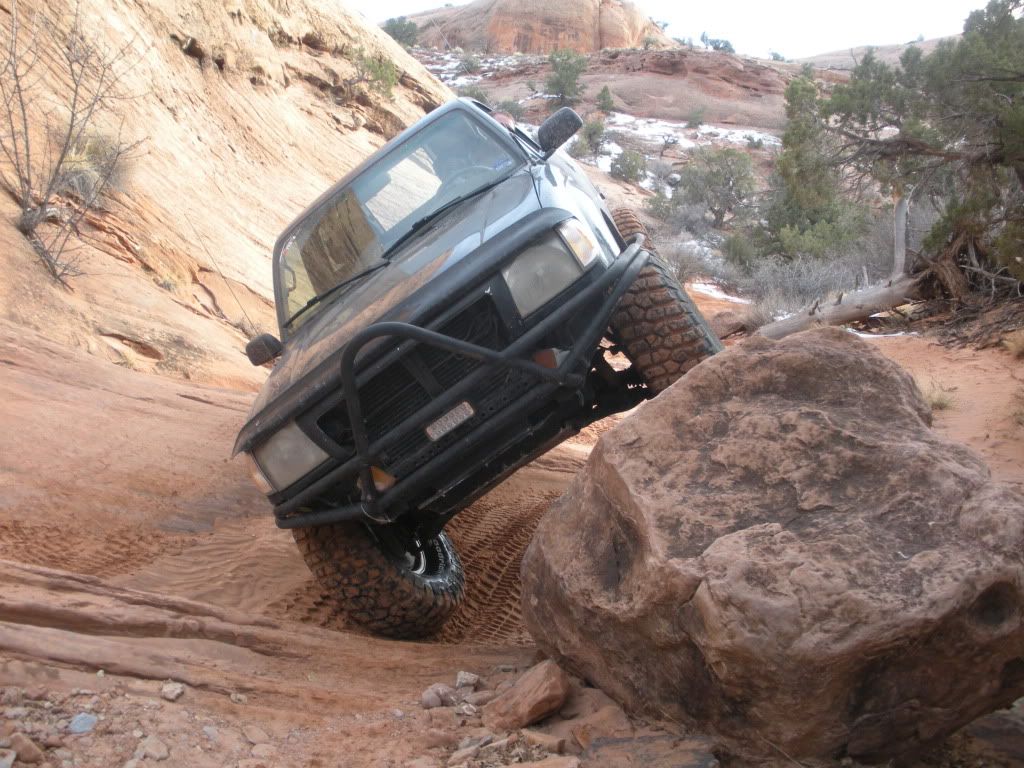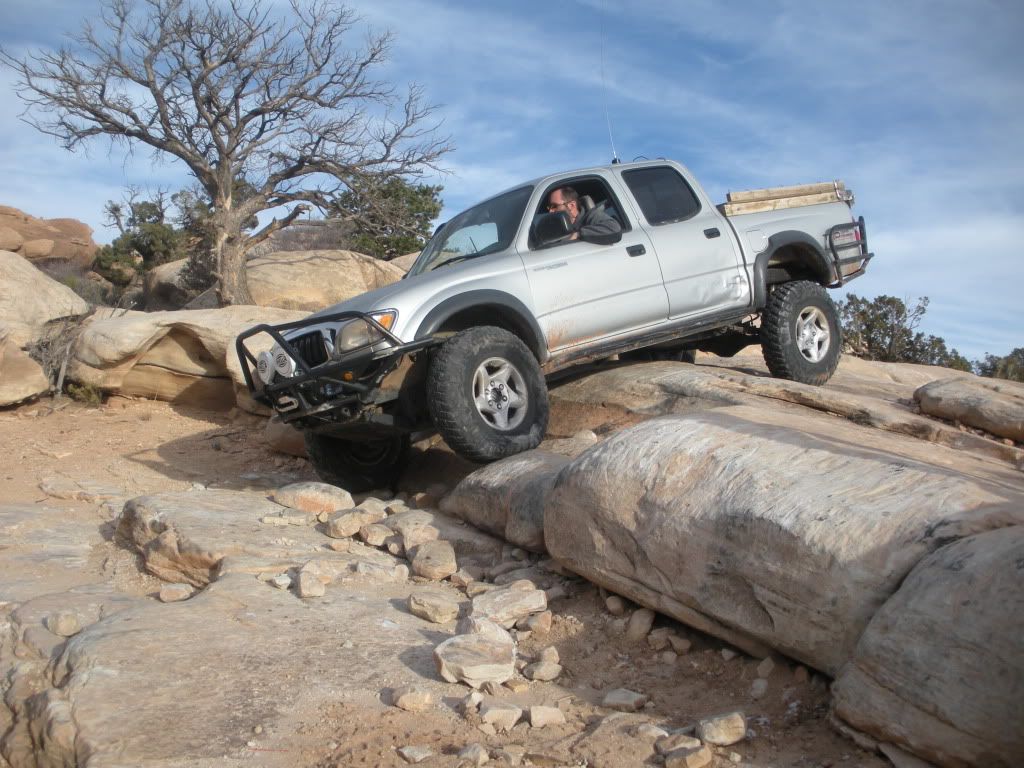 The golden crack!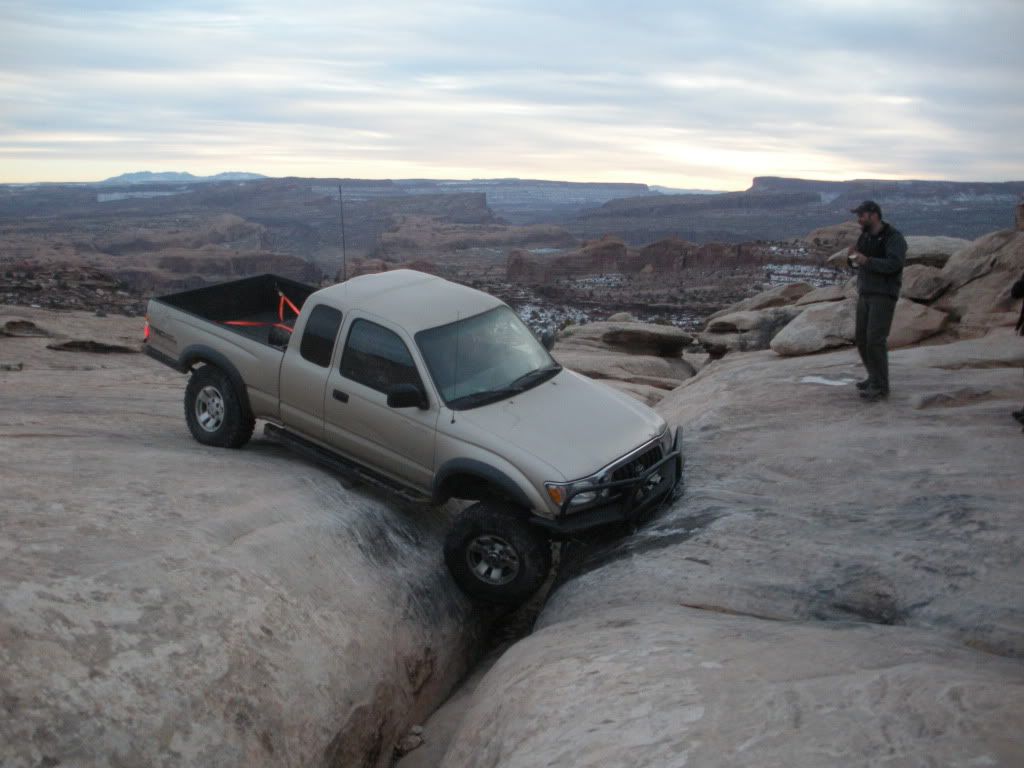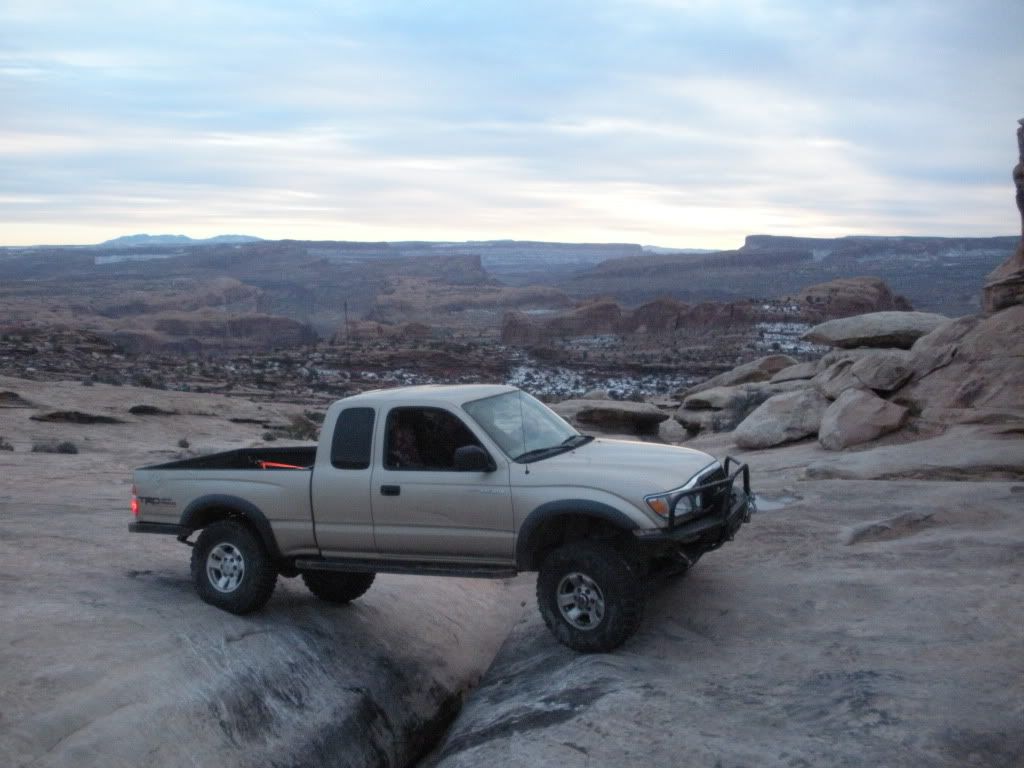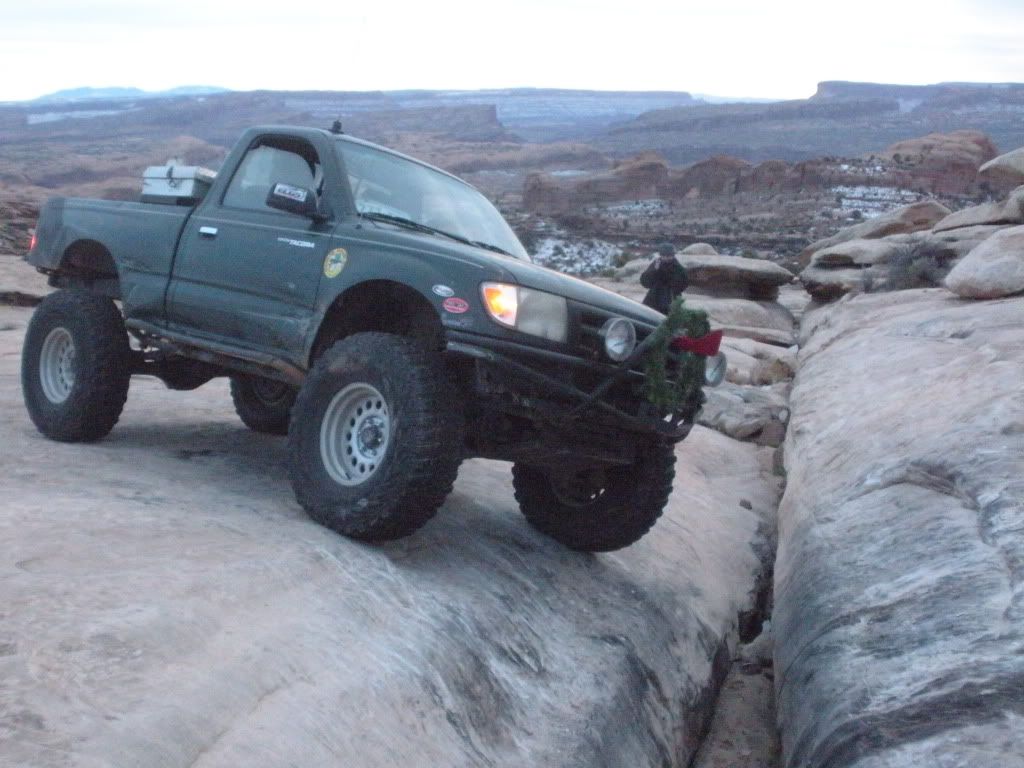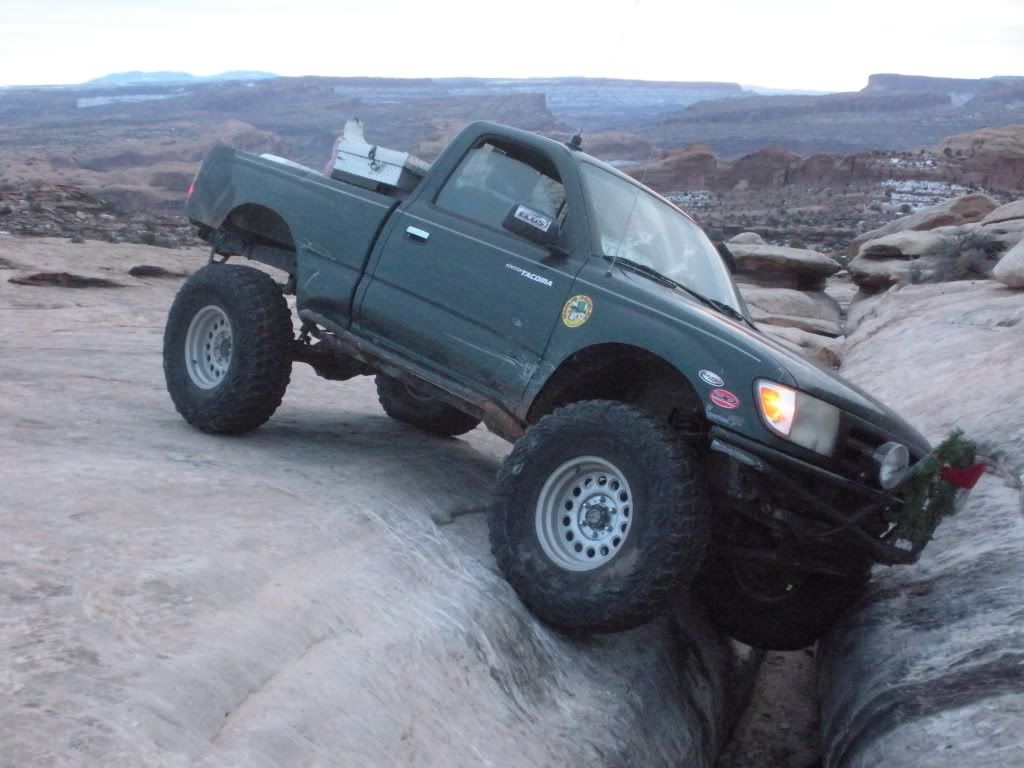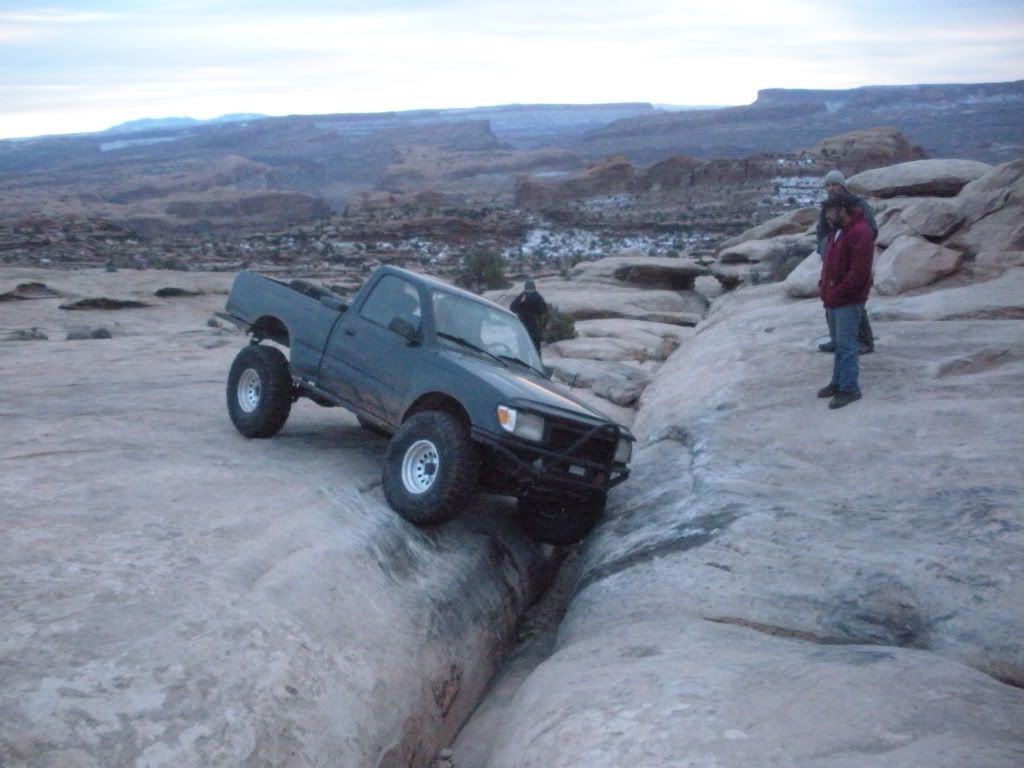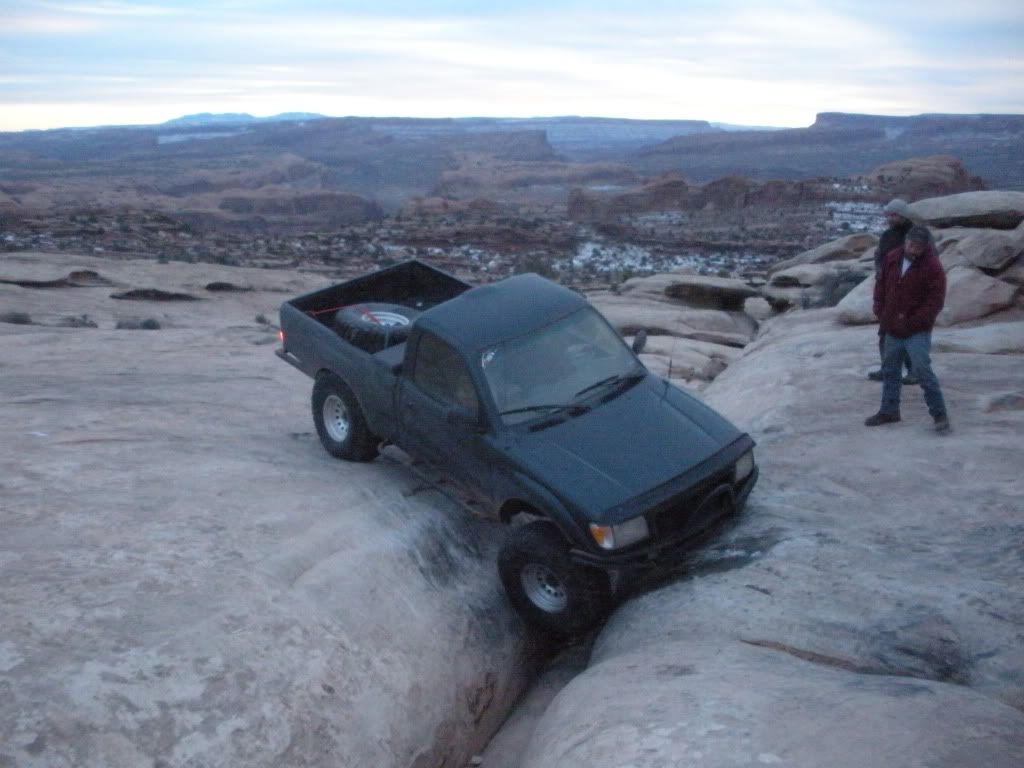 Sunset that night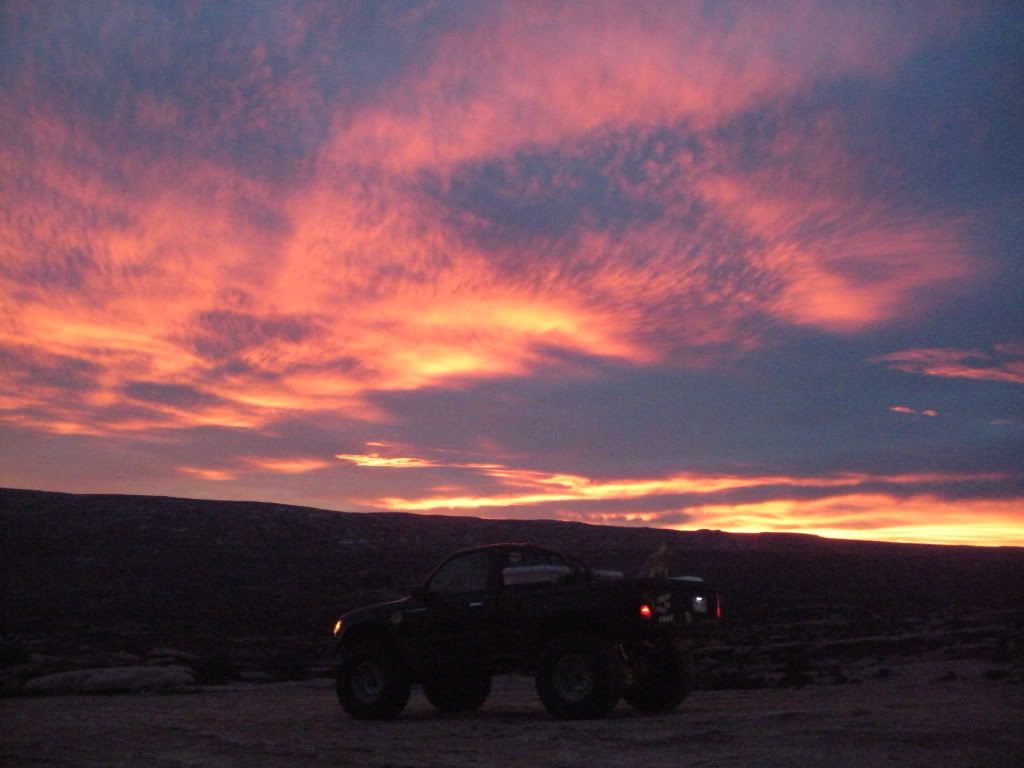 Thats all I got. Was a great time. Hope to go back next year.. when its warmer..
Heres the link to the album. Soon I'll upload them in full res and post that link..
http://s11.photobucket.com/albums/a168/Sycosurfer150/Truck/Moab Turkey Takeover 2010/