Hey folks! Just showing off a pic of the truck a little over half way through the SAS....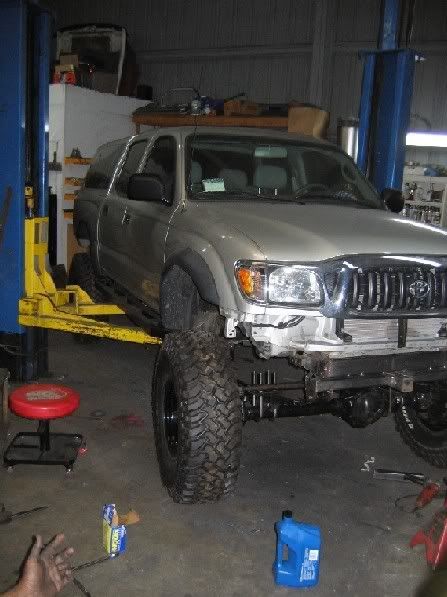 note: truck is straight, camera is crooked. Truck weight is on tires, not lift
A.J., Timmay, and Ryan at Bent-Up are doing the work...and a great job!
Spec's are pretty basic Waggy leaf setup:
Dana 44 w/4.88, ARB, Chromo axles
Waggy front OE leafs
Sky high rise arms + 1" spacer Chev. knuckles, 1 ton TRE's
35" BFG M/T's on 2.5 BS Steelies
63" '05-'07 Chev. 2WD rear springs + Pro-Comp long AAL
Frame plating
I call it the generic SAS...just following the 'formula'
P.S. Thanks Jake!