Discussion Starter
•
#1
•
Here's my 91 Toyota 4Runner that's been to hell and back. Got it off of ebay from Maryland and it was a hell of drive back to FL without AC and the engine over heating at highway speeds in July. Had to drive with the heater on just to keep out of the red.
This is how the Runner looked when I got it,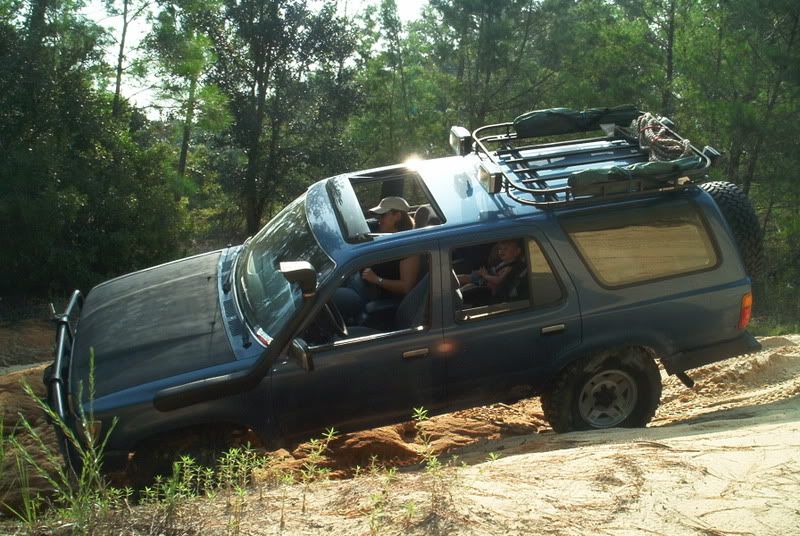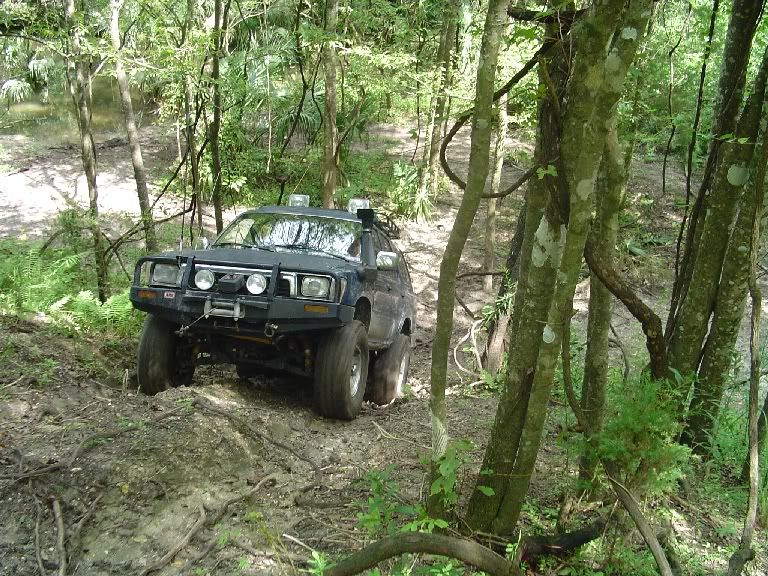 Then I wrecked it, hit a 05 F150 that had to stop because of someone rubber necking. I was going about 40mph when I hit him and I drove home he didn't. Thanks to my ARB bumper, Runner 1 - 05 F150 0.
This was after I got it back on the road. Didn't really care about painting the fenders/hood cause I knew they were going to get dented on the trail.

This was the first poser flex shots and wheeling trip to a old rock quary after the SAS.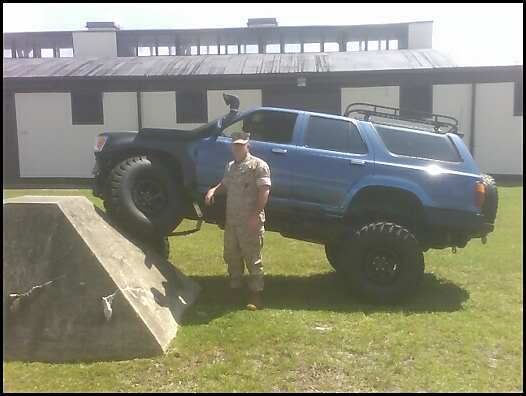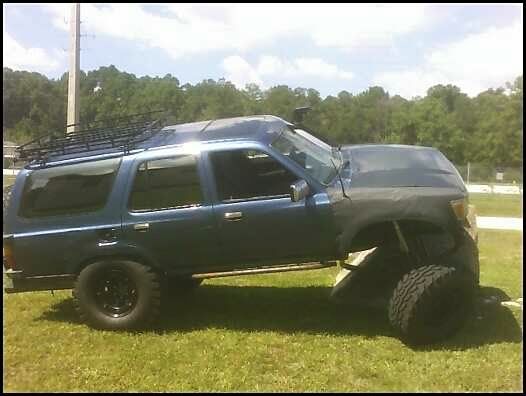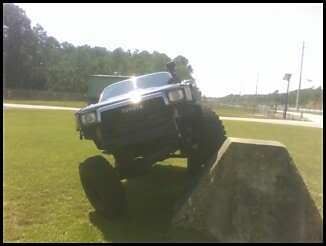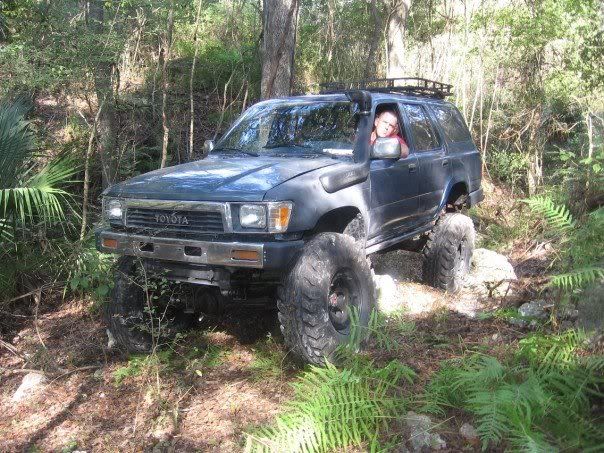 The rest are after the front tube bumper which looks really cool.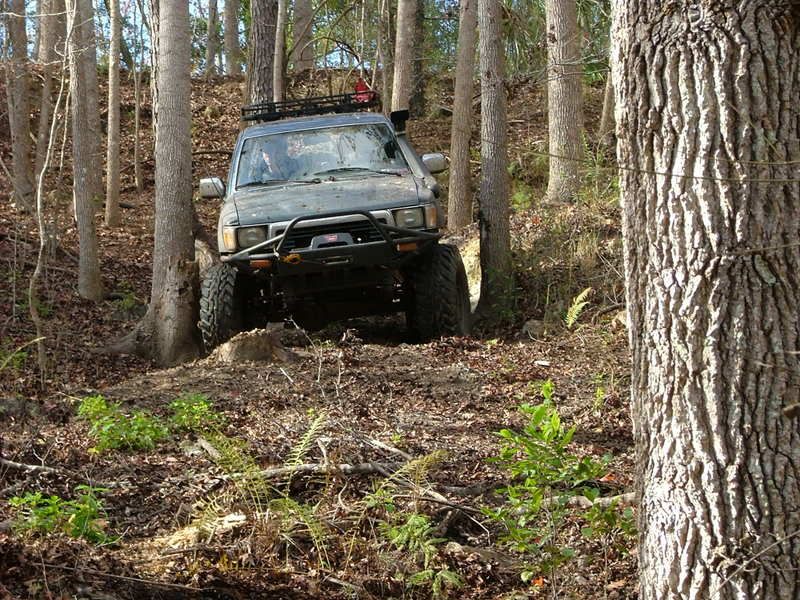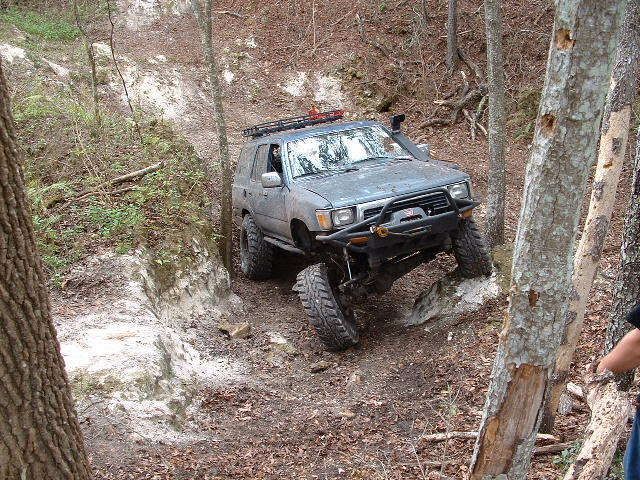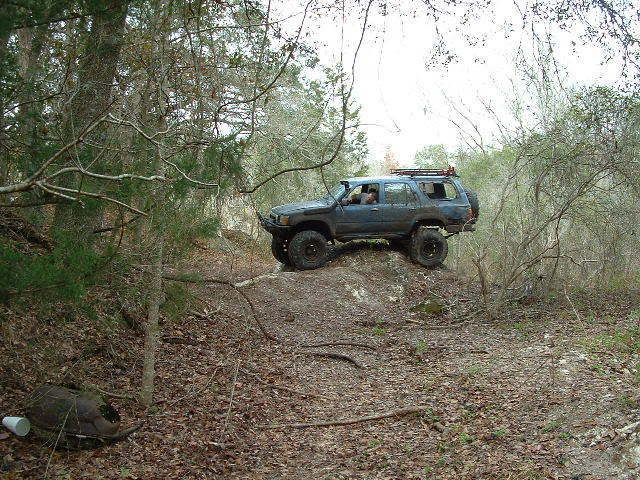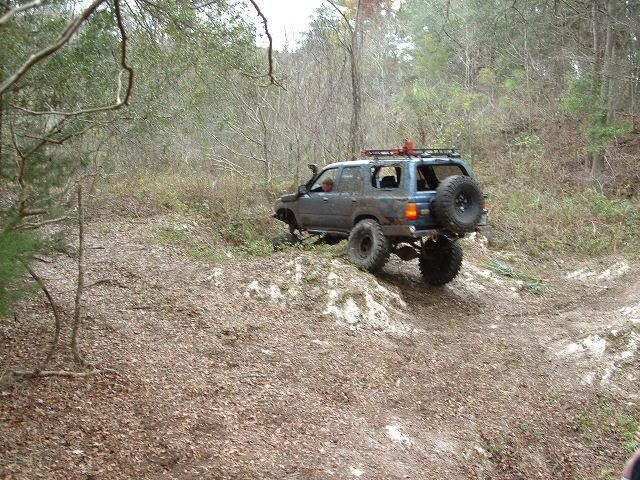 The specs,
Engine, Stock 3.0L V6
Suspension : Trail-Gear front spring hanger for the solid front axle (85 Toyota) the front springs are stock Toyota (hybrid mix) rear leaf springs from a 87 4Runner, the rear coil springs were removed for some 63" Chevy pickup springs with a add a leaf and Offroad Design's ZERO RATE add a lead.
Drivetrain : There is 5.29 gears front and rear with a ARB air locker in the front and a Detroit locker in the rear.
Body : Trail Gear sliders, Sout off-road heavy duty rear bumper, and a custom tube bumper that houses a Warn 9.5ti with synthetic made by NeilFab.net (who also did all the fab work for the SAS). When it comes time for a water crossing the Runner is ready with ARB's Safari Snorkel.
Tires & Wheels : 36" Humvee Goodyear Wrangler RT IIs mounted USA6x6.com's recentered humvee double beadlocks.
Some time next month I'll have my duals installed. Marlin is still building the crawl box and I have a Front Range Offroad cross member that's going to hold them in place and keep them out of harms way. I also have a set of 30 Spline Longfields in the mail and a redneck rock ram hydro assist steering set up waiting to get installed. So the only thing left to do with Runner after those last few mods will be a better engine. The 3.0L v6 is under powered and gets some really bad gas mileage. The 3.Slow is running good right now but when it dies the Runner will have either a 3.4L V6, 4.0L V8 (Lexus 1UZ), or Ford 5.0L V8.
Steven