Here is the closest pic i have of it stock, I slapped the all pro bumpers f/r and the winch off my old jeep! I bought the truck as a DD while i built the jeep, i had no intention of wheeling it. Took it offroad once, and sold the jeep 2 weeks later!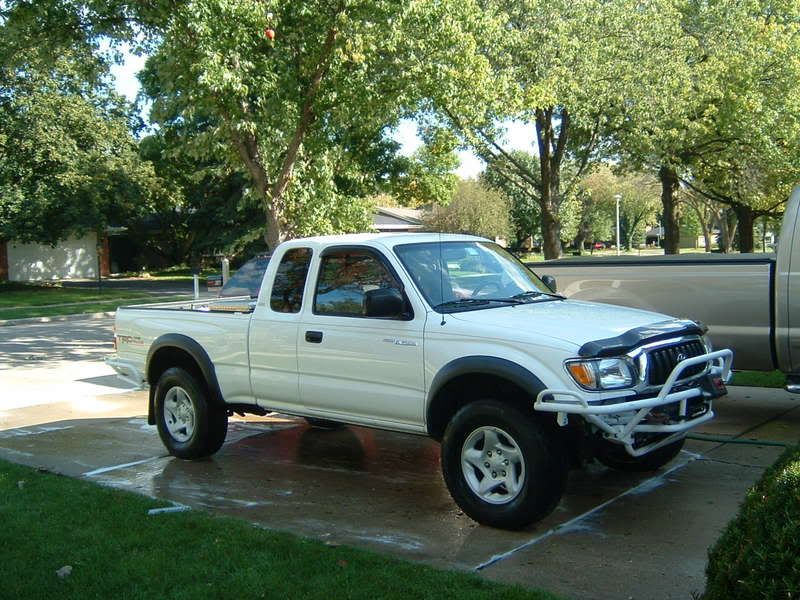 old jeep that i sold that has funded 80% of my buildup:
Wheeled the for a while and needed new tires so i lifted it.
Before:
After: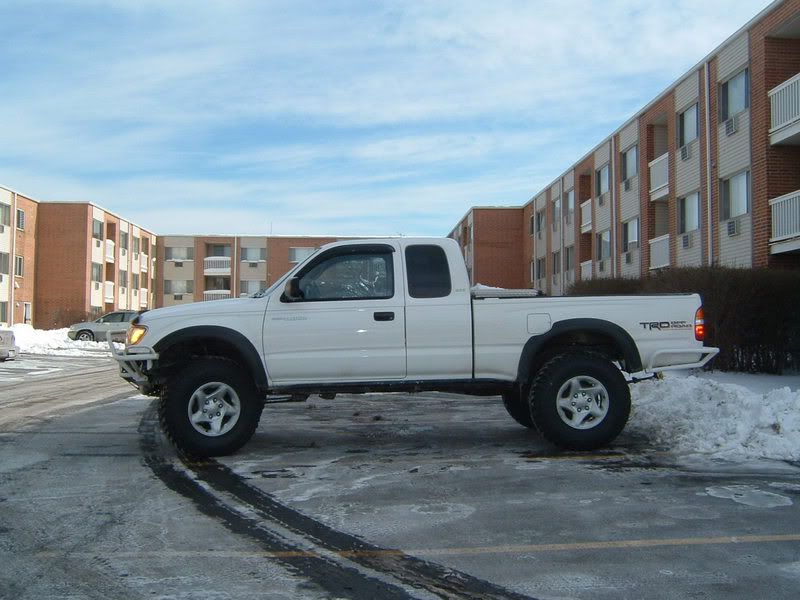 I put OME 882s with rear 8 leaf deavers, 1inch lift shackle, a ubolt flip, and bfg 255/85/16 kms. I had the soft OME shocks out back, but i broke them off the mount at take over, and i decided to replace them with some bilstein 5100's. I have been very pleased with this combo and have no complaints.
Breaking it in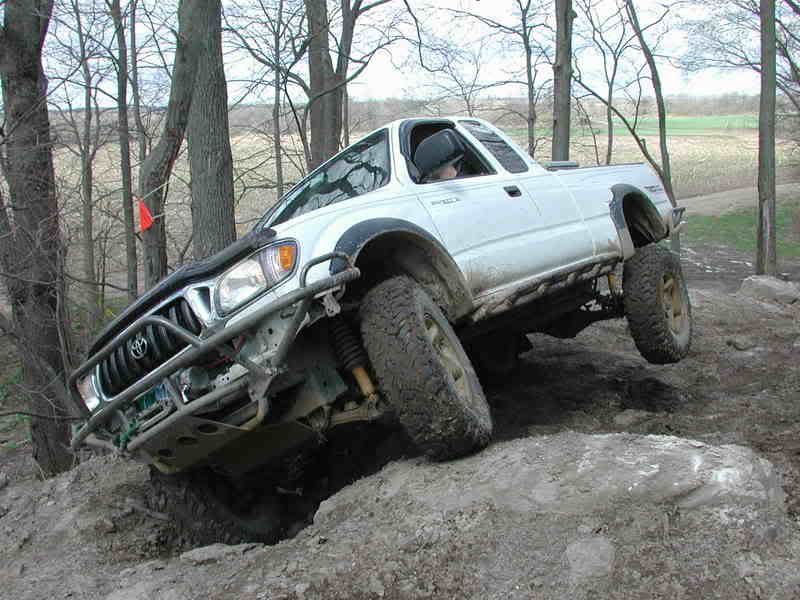 Well i decided that i needed a crawl box after stalling my truck and rolling backwards down a 50 foot hill my clutch hated me as well! I bought a some marlin adapters used, a toy case, and some 4.7 gears and built my crawler. I decided to swap out the front plates for inchworms. I like the way inchworm seals up the coupler. I could not be happier with this setup!! It was a relatively easy project and i enjoyed it and glad i built it! I will snap some pics of the setup in the truck some time soon. PM me with any questions!! I am also kicking around the idea of a front ARB, but probibly wont do it until i decide if im going to SAS it. Other than that i could not be happier with the setup now! The truck will go up anything i point it at and is reliable as hell!