Discussion Starter
•
#1
•
So I bought my 96 2.7L Reg Cab 4x4 from a good friend for DIRT cheap. ($1800) a few years back. Was a solid truck, but needed a ton of TLC, which I've almost covered all of.
He rear ended a dish network van before I even met him, which left the truck with some damage that I want to fix. I've already replaced the bumper. I'm still looking for a hood, but if I can't find one the right color I'm going to get any color and just Line-X it or something.
Now here's where I need help:
I had to remove the skid plate to change the front diff fluid, but I can't get it back on. The reinforcement part where it bolts up to is bent to hell. I was going to just use my 3lb mini sledge, vice grips, and a prybar to try and get it straight, but if anyone has more experience in this kind of situation I'd appreciate some help. I can pay you or buy you beer or w/e works. I can also trade labor? I've a proficient mechanic that's worked on VW Golfs, Jettas; E30 BMWs, all year Nissan 240sx, Rx7s, etc etc
How I got it: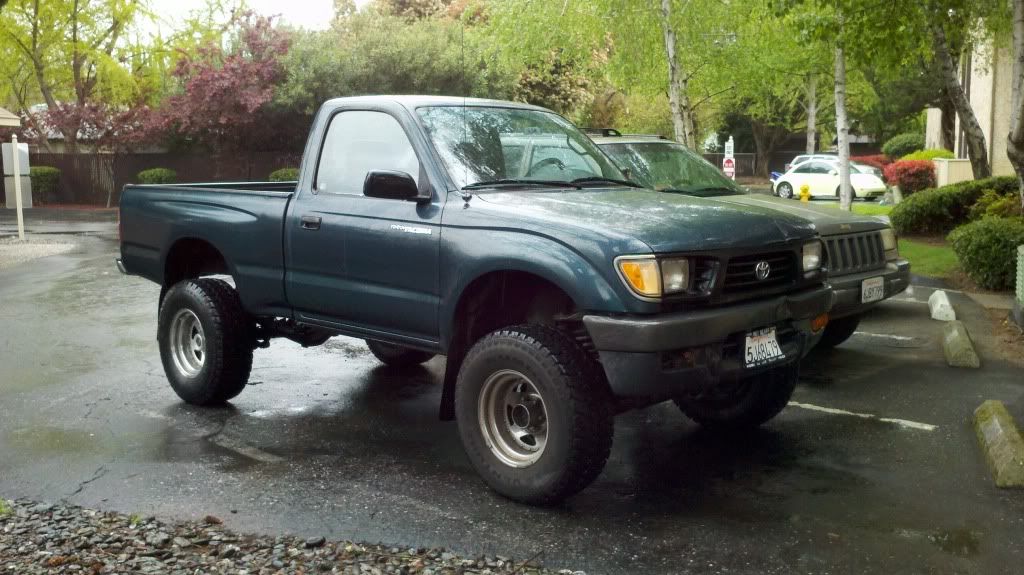 Bumper Replaced:
Best picture of bent bracket/mounting point for the skid plate:
I'm located in Chico, but visit Sacramento regularly to see my girlfriend. I can also make the trek up to Redding if needed.