Awhile back my truck was not starting up properly. After a few turns of the key it would start up, eventually it began blowing the STA fuse. Replacing the fuse worked, went through a bunch! Then once the truck started up and got hot, turning it off and then getting back in blew every fuse afterwards. I got fed up and began jumping the starter until I figured out the issue. Checked wires for any damage that can cause a short. I narrowed it down to the NSS, didn't know you could open these until I just took it off. I thought it went bad, but didn't want to spend the money on a new one. Figured I could wire around it to a push button.
Instead I took it off to see whats up. The switch is located on the passenger side if the transmission, held in with a 12mm bolt and a 22mm nut. The switch tells the computer what gear the tranny is in.
Front view: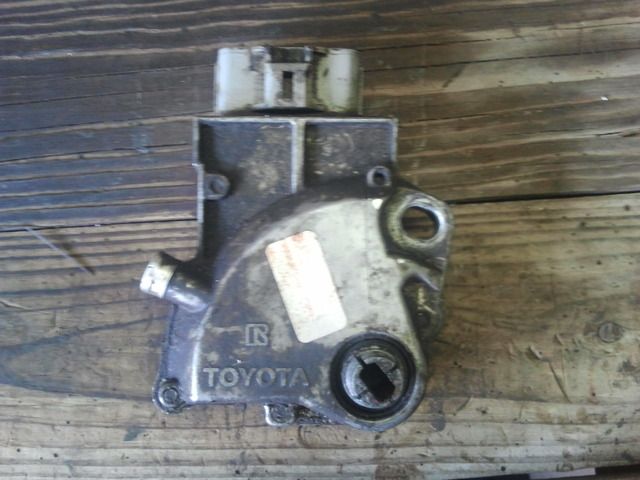 Back view, which shows the 5 screws:
remove screws (duh):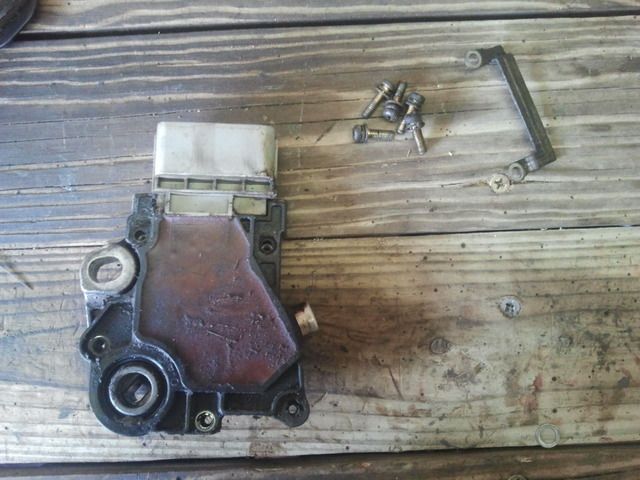 Carefully pull apart, can you spot the problem?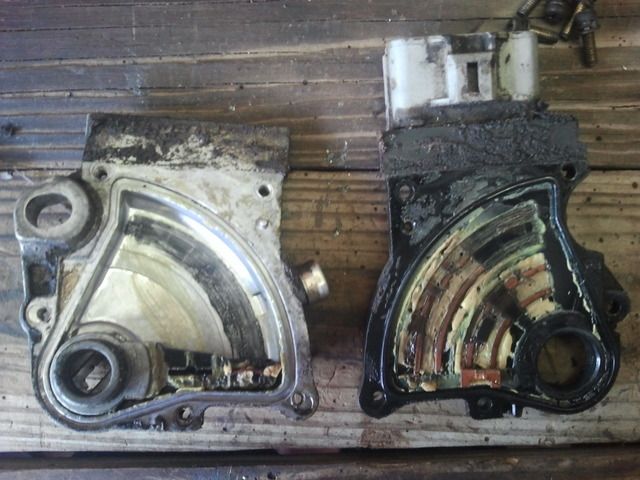 The contact came out some how!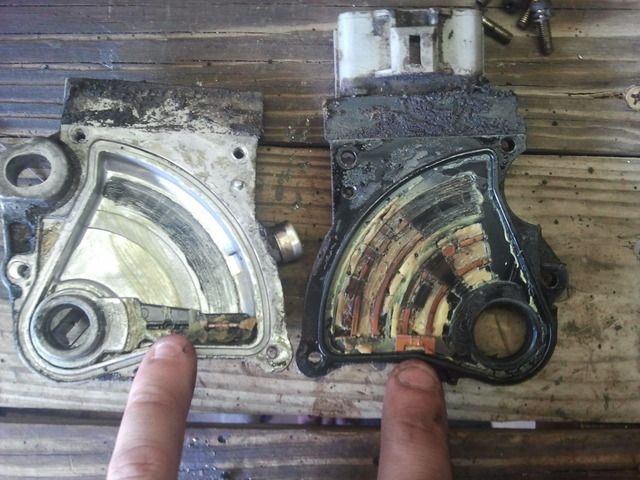 Wiped off, you can see the contacts back in it's home.
Under the contacts are springs, make sure the spring is not compressed because the old grease can hold them down. Work the contacts up and down by pushing on them for insurance. I cleaned the rest of the old grease out, and used white lithium grease. You don't need much, I filled the holes that had grease in them the same way and did a quick pass over contact surface. Once that's done put all back together and test it! So far it has worked perfectly! Truck starts right up, let it run, shut off and do it again...fuse has yet to pop.
Hopefully this can help someone in the future!