Discussion Starter
•
#1
•
Made it to Colorado Springs last weekend but unfortunately my 4runner didn't survive the trip.
Four words 'Wear you seat belt'. I walked away without a stratch. :grin: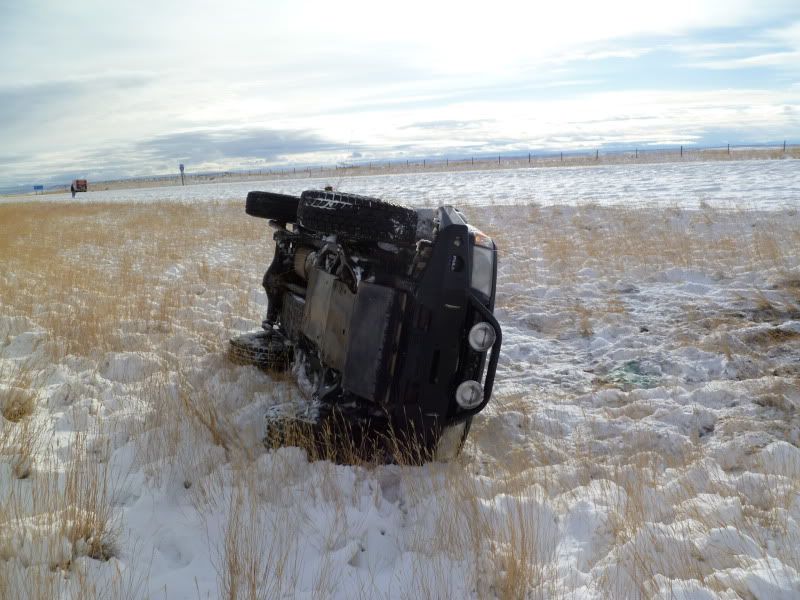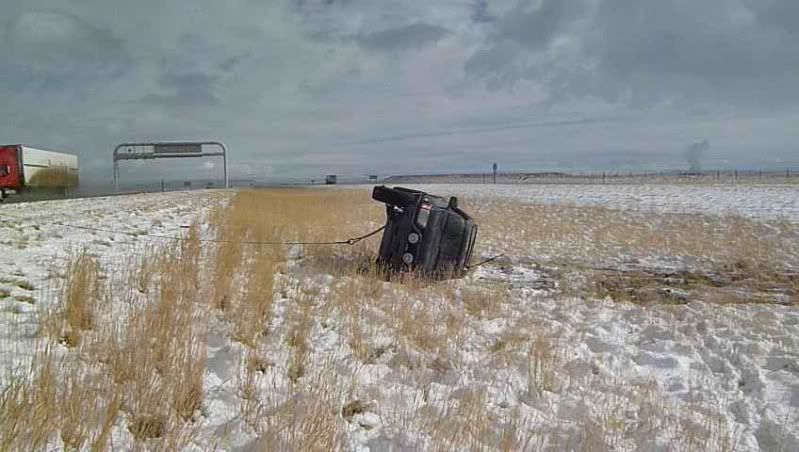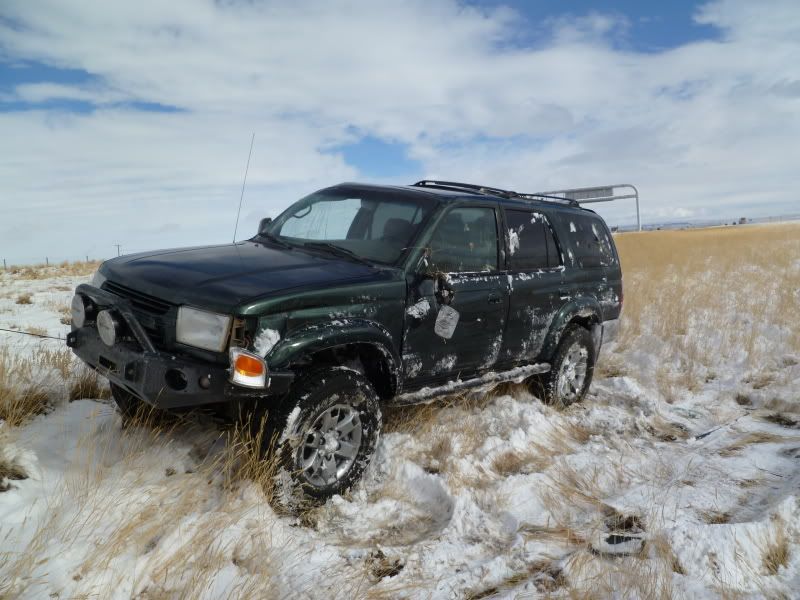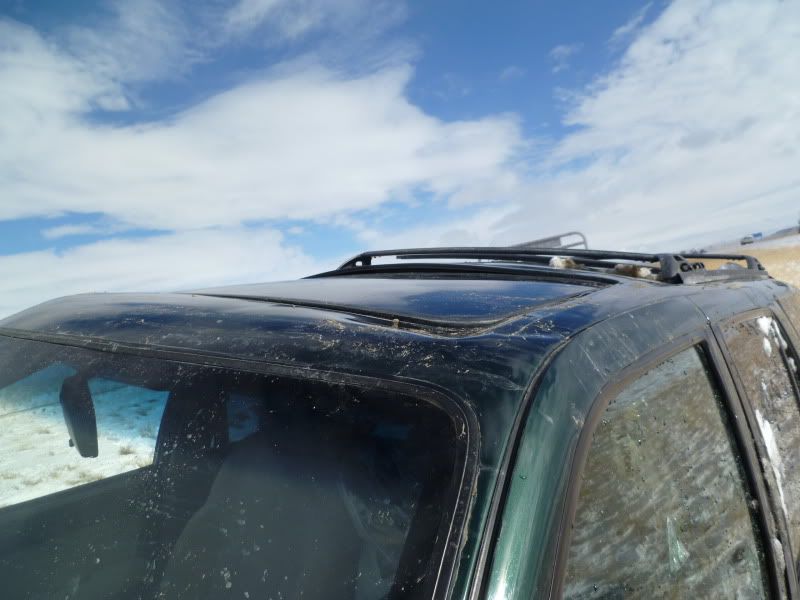 Rip!
Short story lost control outside of Little America, Wyoming while reentering the interstate and wound up in the median. My brother was right behind me in a Uhaul when it happened and it scared the crap out of him. It took about 3 hrs for a tow truck to get there to get the car back on it side due to other accidents.
I'll know Monday from my insurance what the verdict is on it.
Noticable damage:
Front passenger side door doesn't open
Broken out glass in front passenger side door
Drivers side front fender crushed and side corner maker hanging out
Both sideview mirrors
Roof crushed in upper a-pillar, wind shield busted in this area.
Roof shows buckling at the b and c pillars
Roof bowed behind sunroof
Interior trim pieces in the cargo area busted from stuff I had back there
Rear hatch doesn't open all the way because of the roof damage
Roof rack busted
Other misc bits broken off
Engine damage unknown - laying on it's side for about 3.4-4 hrs while waiting for a tow truck (about 8 accidents at the same time as mine)
Airbags did not deploy.