Hey everybody!
Just picked up my new reg cab 4x4 this Tuesday, and took 'er for a spin in Richloam this morning. I was by myself, so i took all the bypasses around the sticky stuff, but i still got a pretty nice taste of what this thing can do in stock form. Man, what a BEAST! I had no problems what so ever going through whatever i pointed at, and had a blast running the sandy trails in the eastern section. i picked up a few scratches crawling through the forest, but I've been psyching myself up for the past 2 months so i wouldn't care about them. still hurts deep down inside me though. good stuff, cant wait until the next run!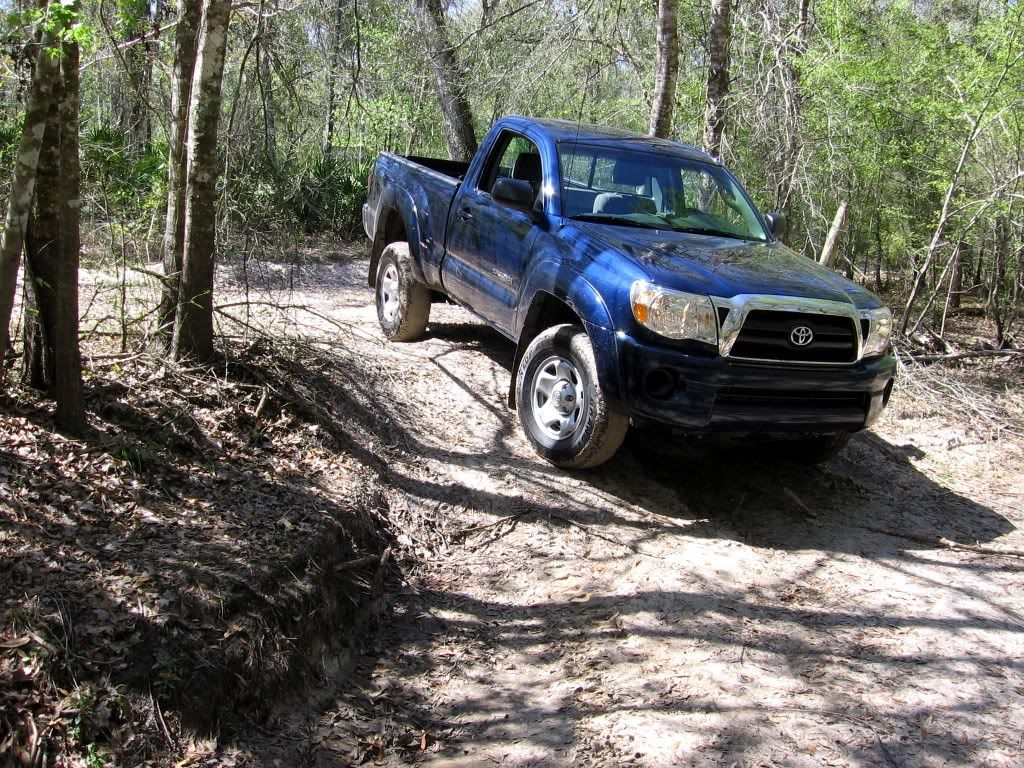 First carnage! The skid plate is shifted a bit, came down hard while running through a mud pit with no bypass. She held up though! :saw:
Coming back, taking a less aggressive line.
Hope to see y'all soon!
-Tim