Discussion Starter
•
#1
•
So I finally pulled the trigger, let me know what you think.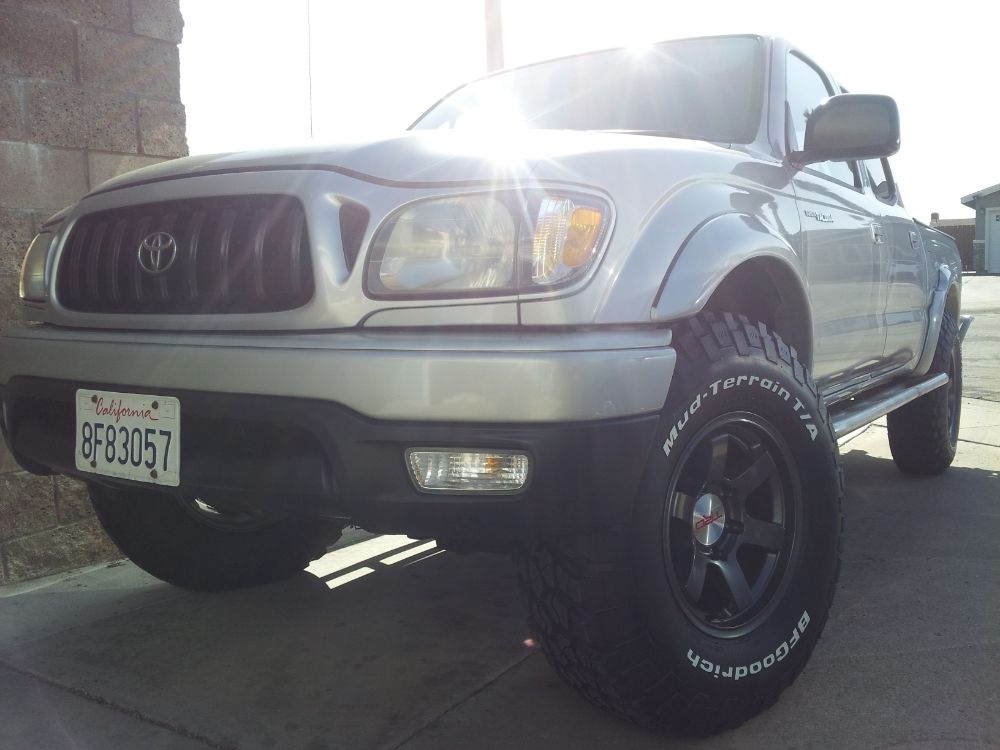 I did some careful trimming and sledgehammering in all 4 fenders, and checked full wheel travel up front with coilover removed. I have a couple little things to tweak but it clears everything.
This is stock bumpstops, not quite stock lift, as I raised the front with adjustable coilvers a bit to level it out. The rear has stock leaves, no relocation plates. I had to maximize my caster, even had to do -.25 to -.5 degree of camber in it to move the front wheels forward after running out of adjustment on the front lower control arm bolts. The alignment guy raised the front 1" with the jack and said that makes camber +.5* more positive, so that's always an option to get back to zero camber without having to move the lower control arms back.
I could only get to within 3/4" of full stuff in back (and articulated) and it looks fine as far as I can tell. I had to trim the back end of the rear fenders a bit and move the fender liner in a little, and use a low profile fender flare screw. The tire just clears it and then starts moving forward as it reaches full stuff. If I had gone with 3/4" relocation plates then it'd definitely hit the front of the fender. Both sides are pretty even, so that's good.
It also does not rub the frame at full lock on flat ground in parking lots. With some articulation it probably will. I haven't rechecked that after getting the toe corrected. I also removed the wiper reservoir cover for the time being. It will have to be trimmed to fit. I rotated the wiper pump forward 90 degrees so it doesn't get torn off.
Anyone that says these clear with just a pinch weld mod is full of crap!
255 KM2 = 56.6 lbs
265 stock = 36.4 lbs (100% tread)
Level8 MK6 wheel = 20.8 lbs (16x8, -10mm offset)
stock wheel = unknown