Discussion Starter
•
#1
•
I picked up $75 worth of steel from K&K Surplus on Saturday. Including welding supplies, I'm looking at about $100 total for these things. Not bad, if you ask me. So today, I decided to get started. I don't have gas for the welder currently, so all that I could really do was design, plan, and cut on Easter Sunday. Here's what I got accomplished: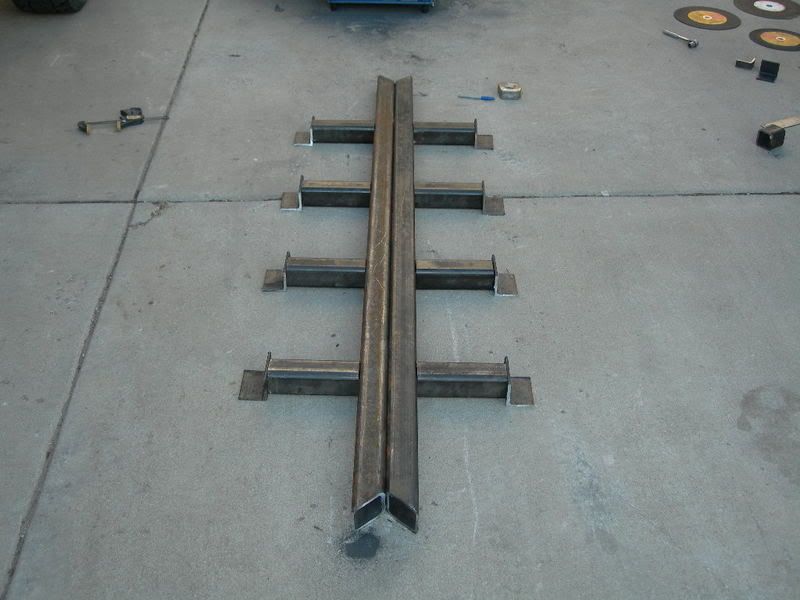 All of that was pretty easy stuff...but these caps for the ends took me some time:
I started to do more weld prep with the grinder, but then decided I was too tired after one leg:
Here they are next to the truck:
I have some more steel to do something like this, after I have the main part together:
Yes, it may look a little goofy, and may or may not serve a neccesary purpose...but I like the idea of cab protection....Doors can be replaced easy...Cabs not so much.