Hey, figured I would post a build thread of the truck.
1989 Toyota Xtra cab deluxe, 22re, 5 speed, forward shift transfer case, manual hubs. The torsion bars appear to already be cranked up. No lift in rear, and the frame is in remarkable shape.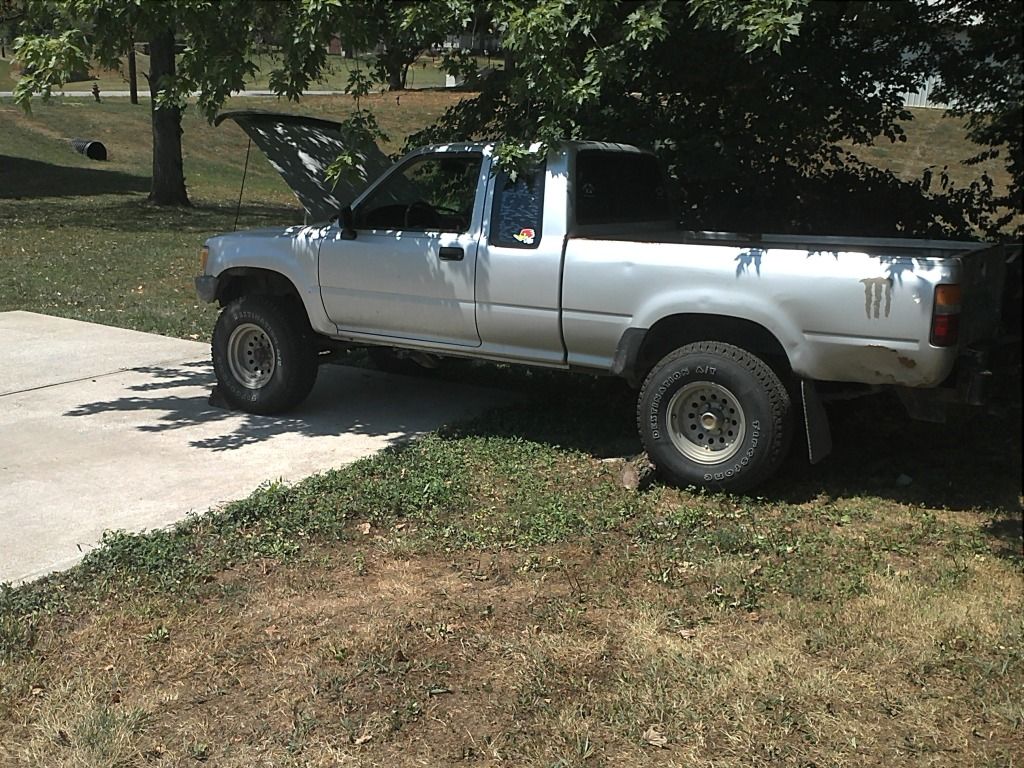 Purchased for $800. Wouldn't idle, overheated, in general state of neglect.
Here is what needs done, and will get done:
Overheating issue-FIXED
Idle issue-FIXED
New bearings-FIXED
New cv axles-FIXED
New brakes
Idler arm
Pinion seal
Power steering leaks-FIXED
Rear bumper-FIXED, new one on order
Cleaned out, carpet pulled-FIXED
RX7 seats- INSTALLED
Planned mods:
Short-term-
Weld up sliders
Weld rear diff
Long term:
Bed bob
New crossmember
4.7 t case gears
front locker
Clearance for 35's
Aftermarket bumpers front/rear
Front skidplate