Discussion Starter
•
#1
•
Saturday began with a 2 1/2" hr. drive to Avon, IN to see the Bear! The day began by removing the stock driver door of the truck:
Since the striker assembly was already made up, we started by making the hinge plates. Then all we had to do was fill in between!
After filling the tube with wet sand, the first bends were made in the lower tube, and was test fit, and then cut to length:
Removing the sand from the tube doesn't look so pretty:
Berry welding up the first mounting (hinge) plate!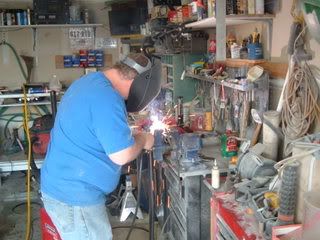 Next came the top tube, then the verticals: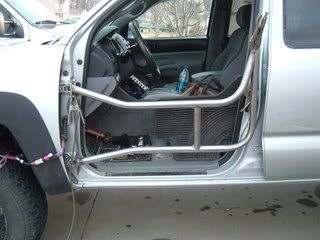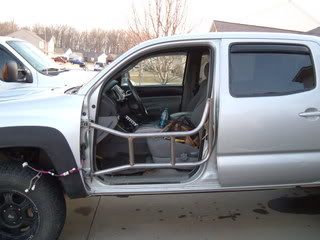 Then the tube door was removed, and Berry finished welding it up!
Not bad for a days work!
You can't tell by the pictures, but the top bar has about a 2" kick-out which clears the rear doors.
Re-mounted the stock door, cleaned up, loaded up, and drove back home!
Next up, the passenger door! (Hopefully a few nights this week will take care of this!)