Discussion Starter
•
#1
•
The title is to reflect the irritation I feel when morons get online and bash vendors for charging a lot for custom work.
This is Phase 1. Basically structure. Some cosmetic grinding, but mostly just tacking, fitting, and solid-welding the whole thing.
I'm reusing my old trailer hitch brackets. They are 1/4 plate, and already custom cut and drilled to my frame. Plus, they have been super reinforced.
The main beam, lower wing plates, and forward brackets are all 3/16. The top wing tubes are 1/8 because i couldn't find 3/16 in the size tube I wanted. I'm confident it is strong enough. The tabs going to the frame brackets on the bumper are 3/8" uneven angle. Again, I wanted 3x6, and that was the thinest I could get.
The frame brackets are held on with 4, 1/2" G8 bolts, the bumper is held onto the frame brackets with 4 more, and the front wing support is bolted with the same.
I'm *hoping* I won't have any further embarrassing bumper issues. We'll see.
On to the pictures.
__________________________________________________
A DIY bumper kit?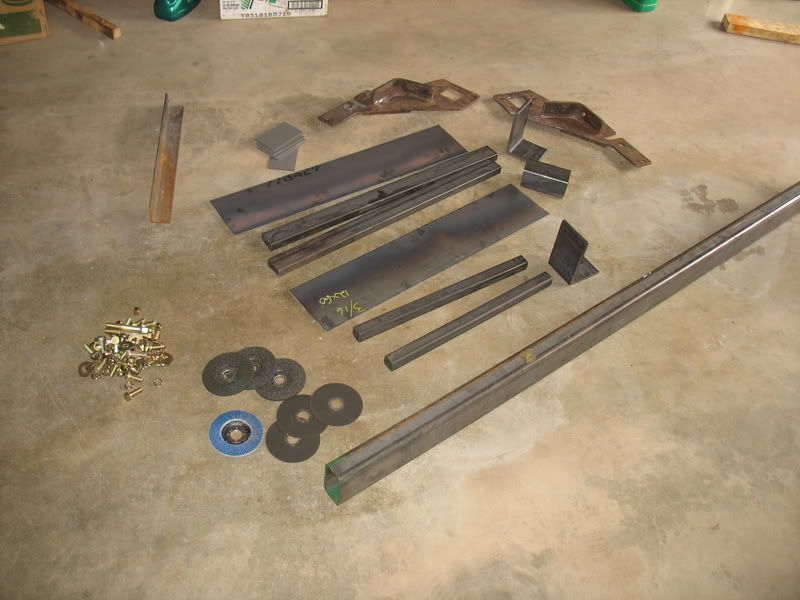 Lining up the main beam. This was the most time consuming part. Measure, move, remeasure, move, measure, adjust...ad nauseum.
Finally got it straight. I also trimmed off the corners.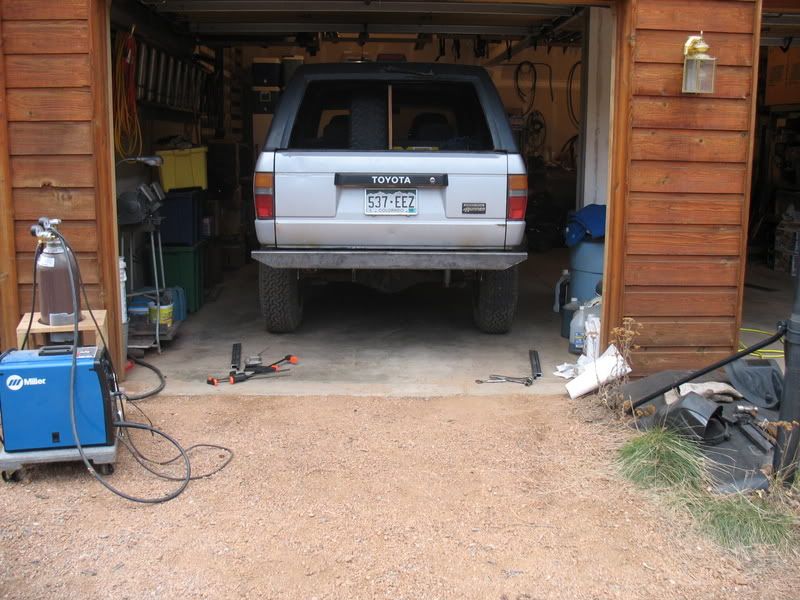 Tacked on the upper part of the wings...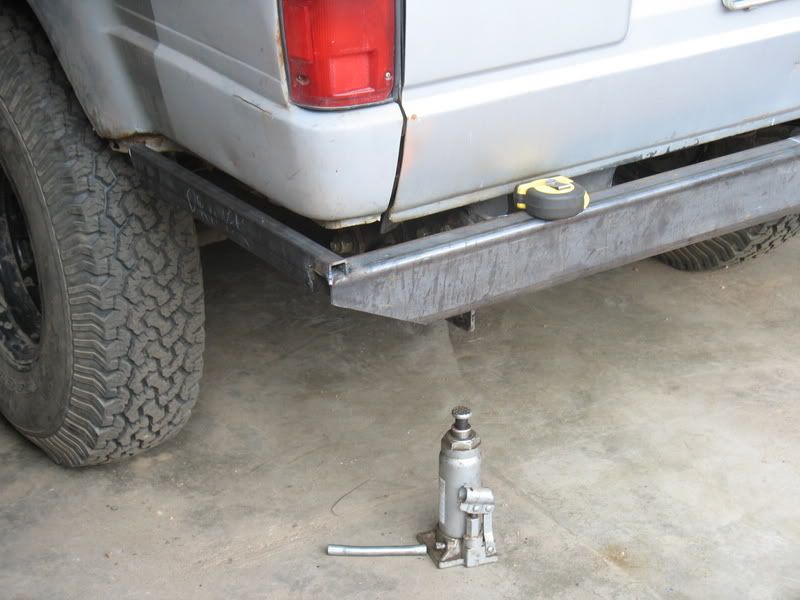 Measuring for the wing-to-frame support, this table is pretty handy.
All tacked up, ready for welding. I bolted everything together to hold the bumper rigid to avoid warping. I also went VEERRRRYYYY SLLLOOWWWWLY to the point of irritation on my part. But, no warpage was worth it.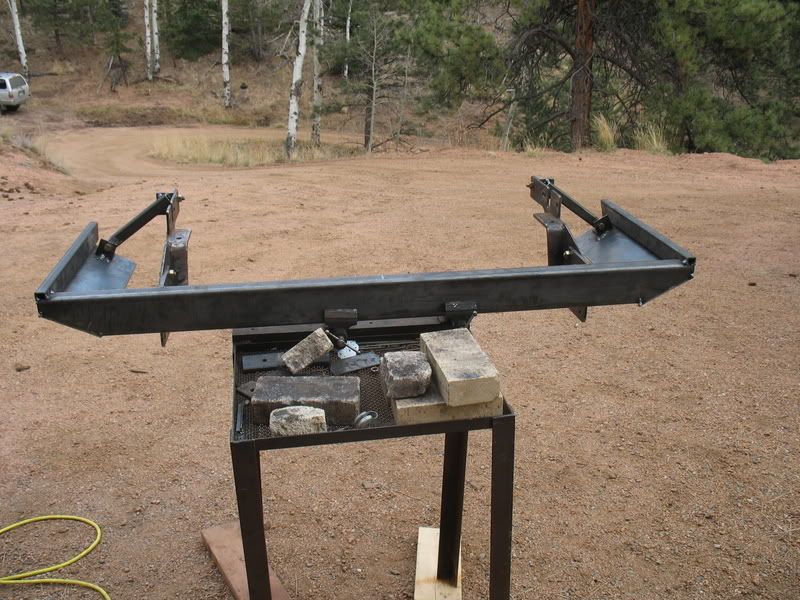 got scout?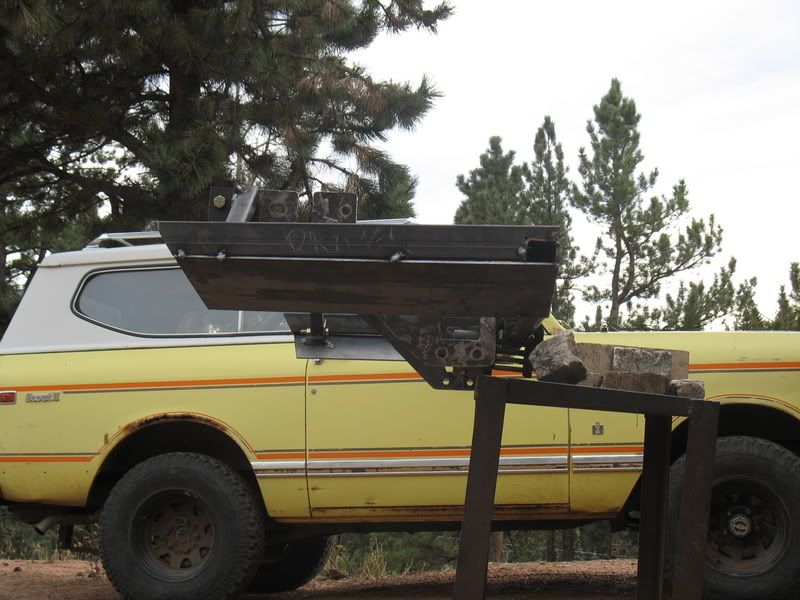 Phase 1 complete....Fully welded.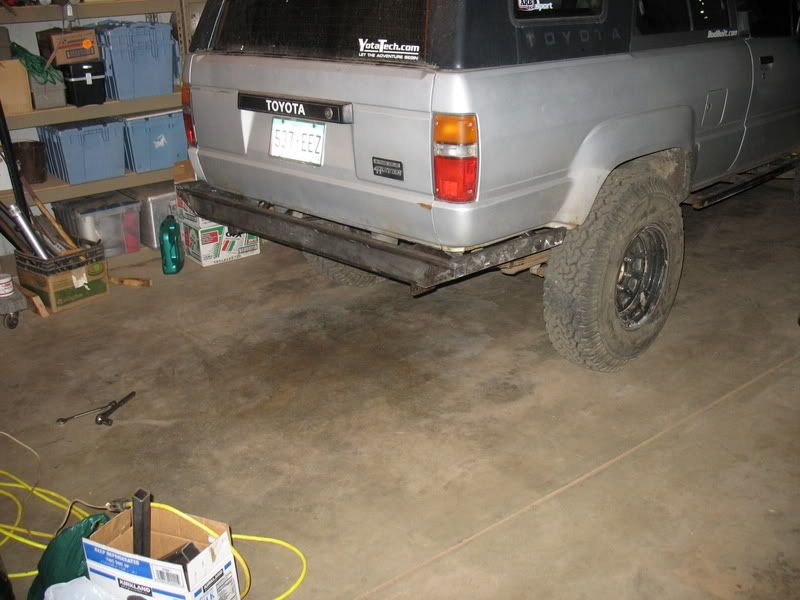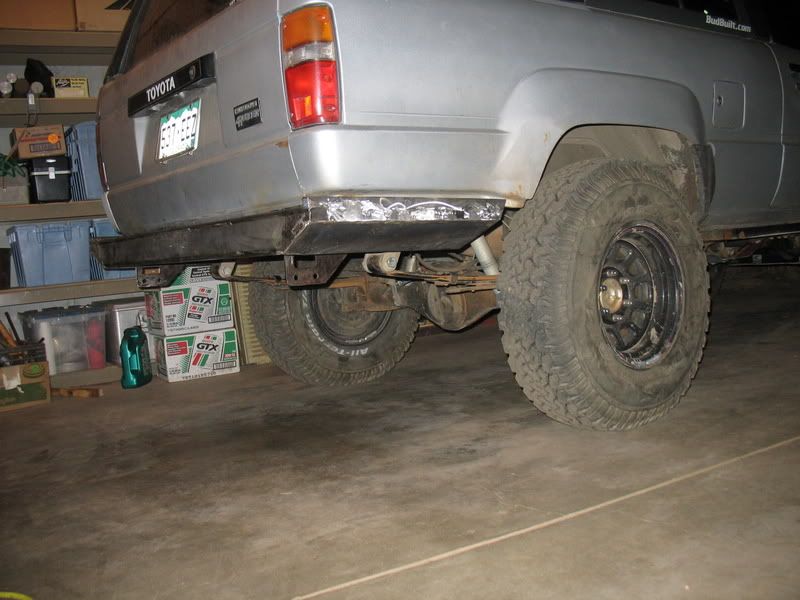 Here is the Low down. I'm into this for 300 bucks so far. That is materials, and hardware. ONLY. That does not count the Miller welder, the cutting torch, the 200 dollar grinder, and the other butt loads of tools I used.
I have 16 full hours into this. And its not pleasant. Grinding, welding, taking this thing on and off to check fit, yeah, this is HARD WORK.
I figure another 8 into this to finish phases 2 and 3. They will be getting finished before AZ in mid Dec.
SOOOO, 24 hours to build this thing, figure a shop can do it in half the time. That's 12 hours. At a modest shop rate of 50/hr, you are looking at 600 bucks.
Which totals 900 dollars if they don't make any profit. Think about it before you bash vendors.
Anyway, enough soap box...
Phase 2 will be adding the receiver hitch (recovery), as well as the cosmetic welding. Phase 3 will be tail light hoops, and paint.
Stay Tuned....