Discussion Starter
•
#1
•
Well I was done early today. We started out in the comp course and the 4 Runner walked right up the Gauntlet. So we headed down to Jotters Way hill climb on the right. On my second attempt I stalled, at which point the truck rolled back down the climb 50-75' as I tried to miss trees as we went, I clipped the last one with my drivers rear tire and ended up like this.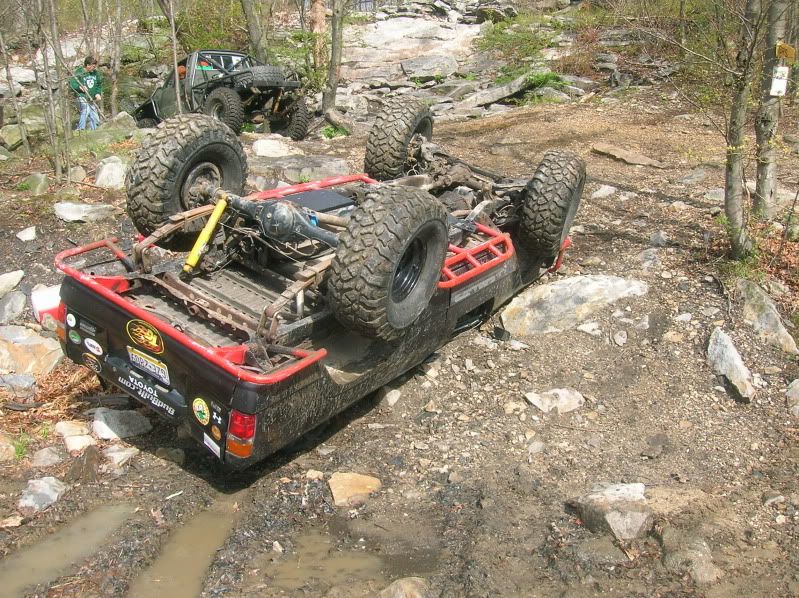 Luckily no one was hurt.
We rolled it back over and let it sit. Fired it up and took it back up to the trailer. I would have kept wheeling, but when I hit the tree, I bent the drovers side spring pack to hell and lost a good bit of head room, but we were able to bend that back out with the HI Lift.
So far I like the Pitbull Rockers, but I hope to get a bit more use out of them next time. Right now I am going to try to bend and beat the cab back into some sort of shape and get a cage put in it.
The rest of the day was great and Dave did an awesome job running the black trails that we hit.