Join us for our first ever event
in
Red Rock Canyon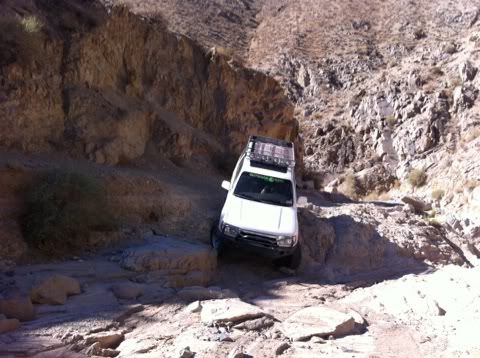 Join us as we explore the treasures hidden along Last Chance Canyon! This area offers everything to the expedition wheeler!
The terrain is suitable for all 4wd vehicles. There are plenty of optional lines to make this run as difficult as you want it to be.
There will be two groups:
Stock/Moderate- You will be traveling up Last Chance Canyon and visiting sites along the way to Bonanza Gulch and Burro Schmidt's Tunnel. Minimum requirements are 4wd, 31" AT/MT tires, skid plates and recovery points.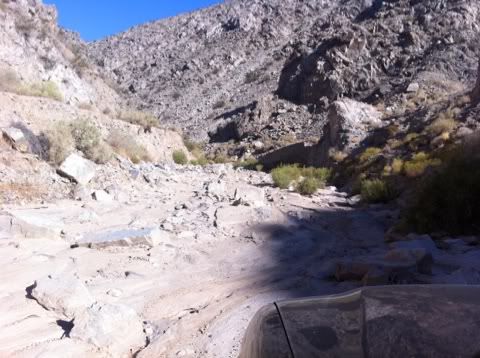 Difficult/Hard- You will be taking a couple of bypasses off of Last Chance Canyon as well as an optional run through Nightmare Gulch on Sunday morning. Minimum requirements are a moderate lift, 32" AT/MT tires, a locker, skid plates, sliders and recovery points. **Nightmare Gulch has areas where a long wheelbase and wide body could hinder you. There will be squeezes between fallen rocks and narrow, tight turns.**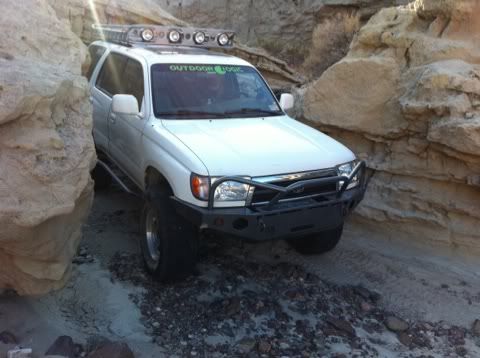 This is in a remote part of the desert. Please pack accordingly. Bring extra fuel, water and food. Our campsite is on a "first come, first serve" basis. It consists of cabins which are kept up only by the people who choose to stay there.
More information about camping will be added soon. We're in contact with the State Park Peace Officer who patrols Red Rock Canyon and will relay questions as they come up.
CAMPING
: Camping is permitted, limited to 14 days. After 14 days, campers must relocate at least 25 miles from previous site.
Help BLM preserve California's fragile deserts. Please park your vehicle and set up camp in previously disturbed sites.
Gathering wood for campfires, when permitted, is limited to dead and down materials. Live vegetation can not be cut.
Practice Leave No Trace Principles:
Plan Ahead and Prepare Camp and Travel on Durable Surfaces. Pack It In Pack It Out. Properly Dispose of What You Can't Pack Out. Leave What You Find. Minimize Use and Impact of Fires
The meet point will be at the trailhead to Last Chance Canyon off of Redrock-Randsburg Road at N35o 21.672', W117o53.943. Due to the extensive travel time, the meet time will be 9:30.
From L.A., O.C.: take the 5N to the 14N then turn right onto Redrock-Randsburg Road.
From the I.E., San Diego: take the 15N to the 395N then turn left onto Garlock Road. Garlock Road becomes Redrock-Randsburg Road. Your last chance for fuel/food is at Kramer Junction(Four Corners)(395/58).
This is a limited engagement! There will only be 2 groups of 10! So, sign up now!
Group 1(Difficult)
1. sparky *Trail Leader*
2. BASEjumper
3. SP!N4L T4P
4. bzag
5. prospectator
6. Tacoeng
7. MotoDave
8. vistataco
9. BrandonH
10. J41
11. Mpleitez