Discussion Starter
•
#1
•
Following Taco Dells write up
Here:
http://www.tacomaterritory.com/forum/showthread.php?t=141220
Before I go Doing it and screwing things up I wanted to double Check. This is how I interpreted his write up.
First Grind off the "Bumps" on the tracks.
2 on the front of one track.
The other 2 on the front of the other track.
4 on the back of both tracks.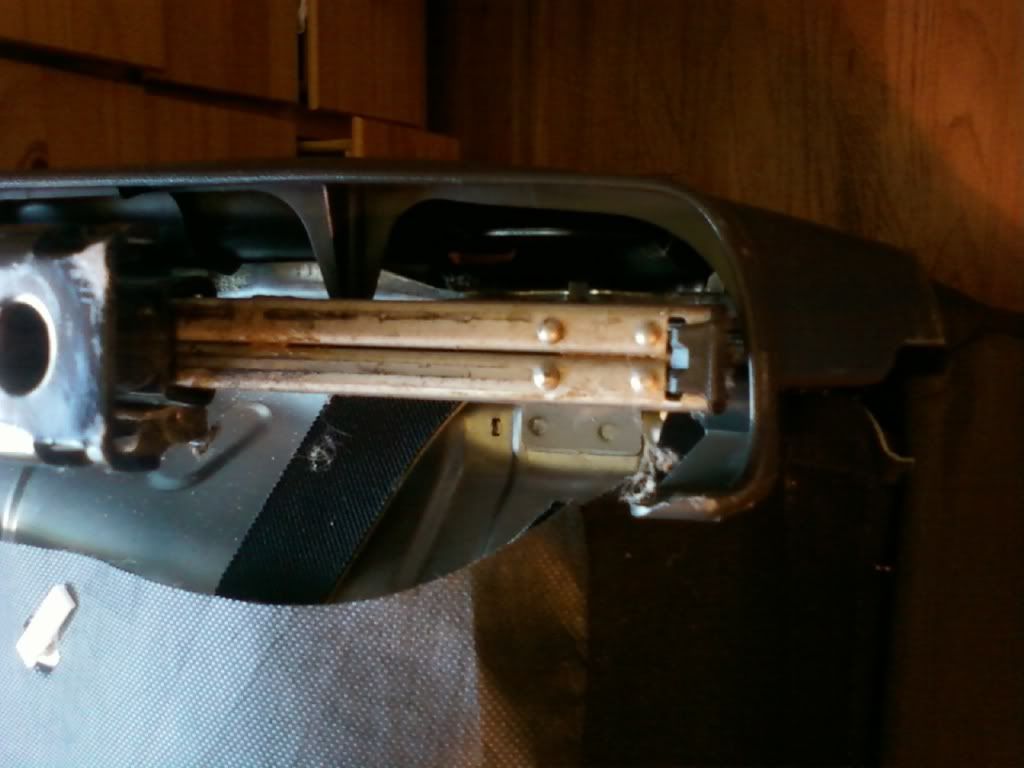 Grind off the Rivet head on the front of both tracks. Seen at the bottom of the picture. Black little nub.
This is the part I wanted to make sure about. The "bearing cage" Putting the screw driver into the [][][][] and pushing the "bearing cage" out towards the front of the rails.
In the pictures i think its the Little silver thing with 2 bearings (gold/bronze)
<<<--- You can see me moving it to the left
<<<----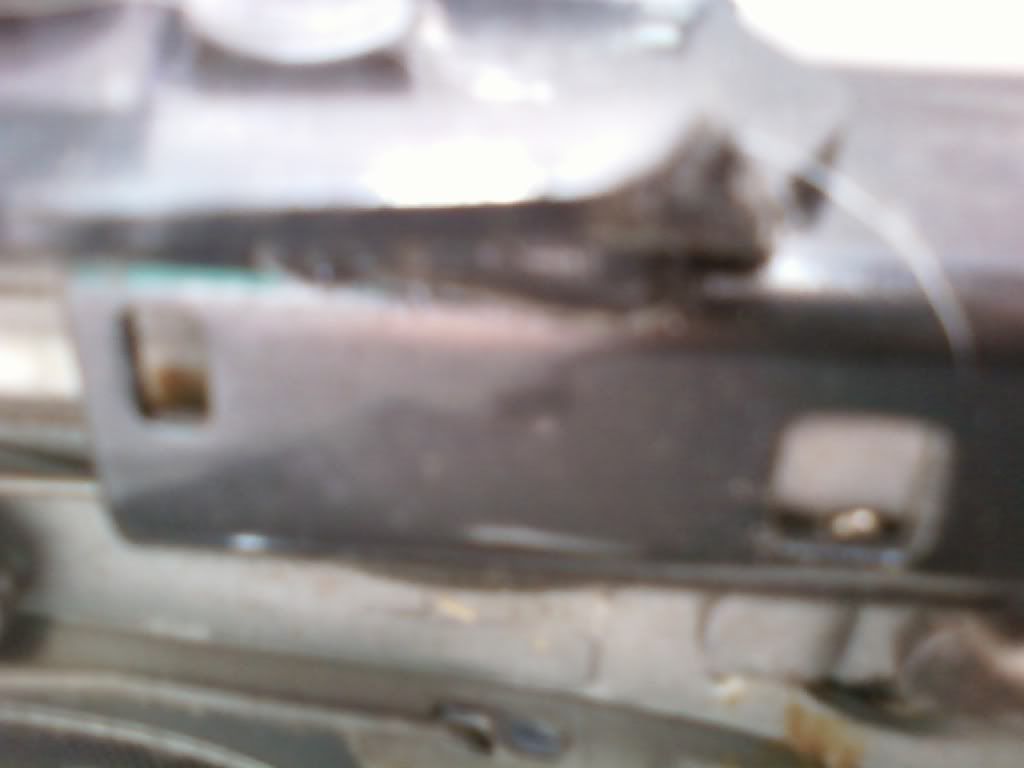 I believe there are 2 bearing cages on each rail/track. Once they are out then you can remove the bottom rail and swap them with Tacoma ones.
Mind you this is not the official write up. I wanted to make sure everything is correct before taking the tracks apart. But Since TacoDell doesn't have pictures I feel I can contribute to his write up once everything is confirmed. My official write up will be done on Video if not Photos.
Does this look right TacoDell?