Current Specs :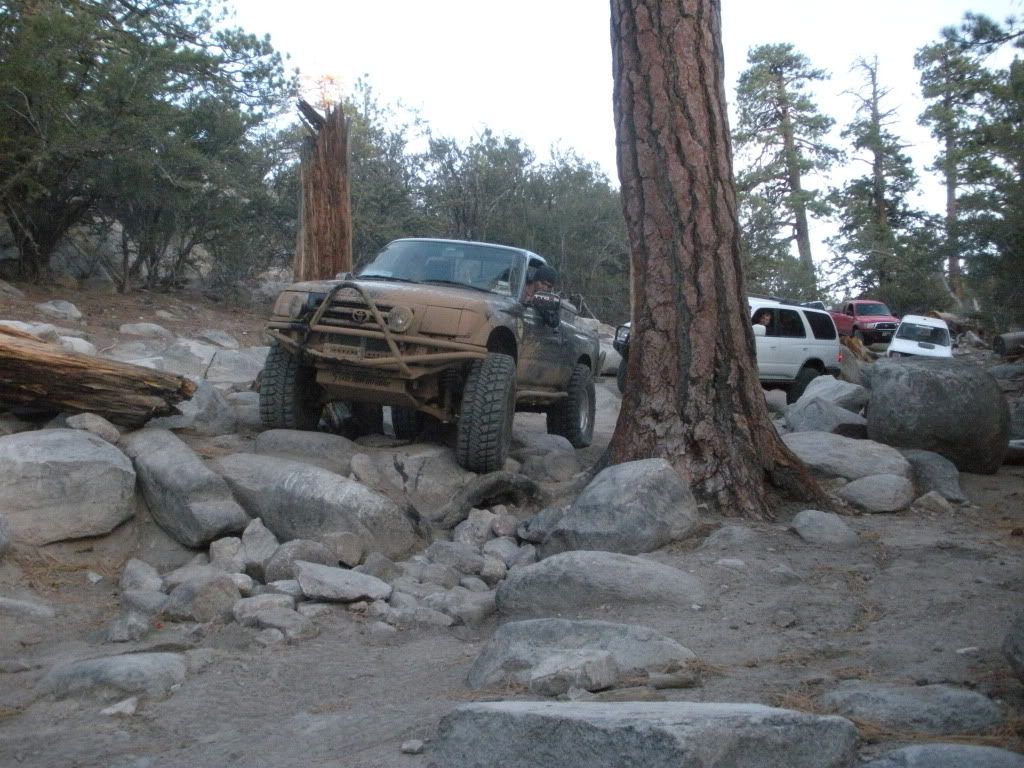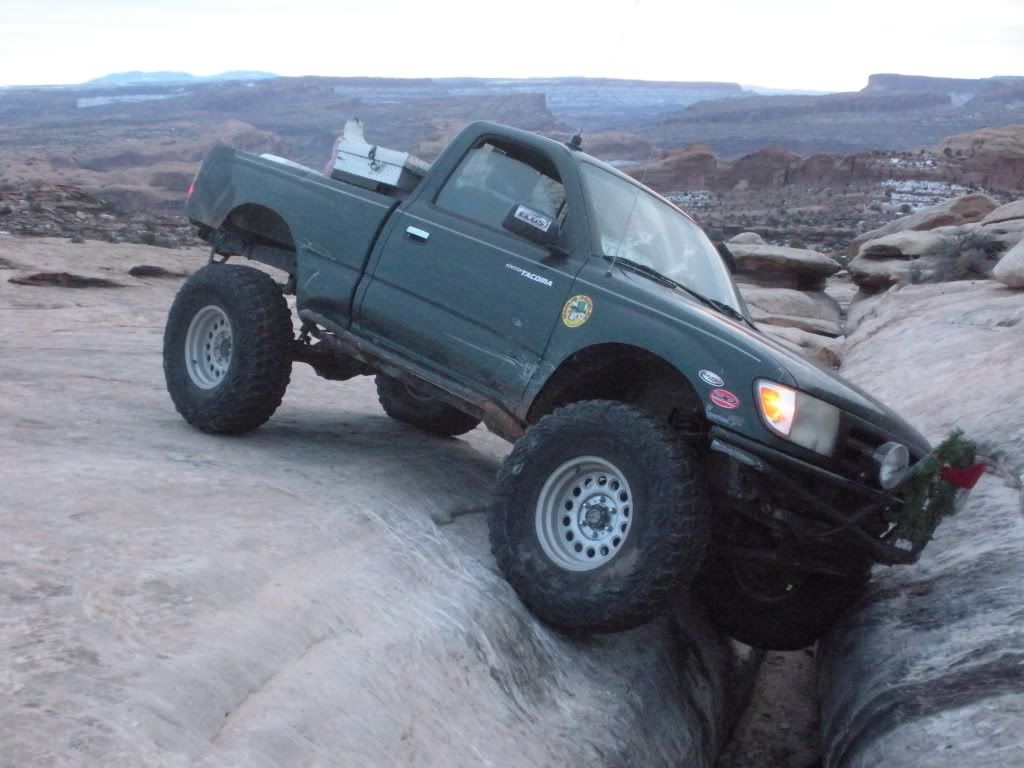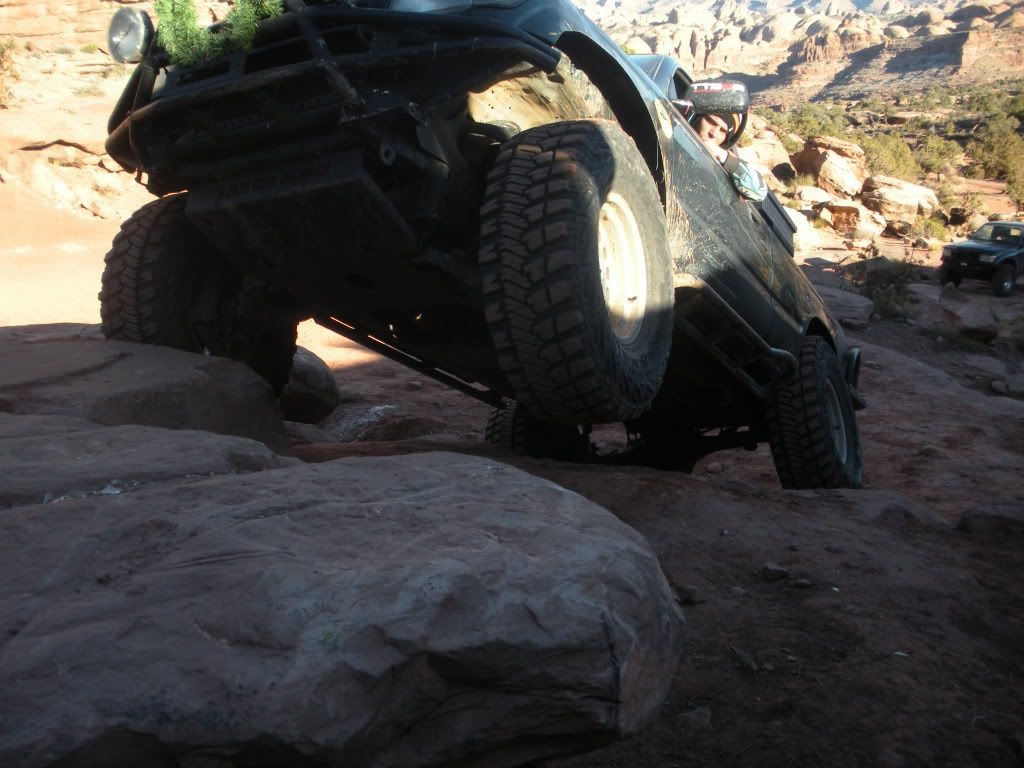 1999 Tacoma Single Cab.
2.7L 5Speed 4X4 with Marlin Crawler 1200# clutch
5.29's and Lockright lockers front and rear.
OME 882's/ N91's (Front) and Allpro 3's/ 10" Bilstien 5150's (Rear)
315/75/R16 Goodyear MTR Kevlars on American Eagle Alloy Series 101 16x8's with 3.75 backspacing.
4Xinnovations sliders and front bumper (with Lightforce 170's courtesy of Pismo Jambo '09)
Homebrew rear bumper
Skidrow front IFS and Tcase skid plate
Bed Bobbed 10"
01+ 2.7 Mini header and Dynomax Muffler
07 Scion TC seat swap
Pro-fit GPS mount
Yellow box speedometer calibrator
--------------------------------------------------
Feel Free to PM with any questions or comments
2nd day I had her.
Less then a week after I got her...
4xinnovations Sliders...
Cb mounting and Tom Tom One.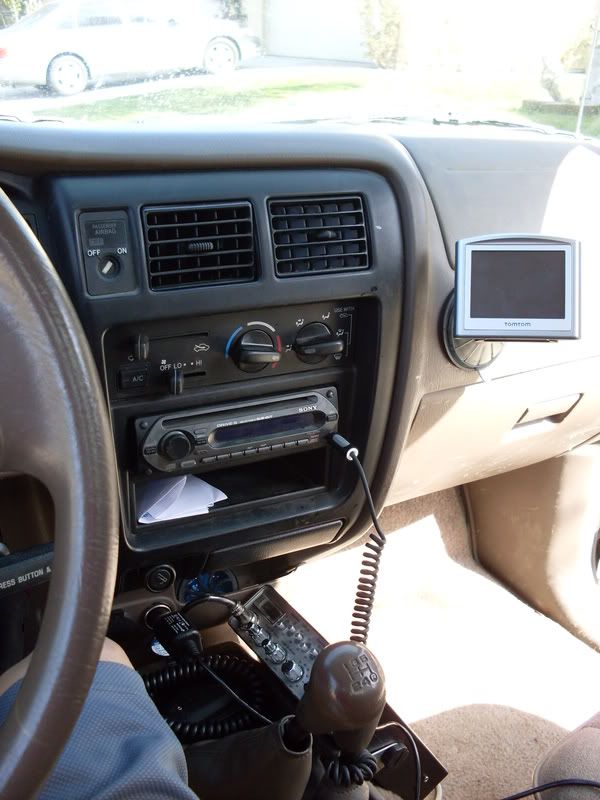 Got a few more things done :
Pulled the Add-A-Leafs cause they rode like ass.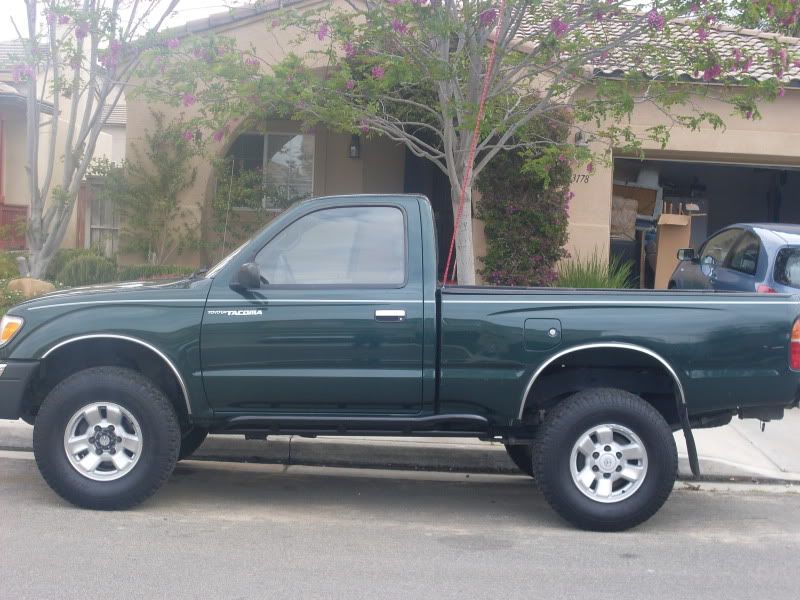 Cb Antennae Mount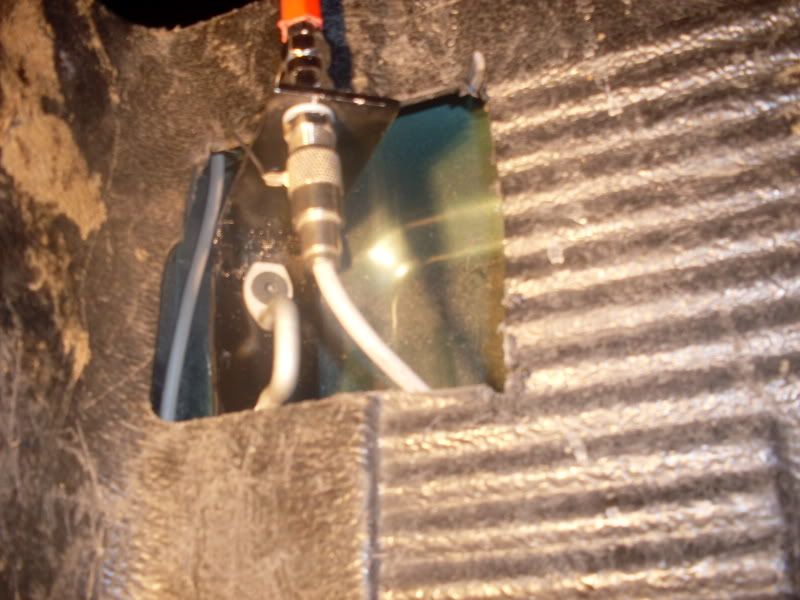 And De-Chromed the Fenders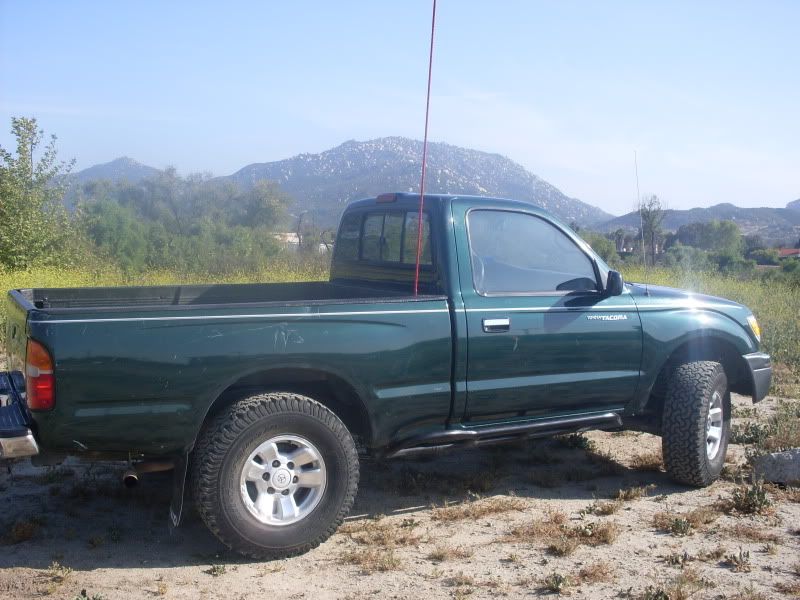 Oh, I finally got around to putting my 1 Kicker 10" and 300X1 amp in, Much better
And recieved some parts
OME 881's and N91S's, Lockright Rear locker, Toyota mini header conversion, The headers are in, Locker will be in on 5/3, And lift will be done when I get funds for the rear springs..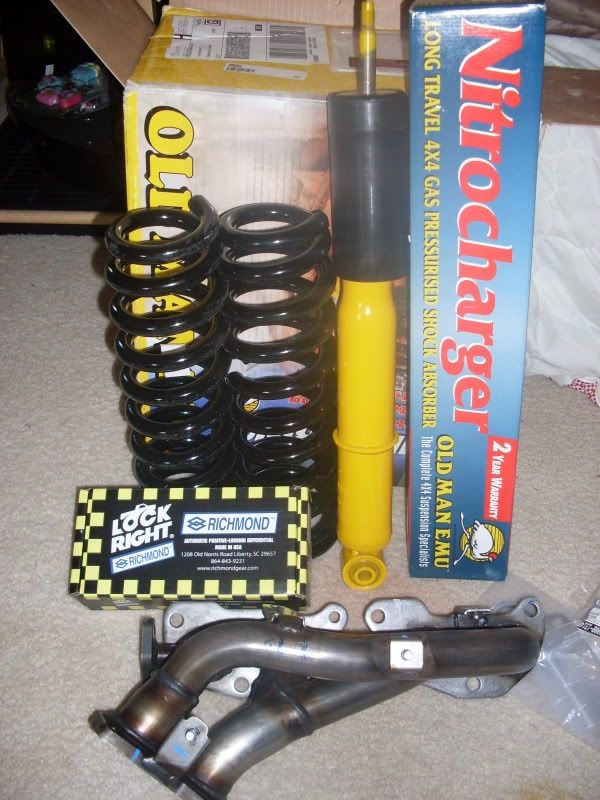 Oh, And heres some non poser shots from Calico a couple weekends back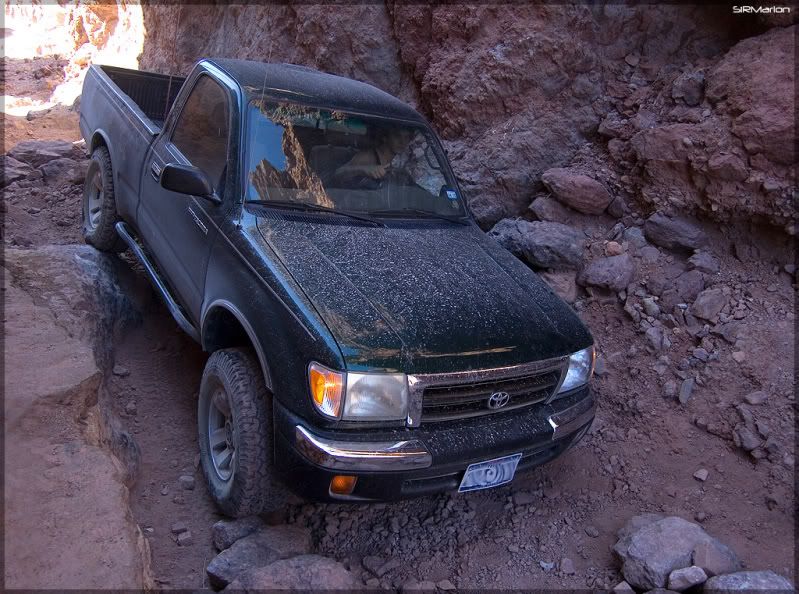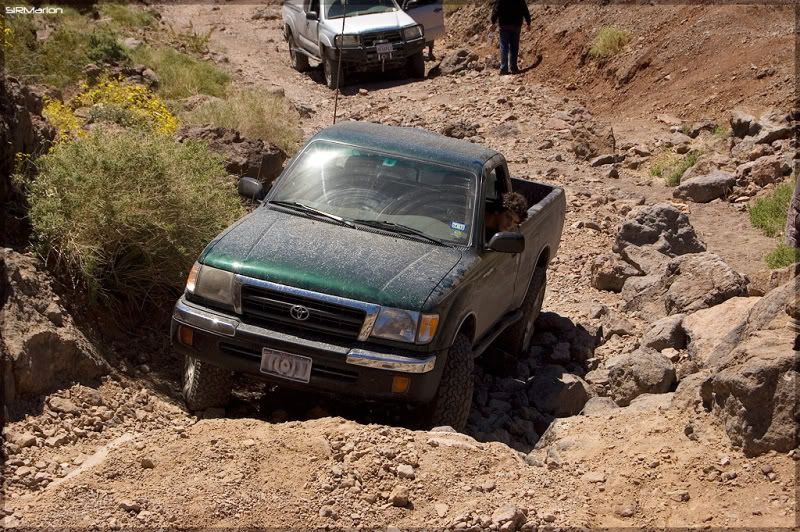 BYE BYE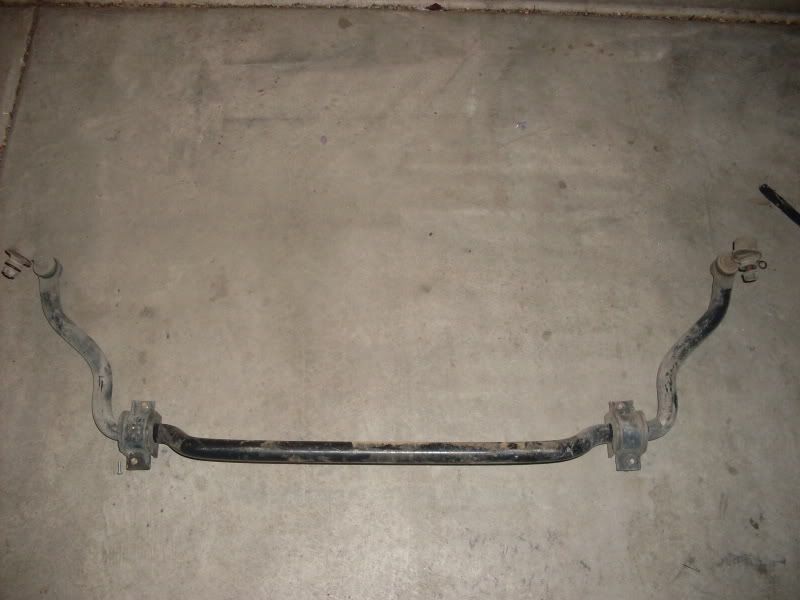 Initial thoughts, Not really noticeable when turning from a dead stop like a stop sign or something, But going about 40-50 and purposely slightly jerking the wheel back in forth I could deff tell it wasnt there.
I crawled a few malls and drove around town a bit and im gettin used to it.
The drive to work tomorrow is very curvy, So I guess that'll be a good time to get used to it more..
Thanks for looking