Discussion Starter
·
#1
·
So I got my skid plate fabbed up by a friend. The drawing I used was a little off. Here's some pics of it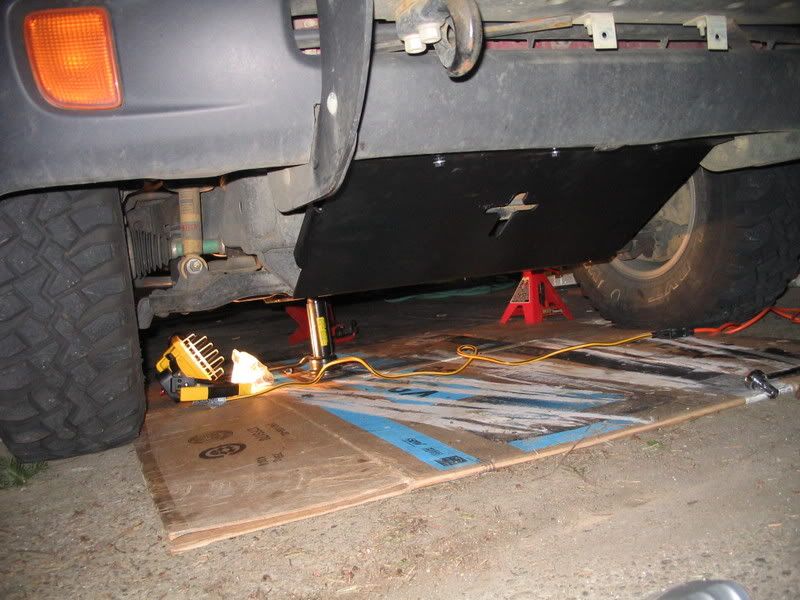 I got the front bolted on, then went to the back and the holes didn't line up. The holes in the skid were about a quarter inch too far back. I then unbolted the front and bolted up the back to see if it made it any easier to bolt... I couldn't get the front any closer. Here is a pic of the hole.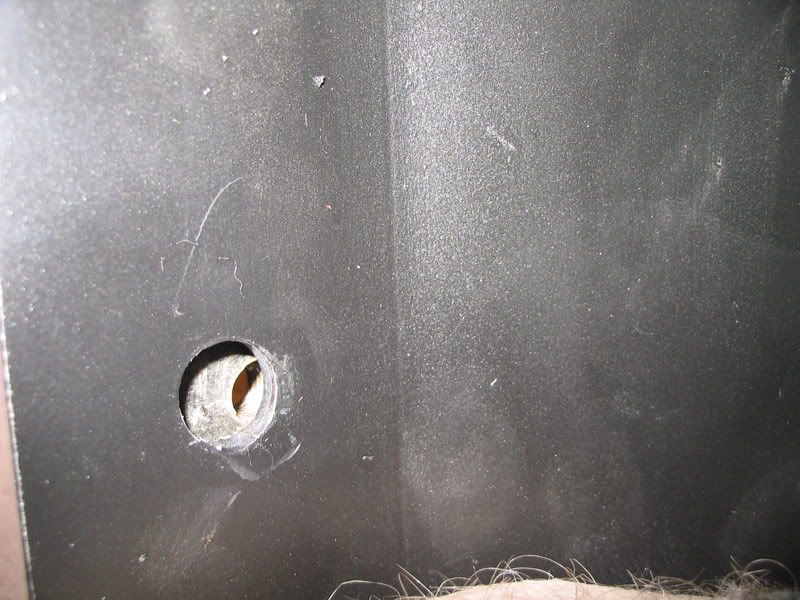 The other thing is, it looks like after it is bolted up its going to be touching the alighment bolts right at the bend.
So this is my theory... the bend angles weren't enough. If I increase the bend angles by 1 degree or so, i can calculate it, then it will pull the plate farther from the alignment bolts and also bring the bolt holes back in line.
THe other option is to make the back holes oblong instead of circular so there is play in where I can bolt it up. But then it will still be close to/or touching underneath.
Any suggestions on how to fix this?
Thanks
_________________