uuhhhggg, so i long story short I failed smog for acouple reasons. first was the standard cali exstortion laws which required me to get a numbered rear cat @ 450$ installed. now Im fighting the catalyst monitor. i have no CEL but my matco tools MD60 is reading a P0420 below threshold bank 1.
so at the moment Im gunna run some cata clean and put 50-100 miles on the truck
if that doesnt help I'll change the 02 sensors
and lastly i guess ill need another new cat
toyota sensor upstream @ 307$ #89467-035060 ------ rock auto @110$ denso #234-9001
toyota sensor downstream @ 212 $ #89465-09370 ------ rock auto @53$ denso #234-4189
here rock auto lists all the OE part numbers that match the denso part #'s
RockAuto ships auto parts and body parts from over 300 manufacturers to customers' doors worldwide, all at warehouse prices. Easy to use parts catalog.
how to set tacoma smog monitors -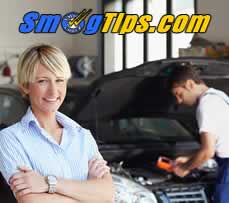 (RESOLVED - Click To View) I need to get the emission monitors on my Toyota Tacoma ready for the smog inspection. Currently none of the monitors are ready. What can I do to get the monitors ready or complete? Thanks.
amazon 2 for 1 @ 65$
Buy MOSTPLUS 234-9001 Air Fuel Ratio Oxygen Sensor Upstream+ 234-4189 Downstream Compatible with 2001-2004 Toyota Tacoma 2.7L 2.4L 3.4L: Oxygen - Amazon.com ✓ FREE DELIVERY possible on eligible purchases