Discussion Starter
•
#181
•
Time for some updates.
Finally found a pump. Thanks goes out to Sgt. Brian and his connection back east, I was able to pick up a brand new pump for $60 shipped. Not terrible me thinks.
This weekend, I borrowed a trailer (way too narrow, no trailer brakes / wiring, pretty sketch) and a truck (brother's lifted Z71 - lifted 6" so kinda sketch, too...)
I was able to plumb and wire a 2WD Toyota gas tank in a cradle I made between the rollbar (ghetto, I know...). I cut some holes in the bed and put some grommets to protect the lines / hoses.
For cheap, I think it turned out pretty well. The intention was to have a smaller tank that wasn't wide and flat (Ford tank). I think it fills the bill at 10~12 gallons, all Toyota, easily removable for servicing, easily filled, etc.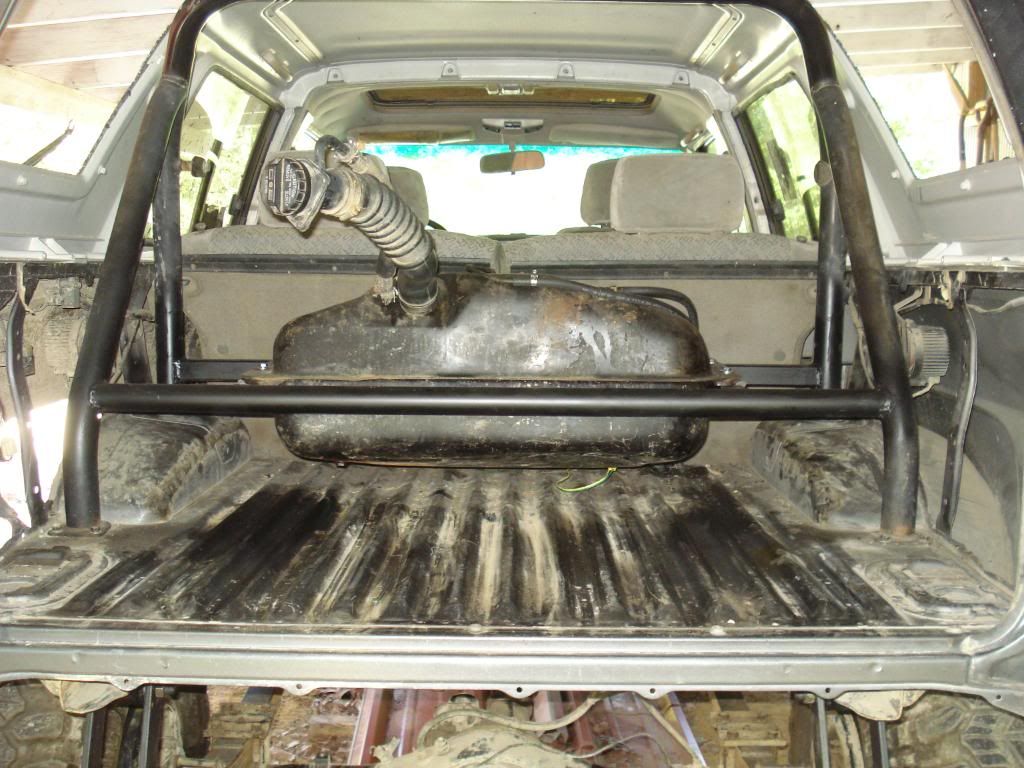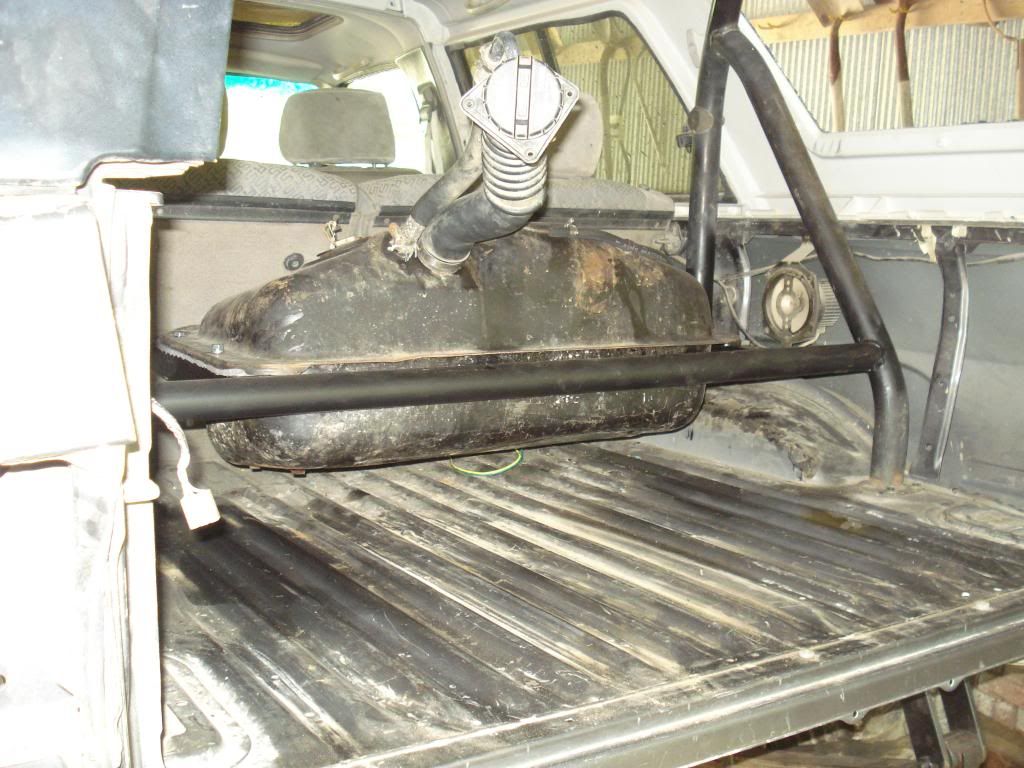 After that, I was able to drive Snoop onto the trailer. I rolled over to Chris - ActionFab's shop - on 70West / Airport Rd. I got there about 5 o'clock on Saturday. Drove Snoop off the trailer, parked him halfway into the 2nd bay (Jeep taking up most of the bay), then started tear down.
My idea was to use 3.5" x 1/4" wall square tube to make the frenched section. However, Chris thought it'd be easier to just cut out a pocket, kinda like the other frenching kits - Datin Fab, for example. I happened upon some thick pipe and thought it'd work.
So, after many hours of fabbin', measurin', hopin', I finally was able to hang the 6" All-Pro springs I got from Sean a while ago (thanks, Sean!). They're a little tall, but now Snoop is more Mexican-ride looking than Baja pre-runner lookin' like before. Should help with climbs, and springs should really help with traction and anti-wrap.
I made sleeves for the 18MM bushings to bring them to standard 5/8" bolts. Glad I did that. So, all 6 bushings (shackle hanger) take 5/8" bolts. I had to move the rear shackle hanger back about 6". Less angle than I'd like (a little steep), but these springs have a ton of arch.
Frenched section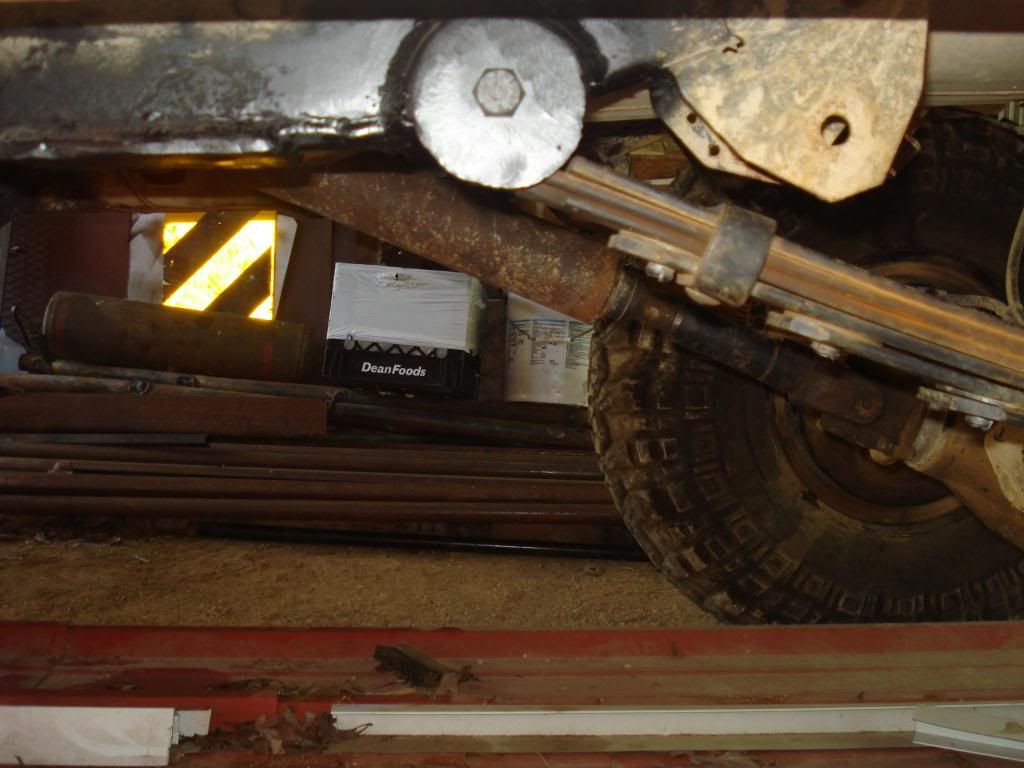 Previous spring hanger - tried to turn it into more of a sloping ramp because I couldn't remove the whole plate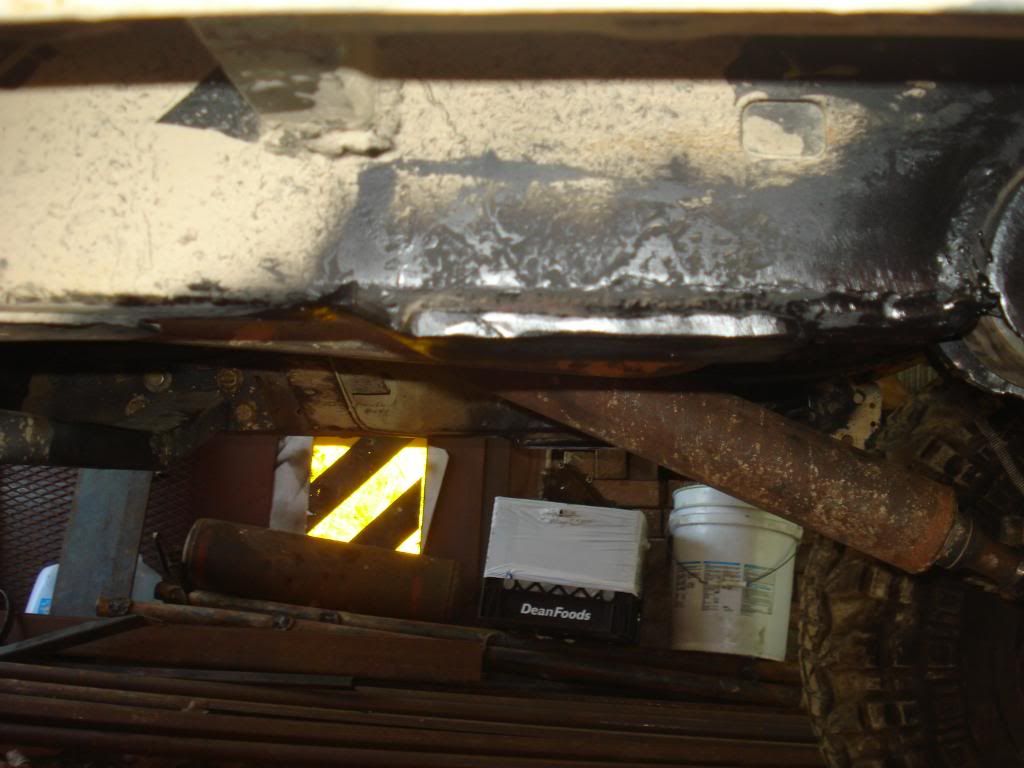 Springs - little more arch than I'd like, so make take out some leaves. Also, still have to put on new spring perches at the axle to get rid of caster correction shims.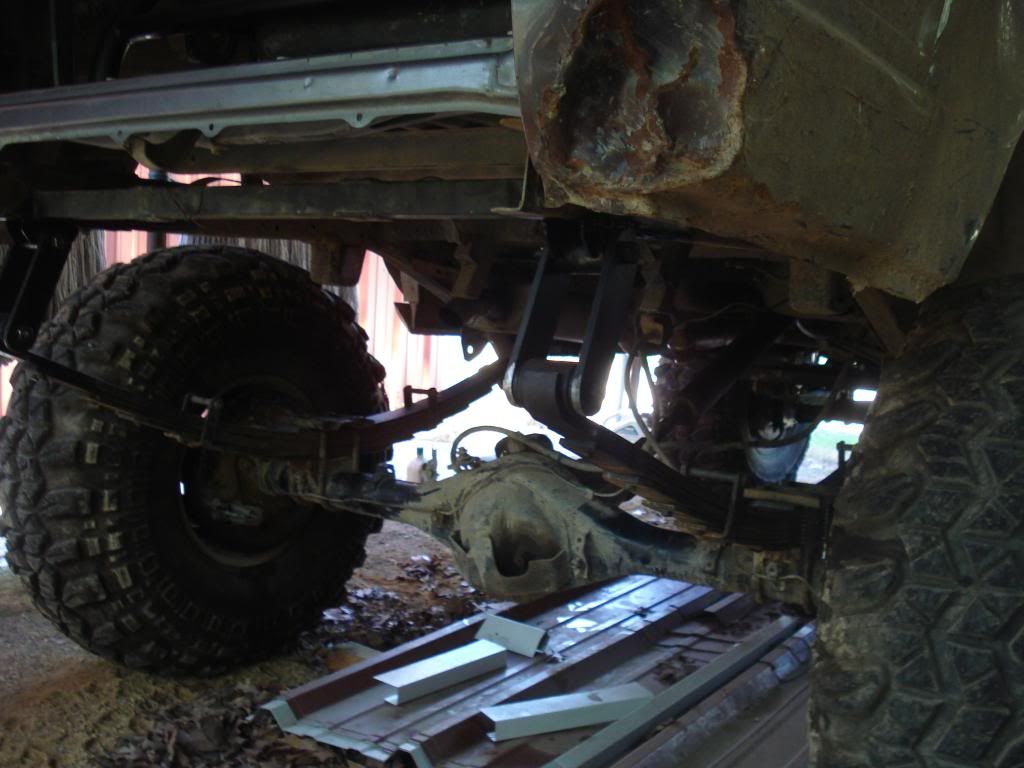 Saddest part of the whole thing was that Snoop wouldn't drive back on the trailer. Gave it gas, and the more throttle I gave, the less he wanted to move. Eventually, he wouldn't even start. Back to the drawing board on the engine electronics. It's throwing an AFM and TPS code.
I'd rather have engine stuff to deal with than fabrication (I say that now...). I can swap on "new" sensors and be back in the game (hopefully) faster than I could build and put on the spring hangers. So, main goal was accomplished.