Discussion Starter
•
#1
•
You know the story about the tree limb thru the grille
... well, decided to get the a/c fixed up so I talk to my local a/c shop and we come up with a game plan. Ordered a new condenser, o-rings, recver/dryr, expansion valve etc. The deal was I'd install the condenser cause I wasn't sure if it'd all align up correctly. Gonna pull the evaporator and clean it up good too, then take it in to have some lines made and charge the system and so on...
So I pull BR into the basement, figured I'd do some odds and ends that need attention including a broken HVAC control cable. I'd also been having this rain water leak in the pass side floor board and figured it was the windshield or pinch weld that everyone BFH's ... not so!! Termites! Dang it! Right in the cowl drain area next to the hood hinge. I guess leaves, mud and junk sit in there and rot away the truck
There's about three or four overlapped layers of sheet metal in this area and the actual rust spot in the drain is NOT accessible.
So I start pullin' stuff out and I can't STOP!!!!! Starting with the grille, marker light and fender.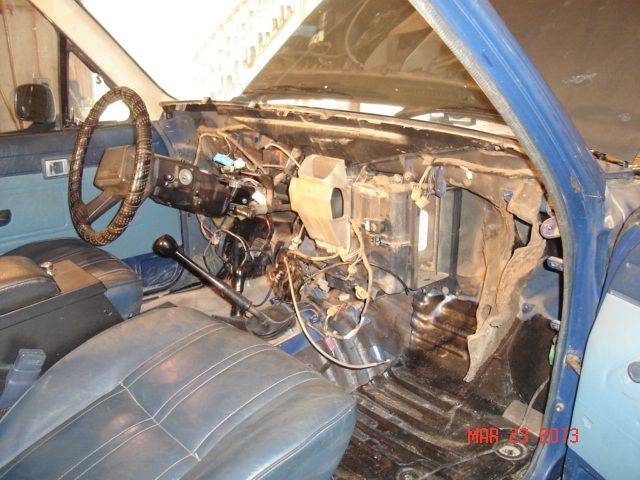 Broke some plastic in the process... sheesh.. I can't get the air vent housing out without damaging them. What's the trick????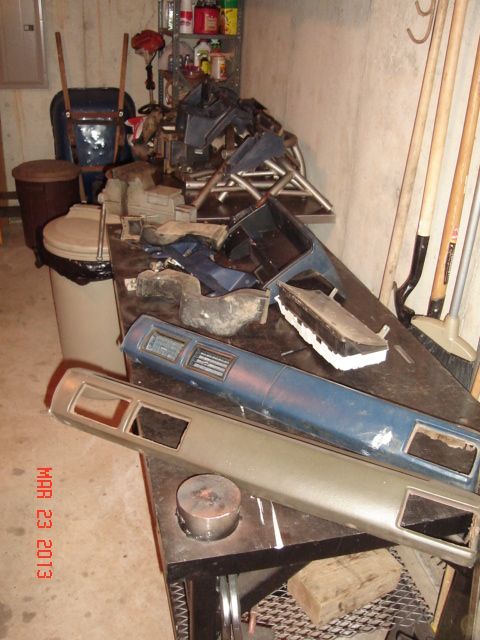 Here's the engine compartment/fire wall side after ziz-wheeling the cancer out with a cone shaped burr.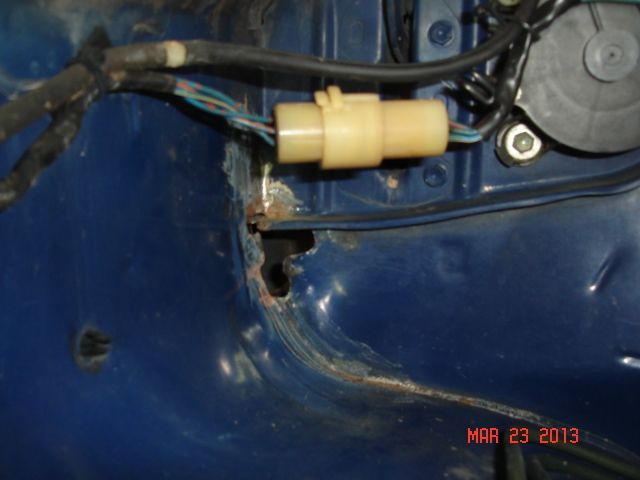 Made some cardboard templates to cover the holes then copied them to sheet metal.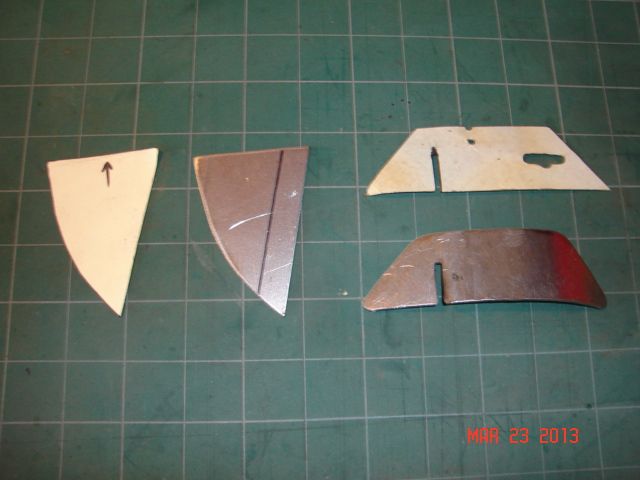 Mocked up...
Routed out all the rust best I could (other side is blind ~ well, you kind sorta see it through the side if you get the light and eye angle just right ... made an upper cover plate
I had some pre-bent 16ga left over from the FJ40 half door project but I had to "un-break" it a little to fit the contour area.
Fit pretty good in there.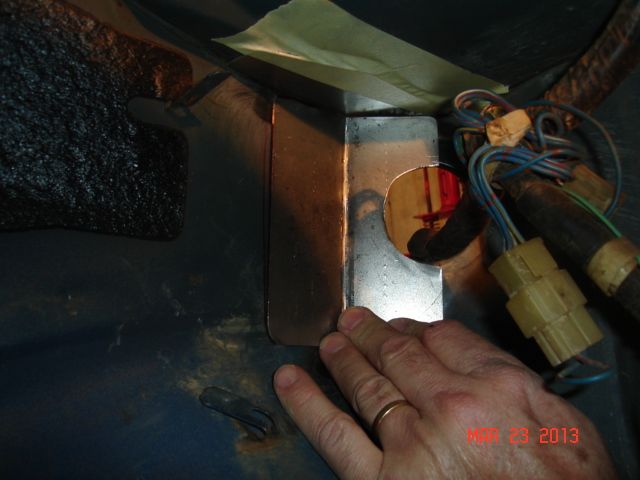 Of course to raise the banana factor I had to cut and grind around the wiring harness! So I put a piece of angle I had around it to kinda protect it.
Outside
Inside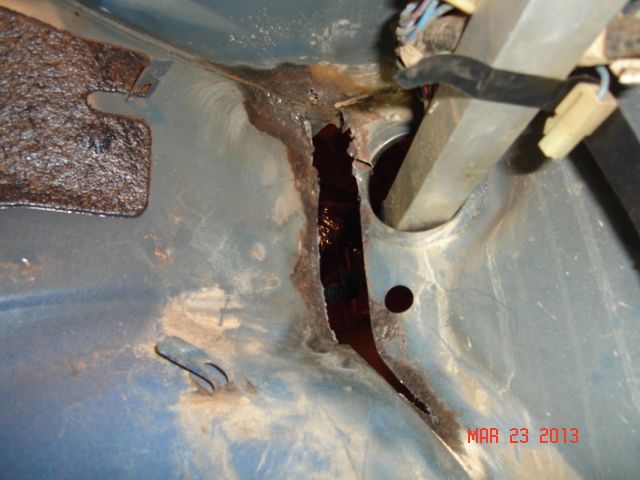 Outside cleaned up as it's gonna get.
So the plan is to (don't laugh) pop-rivet the cover plates into place after neutralizing the remaining surface rust. I want the slather up the mating surfaces with seam sealer and pull it up tight with rivets. If I try to weld I'll never get the seal I need (and I can't weld upside down anyway!) Then seal the outside also.
tbc...