Discussion Starter
·
#1
·
Courtesy of ShowStop:
All 39 of my pics are here-
http://www.showstop.org/gallery/sugarpine-mar14
I arrived fashionably late to a fairly large group already assembled at the trail head. Got my rig squared away and prepped for the run then we had a quick drivers meeting and the group started up the trail by 9:30am.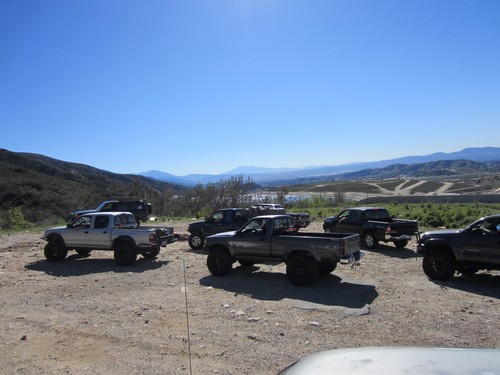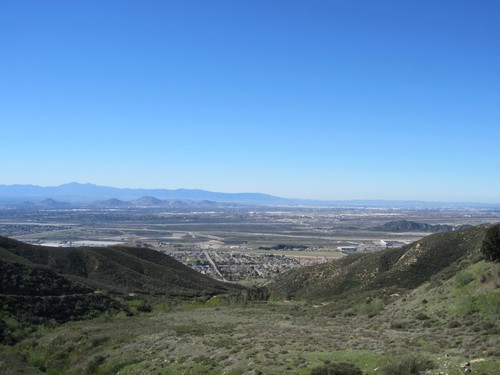 A short way up Sugarpine I spotted my 2014 Christmas tree in healthy condition. (Snow capped Wrightwood in the background)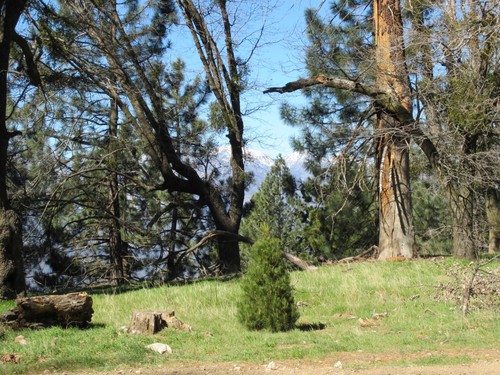 The views along Sugarpine trail are really nice.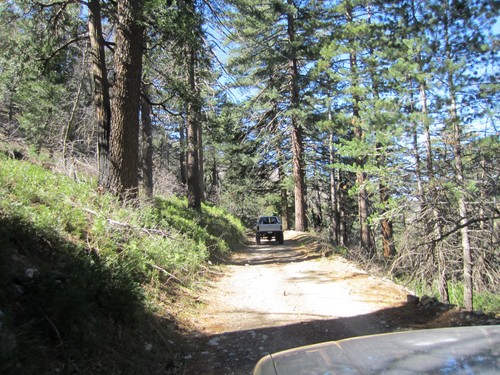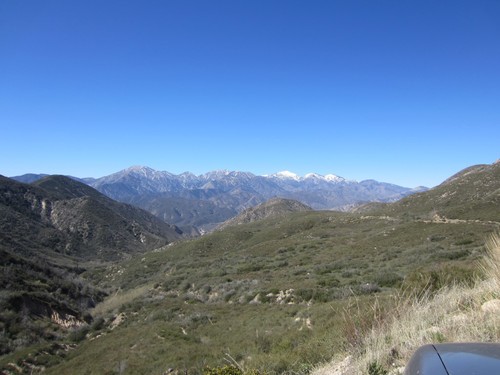 It took us about 2.5hrs to complete Sugarpine and make it all the way to the east end of Cleghorn. Then the fun started. We broke into 2 groups and the locked 4x4 trucks took the bypasses while the 2WD and 4x4 stock trucks stuck to the main trail for about 50% of the time.
Starting on the east side of Cleghorn, the hard stuff begins right away. Here is Bob getting tippy and flexy-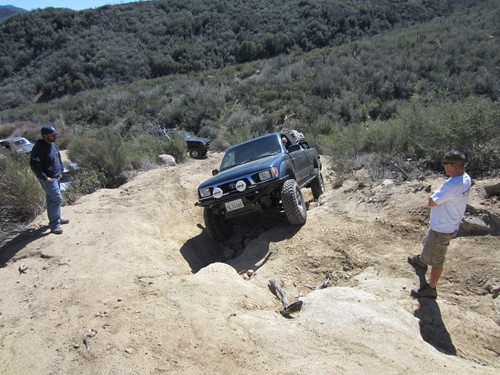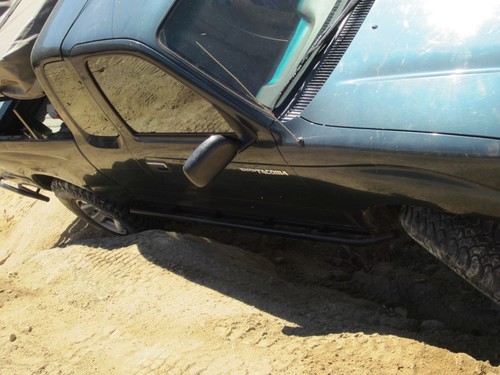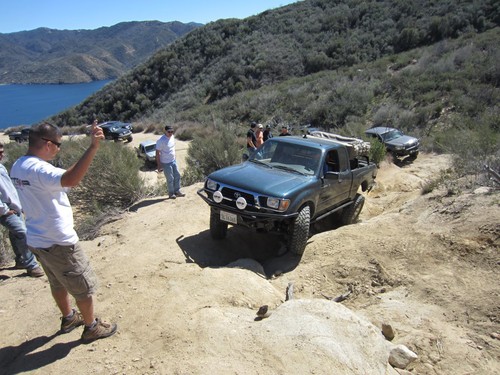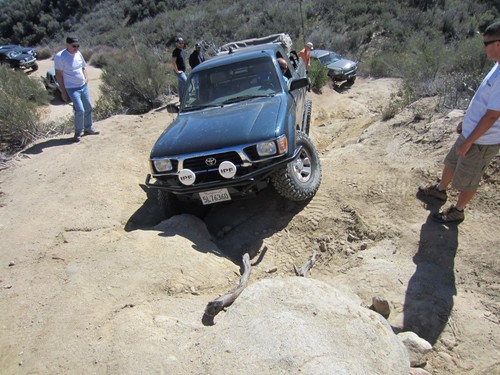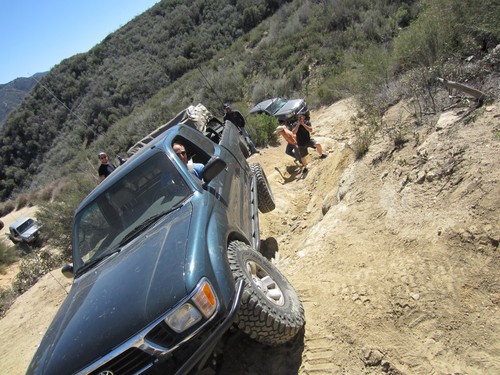 Leon in his LandCruiser was up a few vehicles later-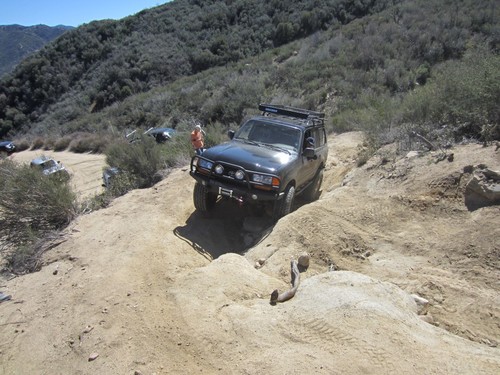 Then Ted in his SAS Tundra-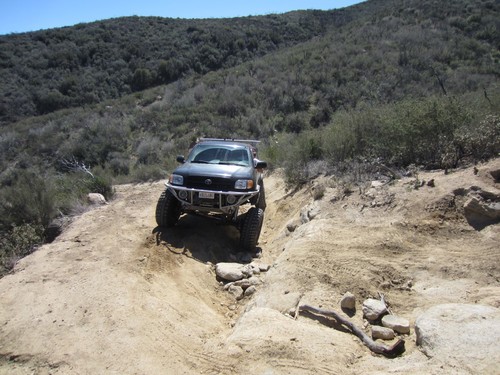 The "teams" trucks-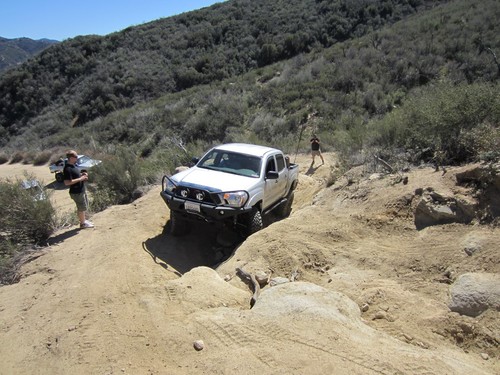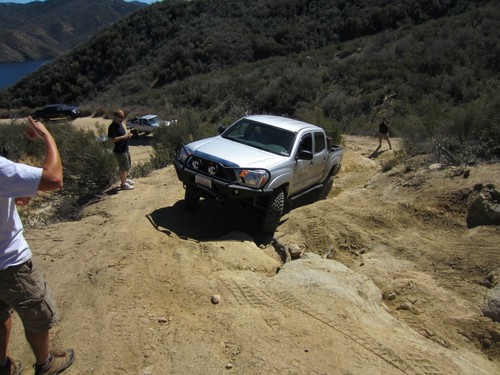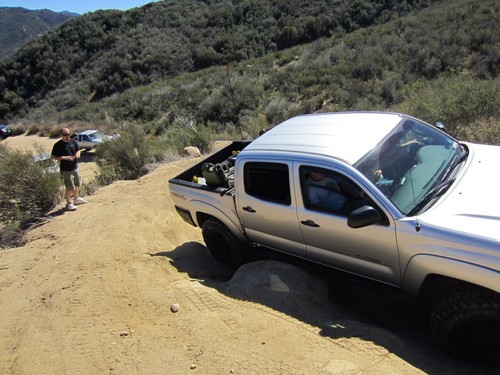 Mike / TacoEng was next in his early 90s SAS pick-up. He took a wide line to the right-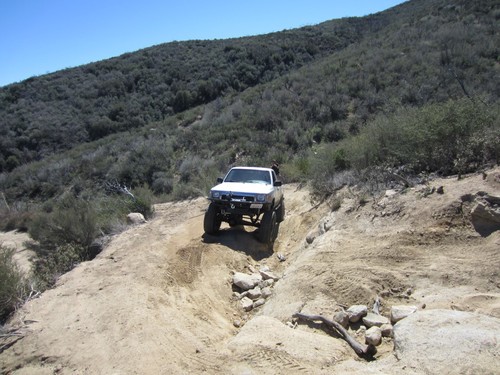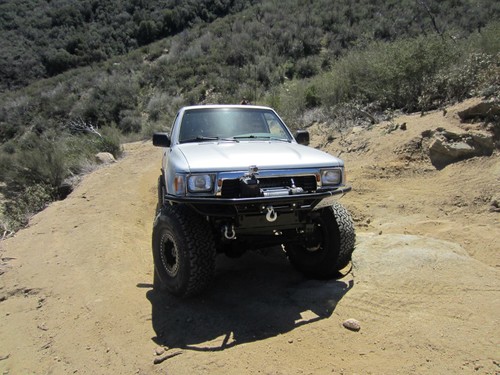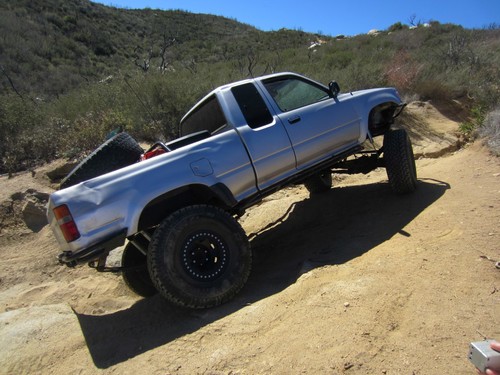 I pulled up the rear-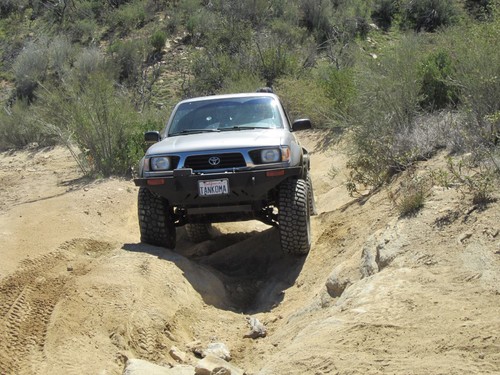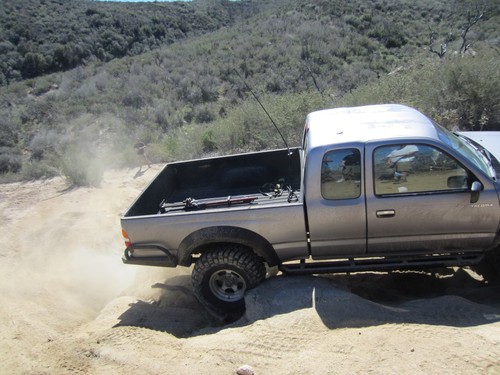 Leon didn't seem impressed by my wheeling skills.
Several of the next uphill sections tested each driver's skills with the variety of obstacles and terrain.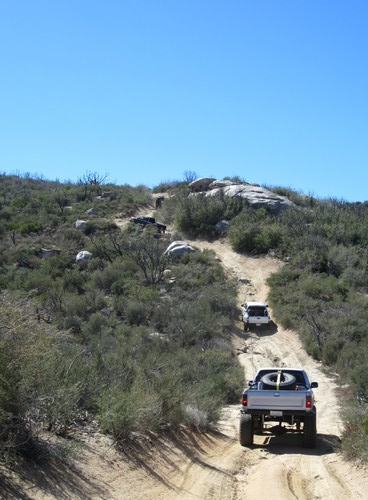 Further up the hill, we had a few trucks struggle with "the chute". This second was a steep uphill with a large rock step then a diff catcher rock. Dawson was in the front of the group and firmly anchored his rig to said rock. After some effect, he "broke" free of the rock and the group continued.
Here is Bob tackling the same diff catcher rock-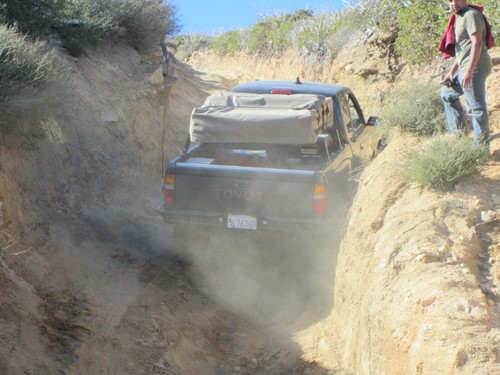 Ted coming up the first rock step-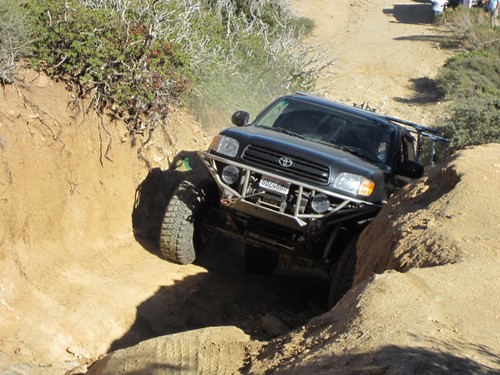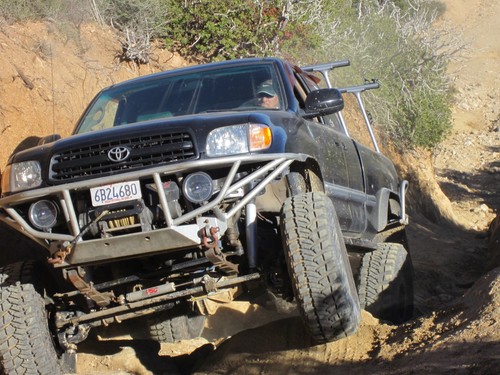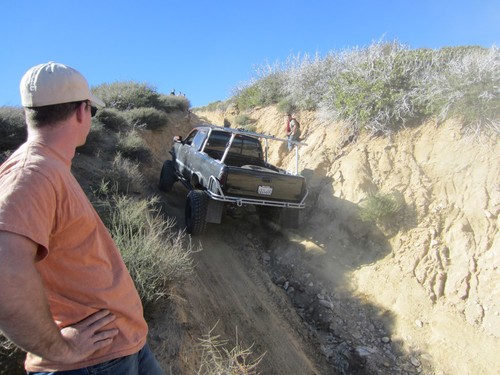 Most of the downhill section towards I-15 was uneventful. We played around at the power line hill and headed down to pavement to air up around 4:30. We also picked up a camper shell that somebody dumped on the trail.
Thanks to all that came out. We'll look forward to seeing you again in Calico next month!
Check out what everyone else is posting
HERE!