Discussion Starter
•
#1
•
Well now that most of you know what project I have aqured, it's time for a build thread.
I bought a wrecked 2004 Double Cab Tacoma. It's in good shape with 90k on the clock (aside from damage from wreck).
TRD with rear locker and what ever else that includes. Being a standard guy I am going to have to get used to the automatic, but that's ok.
The build:
I was thinking of going with some OME 882's up front and maybe Dakars out back but I want to try out ToyTech, I like local.
The tires on it are some kind of wanna be AT that will be coming off as soon as I get the cash. I am not familiar with sizes but am rapidly catching up.
I'm thinking 285/75/16's BFG AT.
The truck will have to be put back to stock (body wise) or the wife will have my head, so no custom uber neat flat bed. grrr I already had like 10 designs picked out.
First things first.
Pics:
These first few images were taken by my cell phone sorry for the quality.
It was hit by a Dodge pickup dead centered on the passenger frame rail. "pinhead in a Dodge"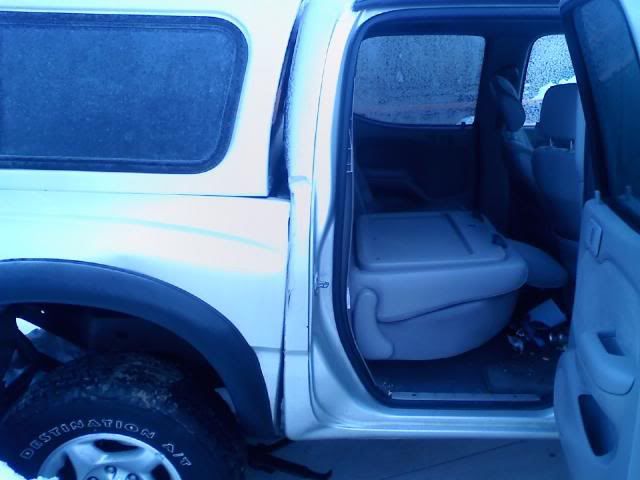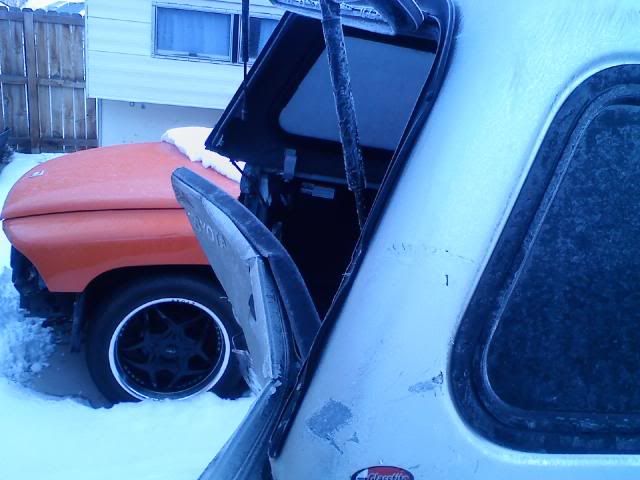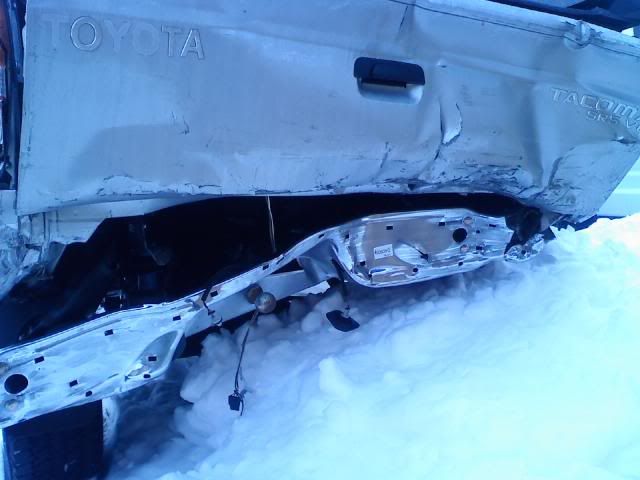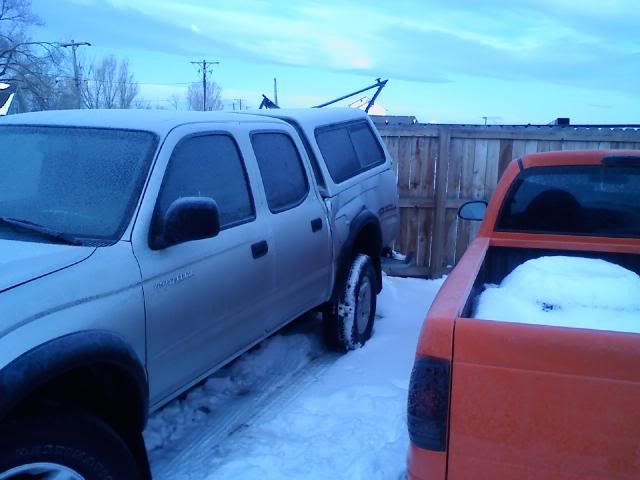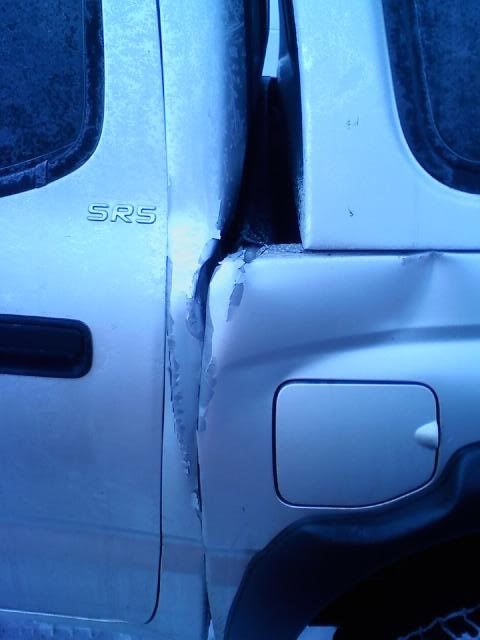 Needless to say the frame is toast.