Discussion Starter
•
#1
•
Akay, so a spare takes up WAY too much bed space and I don't have time to make a swing out before SETO (are we there yet???!!!). I'd played around with a vertical bar that tied into another flat bar on the bed that went under the tire. Wasn't satisfied with that... so this is what I did hence the v1.0...
16ga 1" square tube from HD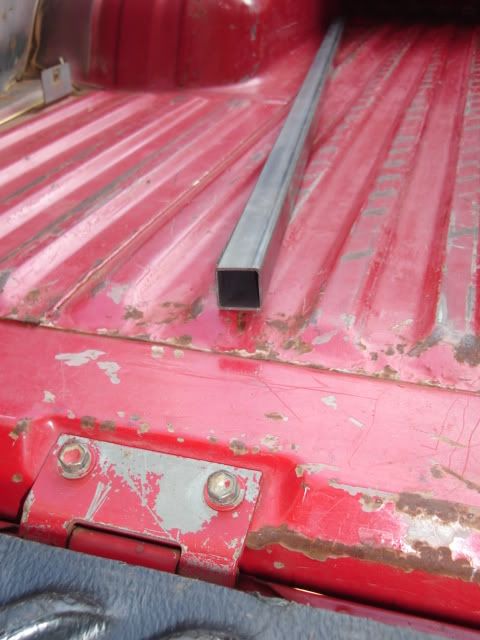 Fits "almost" perfect in the top bed rail lip.
Clamped in place. Ended up shortening it a bit...
Weldered some 1/2-13 nuts on it.
Fastened in place with self tapping screws through holes that were already in the bed lip. There are small factory gussets and stiffeners inside the lip so the tube wont sit flat against the top inside.. which was kinda a bummer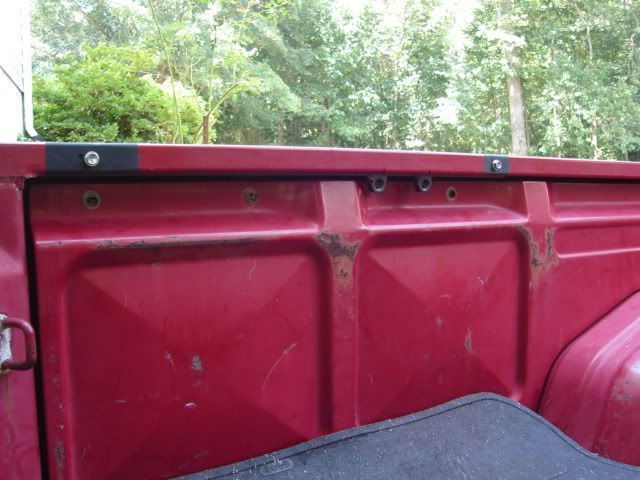 Spare installed. Very secure too. I didn't expect it to be as solid as it is.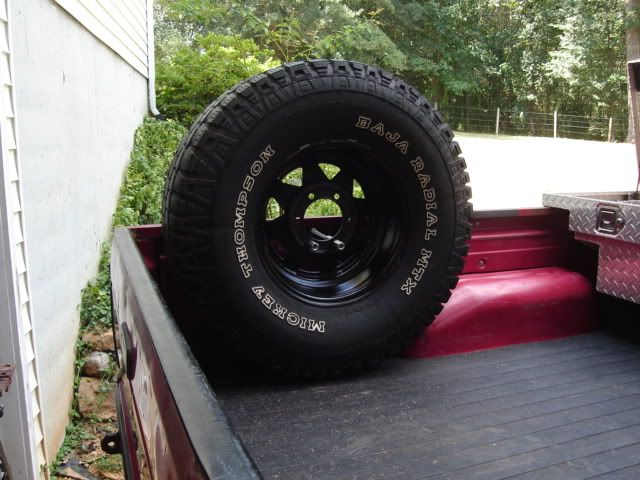 Used those long all-thread nuts and some jamb nuts to keep the all-thread in place.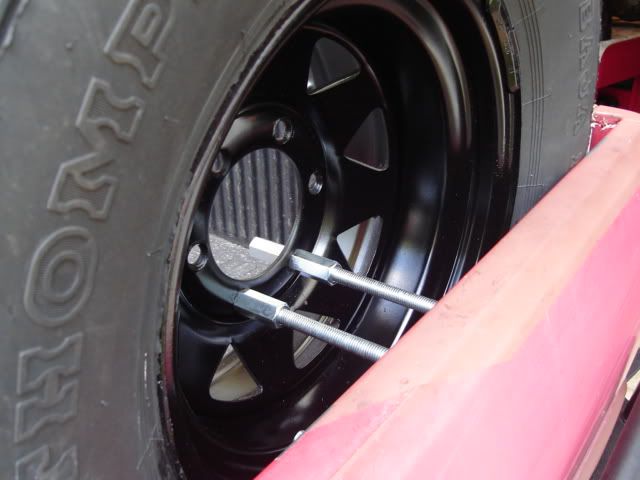 Since cutting the sheet metal off the bottom for the high clearance bumper the bed sides and tailgate have been a bit floppy. Adding the spare didn't help. Support will need to be added like the tube shown below. Will prolly tie into the bumper underneath if I keep this type carrier.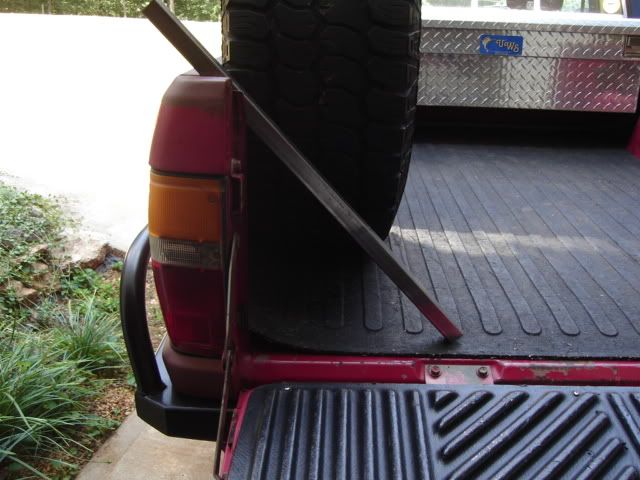 It is not a hindrance from the drivers seat either and one reason I put it on this side and not the other. We'll see how it does at SETO. Will probably lay it down after we unload all our junk at camp.
Suggestions?