Discussion Starter
•
#1
•
So I don't have a factory spare and definitely would feel better having some kind of spare on my truck. I was looking at tons of different designs, but am still trying to figure out how to have the tire mounted while still allowing me to load my street bike into the bed for when I have track days.
Here's a picture from last year: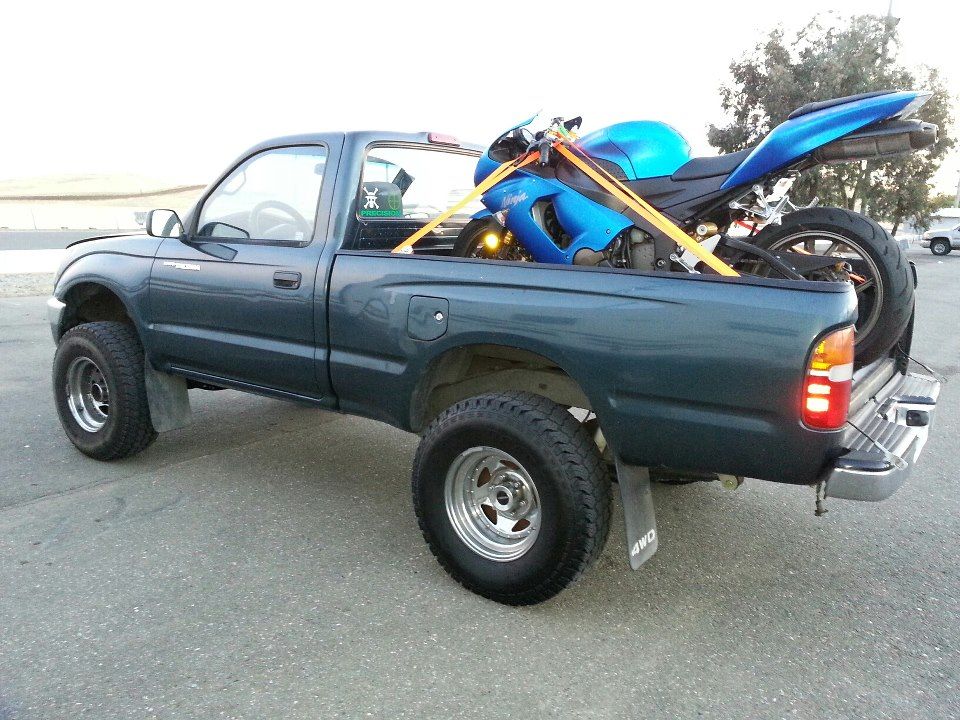 I took the tailgate off because I'm missing half the hardware and didn't want the ramp putting all the weight of the bike plus myself on a tailgate that wasn't properly installed.
As you can see my issue is that the back tire of the bike sticks out a bit and looking at all of the design possibilities I'm trying to figure out how to design a tiregate that allows the tire to be on it. I will obviously have the gate angled away from the truck to allow the tire clearance for the bike, but adding a spare tire in there is where my issue begins..
Anyone have any solutions?
Also the truck has 31's, but I'm getting 32's soon.