Discussion Starter
•
#1
•
After all of the planning, it just turned out to be Nick (Shokk86) and myself with my son Brandon. Nick "negotiating" the boulder laden creek bed..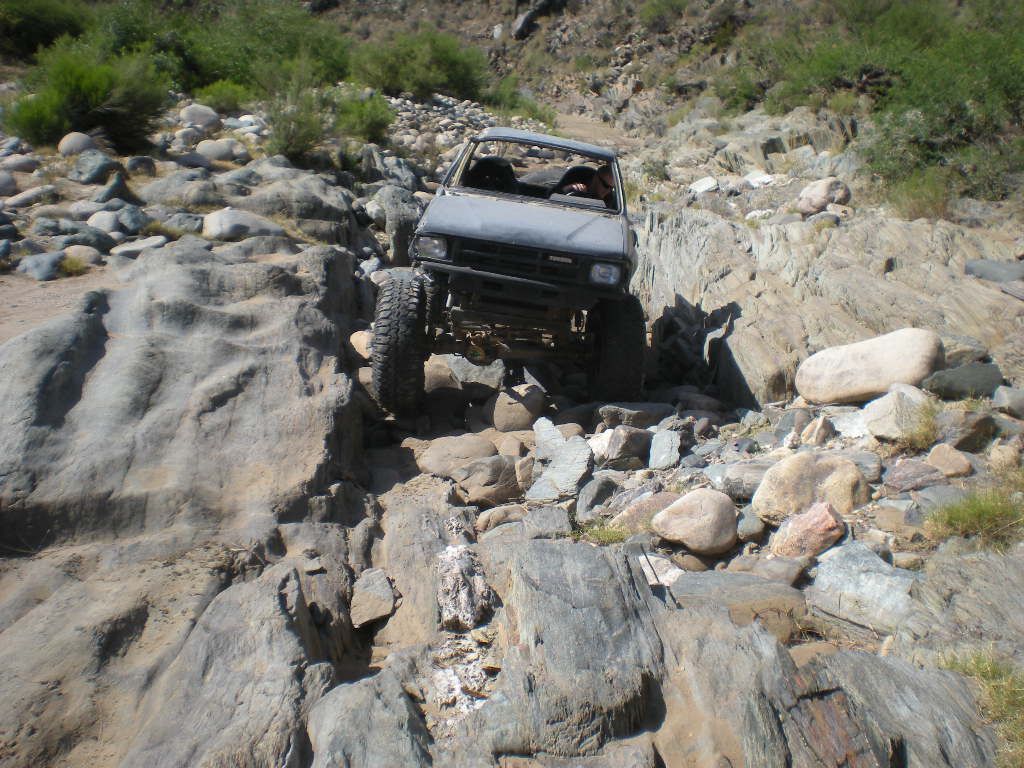 Playing on some fun spots. There are a TON out there...
Just beyond here, Nick sliced a sidewall. As he and Brandon were finishing up with the spare, an old dude comes walking up the creek. He was kinda upset at first, because we went off the "main road" and were in the creek, approaching his mining operation.. Recent research with the VJC board, and I said to him in a nice voice, "You must be Bob !!??" Yep, Miner Bob. He was cool after that, we agreed to head back to the main trail, and he invited us to check out his operation. He seemed somewhat busy tracking down 2 other guys looking for water puddles, so we kindly said goodbye..
I finally stopped at the mine shaft, and as Brandon went to hop out of the truck, he was like "what the...?? He had to hop over a javelina I ran over... It was already dead though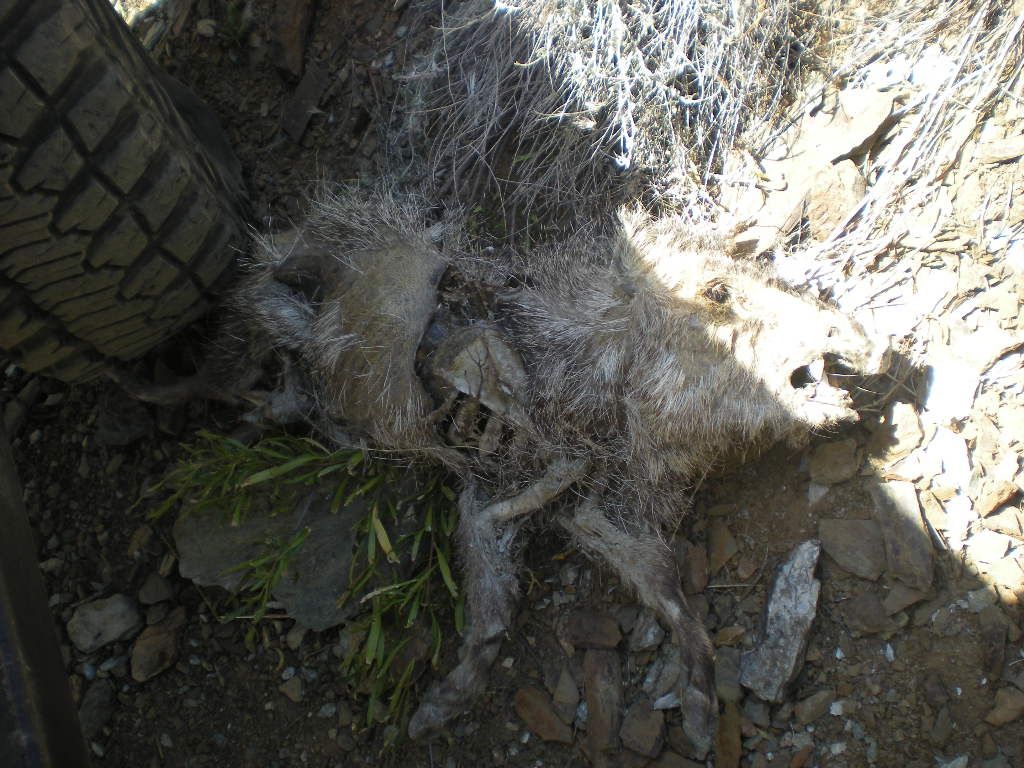 A few misc pics of the shaft. Temp was nice in there. It went back mabe 250 feet. 1 bat flapping around deep inside in the dark.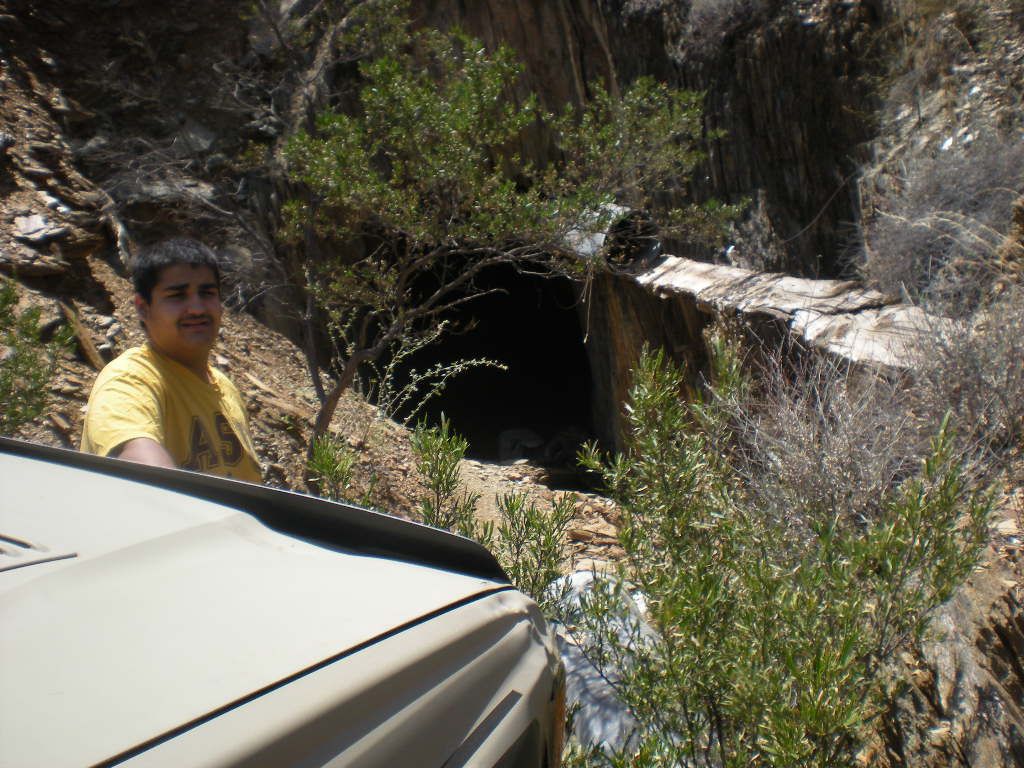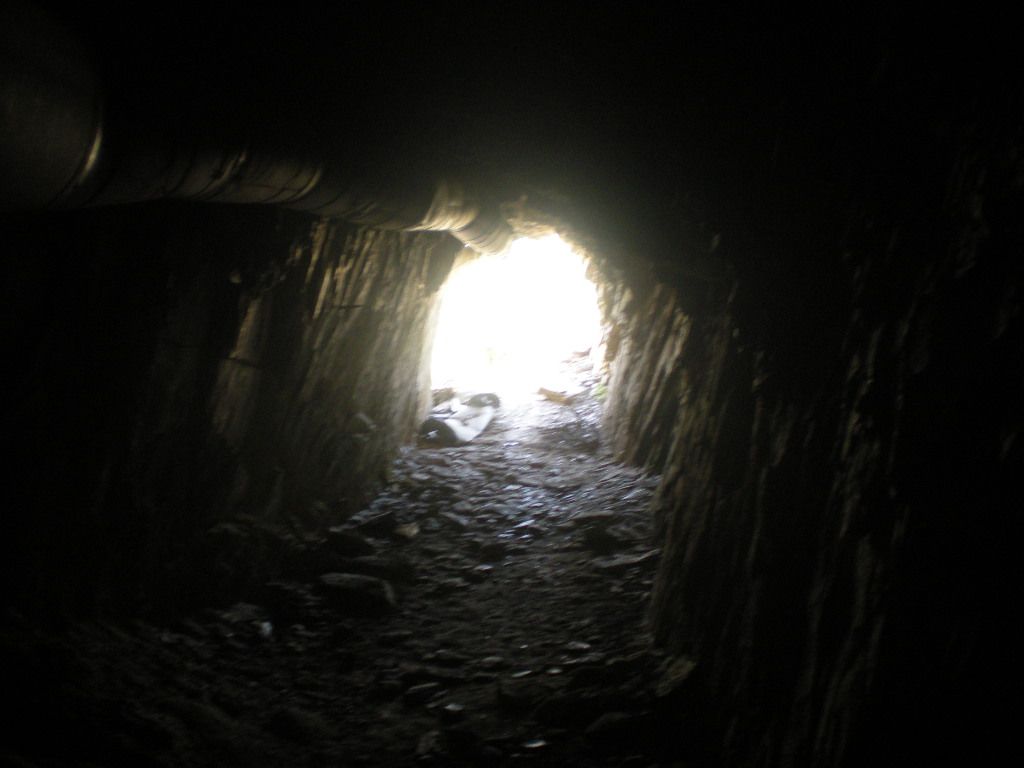 From here it was an enjoyable cruise into Cleator, where we stopped for a drink and visit. Creek was dry, but the temps were good. Probably the last weekend below 100 degrees for a while..