Discussion Starter
·
#1
·
Oh well, too late now.
Nothing fancy, just another Waggy 44 on Rancho springs. 4.88s, full time hubs, no locker, 35s.........blah blah blah. Man, these things take forever when you are working all by yourself.
I also plan on bobing the frame and moving the rear end forward. I want to get rid of rear overhang, and shorten up the wheel base.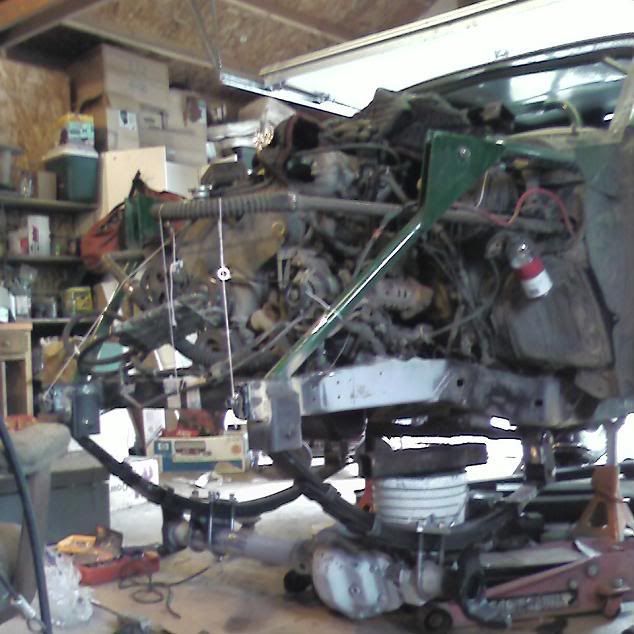 Something I haven't seen mentioned in other buildups. The motor mount is part of the shock bucket, so I put a little piece of plate in there to help it out, rather than cutting it down.