Discussion Starter
·
#1
·
I have been mulling over a solution to mounting my spare tire, and I think I would like something off the bedrails. I have never personally seen anyone hang a carrier on the rails, although the common reply is "it's too heavy", or "the bedsides are too weak", but I'd like proof, not conjecture.
Who uses a bed rail mounted tire carrier (like the one below)? How long has it been used? Any damage? Do you wheel? Long bed or short bed?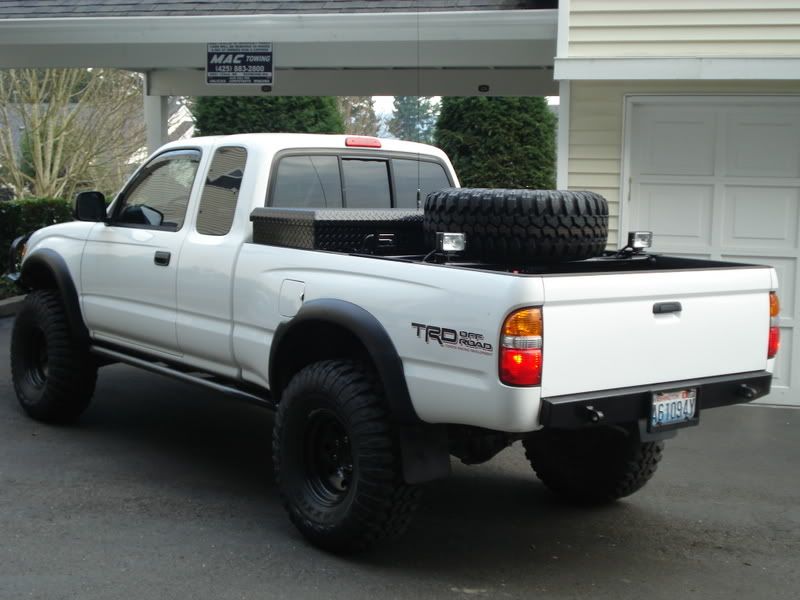 I am thinking of something like this:
Frame has been reinforced, the short box should be stronger than the long box, but it would need to rise up about a foot from the top of the bedside to preserve access to the cooler, CO2, water, and gear.
Figuring the tire weighs about 75#, and the bar would weigh another 40-50#, would this be too much?
I think that the key may be how the tube is welded to the angle- if the tube is more on top, the weight would be pushing down, whereas if the tube was welded to the side of the angle, the force would be out. Am I wrong?