Discussion Starter
•
#1
•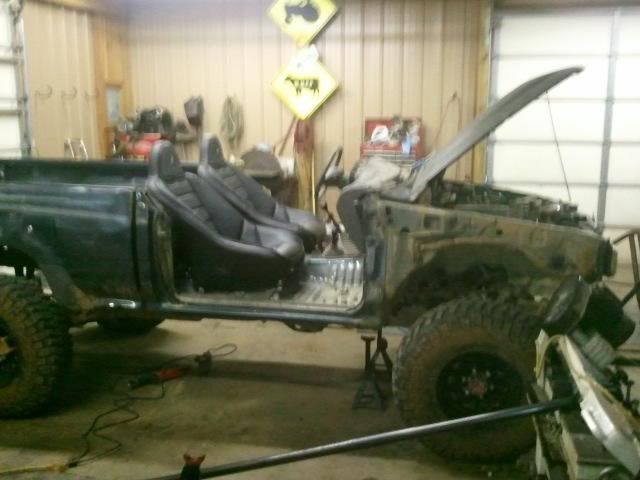 Turns out 2 big boys don't fit in a reg cab toyota
Gonna do a quasi build thread for our temporary ECORS rig. This rig is a fill-in until our ECORS team finishes thrashing on our tube chassis Twin Traction Beam Bronco.
Specs:
22re
5 Speed
Forward Shift Case w/4.7 gears
4.10s
Aussie Locked f/r
34 LTBs
Our goal is to attend all the ECORS races with the toy until the Bronco is finished just to collect points towards the championship.
As of now, we have done a full service on the truck with synthetic fluids from front to rear courtesy of Jax Lubrication. We pulled out some Corbeaus we had laying around to test fit in the truck and well they didn't fit. Fast forward to no roof and the back of the cab cut out... the wide baja ss's now fit comfortably. Plan now is to use a exo off our old v8 truggy to meet the minimum 6 point roll cage standard which will be tied to some new rock bars. One of our current dilemmas is do we use the low range gears in the case and retain the ability to crawl or do we swap to a stock case with a little more gear flexibility?
Things to address before our first race:
Winch
Front Bumper
Fender Bars
Mount 5 point harnesses
Mount the cage
Build sliders
First race is less than a month away
Oh yea if we can squeeze it in... a leaf spring SAS